WOPR29 is coming and we wonder: how does the current and global situation affects performance testing? And how does it help to overcome historical moments? Let's find out in this article, with the opinions of Matías Reina, Roger Abelenda, and Paz de Soto, as part of our "Performance testing In-Depth" saga.

By Natalie Rodgers
Slower or faster, global impact phenomena always leave their mark on sustainable development, modify or reinforce priorities, and generate new needs. As it could not be otherwise, in a globalized world in which software quality is more and more relevant every day, performance testing has not been left out of all this; quite the contrary.
Year after year, performance testing is the central theme of WOPR (Workshop on Performance and Reliability), an event of great prestige worldwide that seeks to deepen the knowledge of performance testing. WOPR29 is coming soon to Uruguay, and at Abstracta, as hosts of the event, we wanted to go deeper into the topic in this saga we call "Performance Testing In-Depth".
As we addressed some time ago in this article, performance testing is crucial for the creation of quality software.  
"Digital platforms are increasingly central to people's lives, so system failures and inadequate performance in the face of high demand can have a major impact on retention and conversion rates, as well as the sustainability and scalability of companies, and on people's daily lives," said Roger Abelenda, Chief Technology Officer at Abstracta.
Our society has experienced a series of global events in recent years. As a preview of WOPR29, we propose to investigate how they affect performance testing and the companies that conduct it. We talked about this with Matías Reina, CEO at Abstracta; Roger Abelenda, Chief Technology Officer; and Paz de Soto, Customer Success Manager.
-Do you see any post-pandemic changes regarding the importance of performance testing, customer demand, and the public in general?
Matías Reina: There was an increased reliance on technology throughout society, for work, health-related issues, entertainment, and much more. During the pandemic, the world's networks collapsed due to the high traffic generated, and streaming services had to be limited in many places. 
Performance testing in particular helps to be more confident that systems will be "up and ready". To be able to have greater availability, to be there for emergencies, and to handle peaks of demand correctly is essential for society as a whole to continue betting on digitalization in a secure manner. 
Roger Abelenda: I think the pandemic, like other events of high demand for online services, highlights the importance of performance testing. As Matías expressed, this was evident in streaming services, especially in the area of videoconferencing, but also in other services such as online food ordering, online retail, and online procedures, among others. 
In a very short time, these systems had to adapt to a completely different scale of transactions to fit the new reality. I think this led to a greater awareness of the problems that can result from not addressing the scalability aspects of an application. A concrete example was the support systems for diagnosis, follow-up, and vaccination.
– Has the current situation (Chinese/US competition, Ukrainian/Russia war, etc.) changed anything in the profile of performance testing?
Matías Reina: It is possible that it will increase the competition in the technological leadership of the different players. In this race, the implementation of reliable technology will be key to standing out.
Paz de Soto: The current international context, with all of its complexities, is demanding more than ever that technology responds to people's needs without issues or delays. Moreover, maybe without noticing it, we are very demanding users that expect quick response times. Although the reasons may vary, in short, this year we have witnessed a peak in demand for performance testing services.
Roger Abelenda: The competition between the United States and China is driving more innovation. This innovation translates into more options for the public, which I think will fluctuate more between platforms. 
By having more of options, users will value certain elements more and will be less tied to a platform that does not perform well or does not give them what they expect compared to another that provides a more stable experience and is more adapted to changes in public demand. In this sense, it seems to me that performance testing will be increasingly valued. 
Regarding the conflict generated between Russia and Ukraine, I see that a lot of performance expertise in the most affected areas has been restricted and blocked by the war itself and all the consequences, such as trade barriers. Undoubtedly, this ends up affecting all of us as a globalized community and the evolution of performance testing in general.
Is there a specific topic you're interested in having us talk about or would like to be interviewed on? Get in touch and let us know!
Don't miss Quality Sense Conf! Organized by Abstracta, It will focus on a variety of software testing topics. The event will take place just after WOPR29 in Montevideo, Uruguay, and you will be able to take the opportunity to meet face-to-face many of WOPR29's speakers who will also be there. Register here.
Follow us on Linkedin & Twitter to be part of our community!

Tags In
Related Posts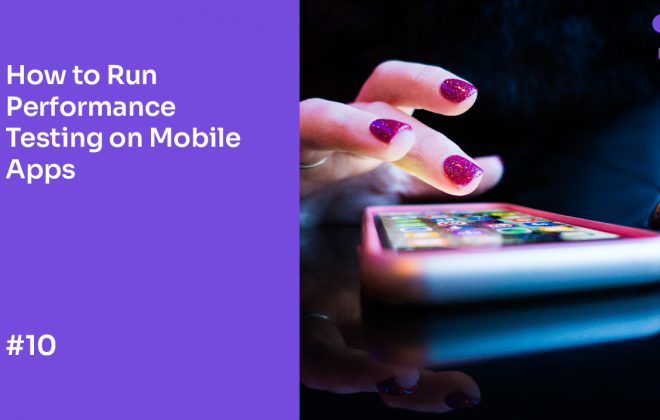 How to Run Performance Testing on Mobile Apps
Should mobile applications always be tested for performance? How to do it? What are the benefits of Apptim in this regard? These questions and more will be addressed in this article, with interviews with Sofia Palamarchuk, Matias Reina, Fabián Baptista, and Andréi Guchín. The article…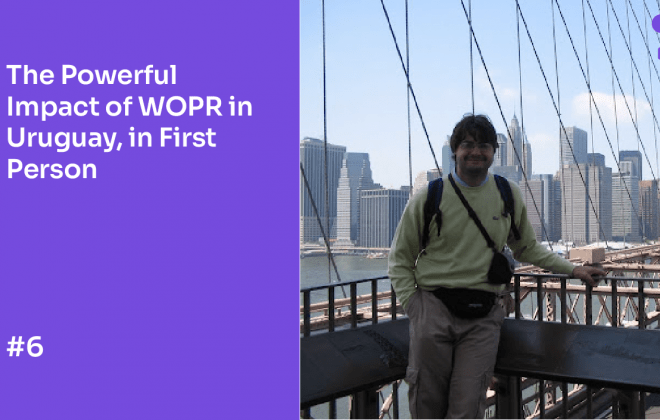 The Powerful Impact of WOPR in Uruguay, in First Person
Gustavo Vázquez was one of the first Latins to participate in WOPR, which opened a window that would eventually imply new horizons and opportunities for Uruguay, for the entire region, and the very growth of the IT industry. Hosted by Abstracta, this year the workshop…
Search
Categories
Read the Ultimate Guide to Continuous Testing