Cuban by birth, he chose Uruguay as his home in the world. Abstracta has been key for his migration to become a process full of hope to step by step, fulfill his goals and dream bigger every day.
By Natalie Rodgers
Throughout his childhood, his answers kept changing when he was asked what he wanted to be when he grew up, but they all had a common denominator: he wanted to "transcend." Arcadio Abad Márquez's dream was to be remembered for something great, something glorious. And he still is. He wants to contribute, stand out, and leave his mark.
Cuban by birth and Uruguayan by choice, Arcadio was born in Camagüey, the largest province of Cuba and at the same time one of the least populated. It was not by chance that he arrived in Uruguay, the truth is that Camagüey has several points in common with the little country: it is the flattest province, it is characterized for being quiet, and its main economic source is cattle raising.
His childhood was marked by the deep economic crisis and depression that Cuba experienced in the early 1990s, during the so-called "Special Period", caused by the dissolution of the USSR.
"Through hard work, creativity, and sacrifices, my parents managed to keep my sister and me out of need. Now, as an adult, I can understand all that they had to deal with and how difficult it must have been to not be able to guarantee many things to the family. Today I admire and love them all the more for that, I will be grateful to them for the rest of my life," he said.
What Arcadio didn't know at that time was that as the French sociologist Pierre Bourdieu would say, those experiences were becoming part of himself and of his system of perception and appreciation of practices. Those learnings would stay with him for life.
"I learned to never stop laughing, to not give so much importance to money or material things, to see the positive in every moment and the beauty in the simple things. For me: that's the recipe for happiness."
Grateful, analytical, modest, and always pushing, his positive spirit palpitates every time someone is by his side. It is a feeling that easily spreads and permeates the pores of those around him. And so, without noticing it, he manages to leave his mark and transcend.
Training and Migration
Arcadio studied Computer Science Engineering at the University of Computer Science in Havana, Cuba. When he was in his senior year, he met his wife, who was then starting her career at the same university.
When he graduated in 2008, he was awarded the prize for the "most integral graduates" of the Mella Awards and was proposed to work as a professor at the University. He worked there for 7 years, during which time he discovered his passion for teaching. In parallel, he worked in a software development company. In 2014, he graduated with a Master's degree in Computer Science Applied to Environmental Management from the Central University "Marta Abreu" of Las Villas.
– When did you leave your home country and why?
In 2015, I lived in an apartment inside the university with my now-wife, with all the necessary conditions, but it was not the right place to start a family due to the fact that I could only stay there as long as I worked there. And, when it comes to family, it is crucial to be able to look at the long term and plan.
With that goal in mind, the options we had were to rent, which was impossible for us because of budget issues, or to live with one of our parents, which was not something we were looking forward to. We had several friends who had emigrated or were thinking of doing so, and they motivated us to consider that option.
The first plan was to go to Ecuador since it is closer to Cuba and with the same climate, but in the middle of the process Ecuador suspended the migratory agreements and some friends who were already in Uruguay told us about life in Uruguay. So we decided to redirect our objectives a little more to the south of America.
– What was migration like for you?
Coming to Uruguay was possibly the bravest decision I made in my life: I left behind not only a family and a country but also a way of life, the only one we knew, the security of knowing how things work and having a network to lean on if things didn't go well.
We arrived in Uruguay with what we had in our suitcases, with what we feared and dreamed of in a knot in our heads, and with an emptiness in our chests that many call nostalgia, which we still haven't been able to fill. The greatest strength I got from friends: we came as a group and, like Roman columns, we did not let anyone falter, making each stage enjoyable.
We didn't bring much money, and we had to get a job before it ran out.
His only references to Uruguay up to that moment were Mujica, Luis Suarez, Galeano, Benedetti, and Quiroga, but the reality is that until before traveling, Arcadio knew nothing about his destination, not even the exact point where it was on the map.
When he was told about this country, he got down to work and researched until he was dazzled: "I was impressed by what they said about the standard of living, comparing it with Nordic countries; I also read that it was one of the safest countries in America, although some people question it; and that it had a good IT market, with 0 unemployment.
Arcadio arrived in Uruguay in September 2015 along with his wife. Almost instantly, they fell in love with the tranquility of the country, the "Rioplatense" accent, the education of the people, the marked seasons, and especially with all the possibilities the country offered him to be able to start a new life, "put down roots", and build a family.
"The best part of the migration was undoubtedly diving into a new culture without a mask. I remember the emails I would send to my family telling them about my adventures in other lands as if I were Marco Polo. Everything was new," he recalled.
"I could talk about beautiful places, opportunities, and fulfillment, but without a doubt, it was the people who made me feel at home, and 90% of the Uruguayans with whom I shared my life were from Abstracta. The hardest thing was and still is, being away from our family. Knowing that we will not be able to count on all of them in the formation of our children is very hard," he continued.
As a beautiful welcome letter, just 3 months after arriving, he began his journey at Abstracta. A Cuban friend told him that several people would be taking a month's leave at the end of the year, and recommended he join. "I didn't waste the opportunity to show that I wanted to stay. After a month, they suggested that I continue and I felt an immense satisfaction, like those who find an oasis in the desert when they are afraid of dying of thirst."
Building a Leader
Arcadio discovered that software testing was much "bigger, interesting, and promising" than he thought, and soon started giving talks, workshops, and courses. Currently, he is working as a software testing leader of different teams, on various projects.
So far, he has already led more than 10 software testers on their journeys. And for the last 5 years, he has been delighting the whole "Abstracta family" with his poetry through what he has called "Las décimas de Arcadio".
"We proposed him to be a leader because of his commitment and talent, in addition to his desire to project himself and build this project called Abstracta. Also for his complementarity with the team," emphasized Matías Reina, CEO at Abstracta.
"When I think of Arcadio, I think of the joy with which he faces every challenge, from becoming an Evangelist for our GXtest product to every project he's been tasked with leading. He always looks for ways to form a single team with everyone involved in each project, and work to streamline us both in ceremonies and formalities as well as in the way we think," he noted. He added: "It is also inevitable for me to think of his poetry, every time he has given us his talent to express in beautiful words what many of us think".
This is one of the major keys to his imprint, to the mark Arcadio leaves on his path, which inevitably expands after each of his steps: a positive and always constructive outlook.
Carlos Debones' experience shows the impact of Arcadio's leadership on people's lives. Carlos started working as an Apprentice at Abstracta 5 years ago and today he is already working as a Sr Advanced Functional Tester.
"Throughout my journey, I have been led by different people, and Arcadio has really made a difference in my path. He always motivates me and helps me look at situations from a different angle. When I make mistakes, he lets me know in a constructive way, and he always puts himself in my place," he said.
"He constantly monitors my career, accompanies me, and encourages my growth in a way that I have never experienced before. We actively review my roadmap, set goals, and never miss an opportunity to make progress. This has a great impact on my life, directly affecting my opportunities and the way I experience my work every day," she emphasized.
The story of Romina Bernal Romero, a software tester at Abstracta, is also evidence of the importance of Arcadio's leadership. Born in Paraguay, she emigrated to Uruguay in search of a better future for herself and her children and is currently on trial to be able to take them to live with her in the country that sheltered her.

"Arcadio is a very empathetic leader. He has understood and supported every step of my personal life. Working with him, I can travel to be with my children without obstacles, which is vital in my life, and I have flexible hours so I can study. He trusts how I choose to do my job," she outlined.
"Thanks to his trust, I have been able to exploit and explore my professional potential. His support gives me peace of mind and motivates me to give my best at work and continue to grow," she remarked.
Step By Step, in The First Person
– What role did you start with and how did you grow?
At that time, seniority was not so much taken into account, at least I don't remember it being classified. I had several years of experience with me, I was already an engineer, so I like to think that they saw me as a Semi-Senior or Senior. At the end of the first month, I was offered to replace a person who was in charge of demoing and automating with the GXtest tool. I fell in love with the idea of teaching again, and in a short time, I became the GXtest Evangelist. I did demos and trained teams from several important companies in Uruguay and other countries.
GXtest led me to automate for several years in the Presidency and in the British Hospital, where I worked as a functional and automation tester with this tool for 4 years. In February 2020, with the pandemic, I was asked to start training as a leader and to take on responsibilities in this new role.
Being a leader, especially with the pandemic, has been one of my biggest challenges and a turning point in my career. Teams became completely remote. And if it's already complicated to lead teams in person, it's even more complicated to do it remotely.
– What is leadership for you?
If I had to choose a single word to summarize it, it would undoubtedly be "accompanying". Leading is as simple and as complex as that. It is to create trusting relationships and focus on bonds, to help people develop, grow and empower themselves. A leader, inevitably, becomes a reference, because they must make many decisions to accompany in the best way while providing value to clients, all at the same time. Currently, I lead people in different projects, which means that I don't need to be their technical reference to be able to guide them, and I accompany them even in what goes beyond what is official.
– Why did you want to be a leader in Abstracta?

The truth is that I was surprised when they proposed it to me. But I was never a person to stay in the stands, and I accepted. When I was a student, I was vice president of the University Student Federation. There I represented the interests of the students before the faculty. Then, as a professor, I was the General Secretary of the entire university, with more than 5,000 workers. In this context, I was the youngest delegate for Havana to the 20th Congress of Cuban Workers. In spite of everything, I did not think that they would see in me the potential of a leader, and what they did was a very nice and important gesture of trust and recognition for me.
– How did it impact your life to start working at Abstracta?
Being hired by Abstracta was the opportunity to raise my head and say: come on, you can do it! Not only did it give me the security of having an income that would allow me to start a new life, but it also meant great peace of mind for my whole family. This translated into opening my eyes to be able to dream of bigger things, both in relation to professional and personal growth. It translated into dreaming as a family.
The economic change is undeniable: I was able to start helping my family in Cuba, visit them, do domestic tourism, and in other countries, fulfill my goals and dreams. Once inside Abstracta, I felt very comfortable. I was very impressed by the family atmosphere, how close everyone was, and how much I enjoyed working.
– What plans and dreams do you have for the future?
This year, my wife and I will celebrate 15 years of relationship and 5 years of marriage. We have a little Uruguayan boy who is almost 2 years old and another one who is a few months old; a little dog, who is another member of the family; and, recently, an adult cat who started to visit us and already has a collar with my phone number on it. Without a doubt, my life revolves around my family. I want to be the best father in the world and I want my children to grow up healthy, with lots of love, opportunities, and freedom, and to be very happy.
Professionally, I plan to keep growing, not settle into being a functional testing leader. I want to learn more types of testing: I am already studying a bit about accessibility, and I want to go deeper into automated testing.
All the tools I acquired during these years in Abstracta after my migration allowed me to transform fear and insecurity into invaluable personal and professional growth. They allowed me to have confidence in myself and in my way to leading, and teaching, and to keep contributing always more, to those around me and to myself. Undoubtedly, the need to be relevant and to transcend will always remain in me.
Would you like to know more Abstracta stories? Start here.
Follow us on Linkedin, Facebook, Twitter, and Instagram to be part of our community!
Tags In
Related Posts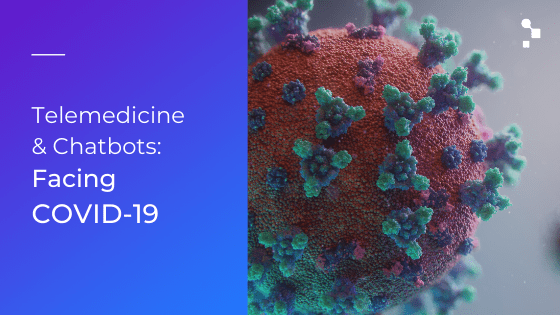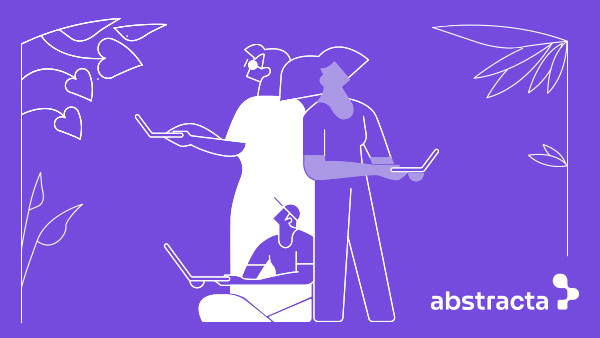 Our Strength Lies in our Diversity
We are fully committed to creating a working environment based on mutual respect where discrimination of any kind is not tolerated. Getting here surely has been a journey. Because we are all learning. As a team, we have gone through a process of awareness that…
Search
Categories
Read the Ultimate Guide to Continuous Testing