Skeptical of working with a nearshore outsourcing provider? Here's how collaboration between South America and the US can benefit everyone.
You may have heard about the growing trend of outsourcing many things from software development, testing, call centers, IT support, manufacturing etc to South America. It's a growing outsourcing hotspot due to its closer proximity and greater degree of cultural similarity with the US (among other things) than more traditional outsourcing destinations like China and India. Within Abstracta, about 75% of our software testers speak English proficiently and over half of our business comes from clients in the states.
How do we deliver quality solutions despite being on another continent? How do we manage to integrate so well with remote teams? Here are some of the initial challenges of nearshore collaboration and our solutions for making them work to everyone's benefit.
Time Zone
Challenge: Having a couple to a few hours' difference in time zones poses a challenge for keeping the client team and a remote team in sync.
Solution: We find success in structuring our hours so that we are working at the same time as our clients for at least 50% of the day. During that period, the important calls and meetings can be held, while asynchronous messages can be sent outside that timeframe.    
Advantages: Having a time difference can actually make things move faster. If a client in California realizes at the last hour of the day that they need something for the next day, by morning in California, our testers in Uruguay (who are four hours ahead) will already have had hours to dig in and respond with a progress update by the time the client appears online. It's also convenient to have those off-hours in which there is less communication, resulting in more focus on the task at hand, due to fewer distractions.
Communication
Challenge: When a team isn't located in the same place, communication becomes a key player in the workflow process. Being apart could not only cause miscommunication within the project, but also generate gaps and confusion regarding how to execute tasks and prioritize them.
Solution: We make sure to establish a clear communication channel and define points of contact, depending on what is needed, for both sides. While working remote, it's also fundamental to plan action items in advance (instead of working in reaction mode), which is truly a best practice for any breed of team. This way, the route to success is clear, the team stays organized, and there are no surprises. One way to foster a good dialogue is to set daily or weekly calls with the whole team to define and track progress being made toward project goals. Having an online community chat tool like Slack, Ryver, Skype or Google Hangouts is another way to stay connected, ask quick questions, or alert everyone quickly of any urgent matters.
Advantages: In our experience, if anything, remote teams are forced to champion proper and effective communication. They are more conscious of when is the right time to initiate conversations and deliberate in the planning of the discussions that need to be had, thus making the most out of the limited time dedicated to meetings. Time becomes more precious and respected, and less likely to be wasted.  
Cultural Differences
Challenge: A team who has members from different countries or cities may experience an adjustment period in which they learn about the cultural differences that may lead to misunderstandings or issues. This can happen due to differences in approaches, use of different language and expressions, etc.
Solution: We often shorten this phase by having an initial onboarding experience on-site for at least one to two weeks where our testers get to know the client in their own office. This helps to build a strong relationship based on trust, respect, transparency and understanding between each other. People that have only conversed over the phone suddenly become familiar faces and more often than not, we realize that we share more things in common than expected. With any new client, we also send a brief presentation of the culture of our country and our work, the terminology we like to use, etc.
Advantages: Every culture has something positive and unique that can be shared with the world. For example, in Uruguay, we have a "secret" magical drink which powers the whole country that we will prepare for ourselves and anyone who wants to try it. What is it? The grassy, herbal flavored tea that many come to enjoy, mate!
Besides, who doesn't like to learn about and experience new things that they wouldn't have if it weren't for having a diverse team?
Language
Challenge: Sometimes a lack of English skills on the nearshore partner's side can become a barrier to fluid communication, where ideas or concepts are expressed with difficulty.
Solution: At Abstracta, to mitigate this problem, we assign a delivery manager for each project with an advanced level of English who manages the test team. In certain cases, the manager can serve as the go-between, keeping communication simple. We also have weekly English classes in our Uruguayan offices for everyone to reinforce and advance their skills and ward off rustiness! Traveling to the US frequently to meet clients and potential new clients also helps.
Advantage: When speaking with someone whose native language is not your own, yet again, the quality of communication must be higher. Instructions, feedback, details—all of these—must be as clearly communicated as possible, to remove any ambiguity that may give rise to doubt. Practicing clear communication prevents having to take the time to go back and reiterate, saving time in the long run.
Discover What Lies Nearshore
These are just some of the ways we use our nearshore location to our clients' and to our favor. We highly recommend companies who are looking to quickly add technical capabilities to their team to consider nearshoring.
As always, seeking continuous improvement is key. In order to monitor how the relationship is faring, find areas for improvement, and to ease the impact of all these challenges, we hold monthly reviews with our clients as well as send out surveys every three months to measure satisfaction and understand better if the client expectations are being met.
Have you encountered any challenges of nearshoring? What are your tips? Leave a comment!
---
Recommended for You
How to Work with Remote Teams Members Effectively
Getting Started With Outsourced Software Testing

Tags In
Related Posts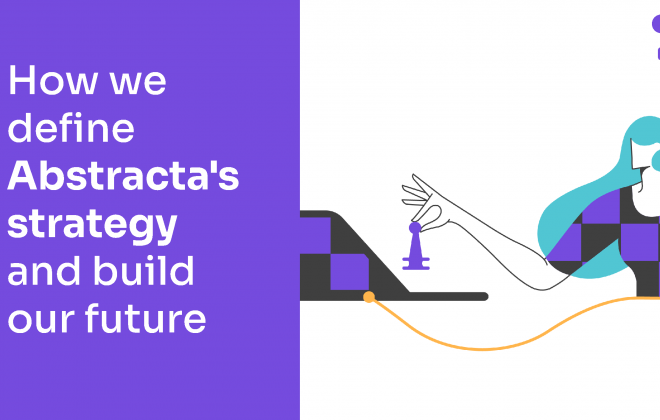 How we define Abstracta's strategy and build our future
We continue to bring transparency to our processes. We want you to be part of them and to generate new exchanges. In this article, we tell you all about how we have designed Abstracta's strategy, and how we have consolidated it to define our OKRs…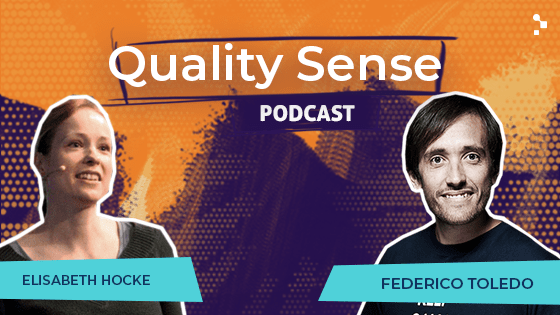 Search
Categories
Read the Ultimate Guide to Continuous Testing