A testing 'festival' like no other

Tutorials, workshops, social gatherings, talks, keynotes, networking, and more… we can't wait to attend the festival that is Agile Testing Days USA this June in Boston. It is always invigorating and inspiring to exchange ideas and meet pioneers in Agile testing. We were also so excited to see such a diverse group of speakers, from all over the world, with almost half of them being women. While we look forward to all of the different aspects of the event, here are five sessions we've already marked on our calendars.
Testing as Part of the Team Culture
by Claudia Badell
"Nourish your team culture to truly adopt testing as team responsibility."
By one of our fellow Uruguayan testing community members (and TestingUY organizers, the largest testing conference in South America), we're highly anticipating this session because something we feel very strongly about at Abstracta is bringing testing out of its silo and sharing the responsibility for quality among all team members. She will share from a six year period that covered eight major releases, what her interdisciplinary team has learned from the testing perspective and how they built a strong team culture outside of testing.
Owning Our Own Narrative
by Angie Jones
"Let's redefine what it means to shift left." 
Good 'ol "shift-left," our favorite, recent term in the testing and dev world. Angie Jones, a consulting automation engineer, wants to explore how to climb out of the box that we testers have been placed into and redefine what it means to shift left – from our perspective.
As an aside, check out this documentary about how she is also changing the narrative on women of color in tech by salon giant, John Frieda!
DevOps Challenge: Why and How to Test 100 Builds per Day
by Andreas Grabner
"The new role of a tester thanks to DevOps: Learn from production failures and automate their detection in the delivery pipeline."
While the tester's role and testing are critical for the success of DevOps, the tester's objective changes—from finding more defects to understanding the patterns that make deployments fail. Grabner will explain which technical metrics—# of SQLs, # Memory Allocations, # of Service Calls—to capture while testing in order to identify bad coding and architectural patterns earlier. This will be a great session because, in the DevOps world, it no longer matters how many tests we create, execute, and problems we report; the most valuable outcome is the success rate of our team's deliverables.
Keeping Your Tests Lean
by Meaghan Lewis
"As your number of tests grow, they often become messy and unreliable. Keep your tests lean so they always deliver value."
As automation enthusiasts, we know at Abstracta that sometimes automation efforts can get out of hand seemingly overnight and we lose confidence in them. That's why we are looking forward to hearing Meaghan present methods that you can use to keep your automated test suites lean and mean so that they will always provide quick and accurate feedback to the team. She'll discuss ideas such as evaluating a test's value over time, parallelizing tests, and tips on eliminating the typical flakiness that gets associated with UI tests. 
Challenges to Effective Performance Testing in CI
by Federico Toledo
"Performance Testing in CI is a must. If you are looking to invest effort and money in it, you'll better take certain things into account from day one."  
Oh hey, this presenter looks familiar! Our co-founder, Federico Toledo, will address all the nuances of performance testing in CI, which we believe is a must. If you are looking to invest effort and money in it, you'll better take certain things into account from day one. He'll share his experience and lessons learned from working with different teams in charge of maintaining tests (for example, with our client, Shutterfly) and the infrastructure for CI focused on the performance testing tasks.
Of course these are just some of the sessions we won't be missing during Agile Testing Days USA 2018.
We are also highly anticipating the workshops, Agile Test Automation – ICAgile (2 Day), by Rob Sabourin and Agile Testing 101 by Janet Gregory.
Are you going? Let's nerd out on agile testing together before or at the event! Leave us a message so we can connect.
---
 Recommended for You
Yoda's the Way of the Jedi Tester: a Guide for Agile Testing
Kanban for Software Testing Teams
Related Posts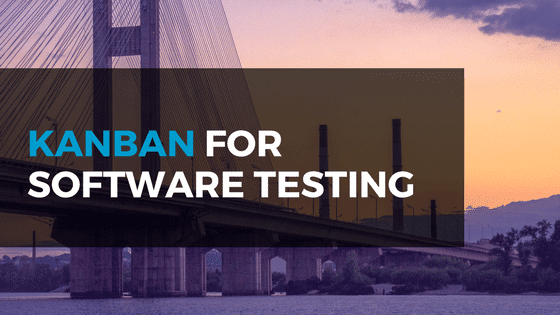 Kanban for Software Testing Teams
Committing to the continuous improvement of kaizen This article was originally published on stickyminds.com  Kanban, a highly effective framework for "going agile," is based on the Japanese business philosophy of kaizen, which believes that everything can be improved. One of the principles of kanban that…
Hot

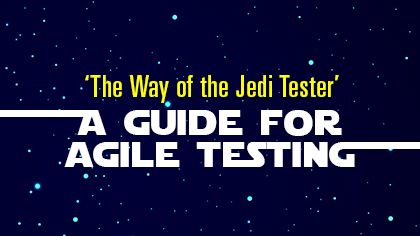 Yoda's 'The Way of the Jedi Tester': A Guide for Agile Testing
Yoda's Software Testing Principles for Thriving in an Agile Environment Did you know there's more than just one force? Yes, there's the one that has to do with the connection of all living beings, but there is also one within software known as quality. An…
Search
Categories
Read the Ultimate Guide to Continuous Testing