She was hired as a junior performance tester by Abstracta almost 10 years ago and very quickly managed to make significant contributions to the company's positioning in the United States. Later, she became the CEO of Apptim, Abstracta's first spin-off. As a Latina woman, the obstacles of gender and origin never stopped her; she always moved forward. And she has become a role model for countless people in the IT industry, especially women.
Sofia traced her story on canvas. Being entrepreneurial, pragmatic, and dreamy, just a few words of hers are enough to understand that, somehow, she has always been a visionary, although she does not say it with those words. She was born and raised in Uruguay but always dreamed of traveling the world and immersing herself in different cultures and ways of life.
She did not take this path without questioning, quite the contrary: she questioned her steps countless times. She delved, analyzed, and also took risks. With each stroke of her pencil, she was able to create new possibilities for herself and the company, as well as for many women in the industry.
When she was only 8 years old, she was granted a scholarship for academic excellence and went from studying 4 hours in a public school to 8 hours in a private school, with English classes every afternoon. It was a huge change for a little girl, and it was the first time she radically stepped out of her comfort zone. She didn't know it yet, but this experience would mark her path forever.
"It helped me a lot to get out of my neighborhood and get to know other realities. I was very demanding of myself (I still am), and this led me to test myself more than once: in a new sport, in a new language, and in forming new friendships," she introduced. "Looking back, I thank my parents for making that decision."
At a very young age, she learned to face big changes and to step out of her comfort zone, an action she would decide to take forward again and again on her own accord as the years went by.
As a child, she dreamed of becoming a chef or an economist. "I was very interested in mathematics, history, and understanding how the economy worked, possibly because the 2002 crisis in Uruguay hit my middle-class home hard. My father was left without a job. Those were difficult times, with a lot of uncertainty. Undoubtedly, all this had an impact on me."
After some comings and goings, she chose to study Computer Engineering: "Believe it or not, I got there by chance. When I finished high school, I enrolled in two careers: Economics and Mechanical Engineering. Sometime later, I realized that they were not for me. But I didn't panic, I decided to continue with the basic engineering subjects that are shared by all engineers and to try different specific subjects".
In a few weeks, she realized that what she enjoyed the most was programming, creating new things, and trying different ways to reach the same solution. It was in this way that she began her journey through the IT industry, but it was not without a necessary pause. 
Given her strong desire to travel, she stopped studying for a while. "I felt that there was a world of possibilities outside Uruguay, and I wanted to get to know it. That curiosity and the challenge to get out of my comfort zone led me to live for a while in another country," she outlined.
It took her more than a year to save up for her goal: she studied at the university in the mornings, worked as a nanny in the afternoons, and as a bartender on weekends. "I felt very proud to have achieved it because I had worked hard."
According to her, the countries that at that time offered student visas with the option to work for Uruguayans were Ireland and New Zealand. The chosen destination was Ireland, and she decided to make the trip with 3 friends. "We spent 9 months living in Dublin. We worked in bars and restaurants, so we could cover our expenses and save to travel. Then we spent 3 months backpacking around Europe."
While making homemade pasta in Ireland, she had the chance to go through many personal processes. "It was an experience that made me mature a lot. I was in another country, 20 years old, far from my family, speaking a language that was not my own, and working in something I had no preparation for. I learned to know myself better and to understand how to handle frustration and fatigue. To be responsible and to enjoy myself at the same time. I had to make many decisions that left me with lessons that are still with me today."
The visa she obtained lasted only one year, so in February 2012 she had to return. In addition, she wanted to continue studying and it was impossible to do so in Ireland due to economic reasons: the university in Ireland was so expensive that it was inaccessible for her.
Back in Uruguay and immersed in her career, in 2013 she got her first job in the IT industry through the university job board: junior performance tester at Abstracta.
Painting Stroke by Stroke
Her first day of work at Abstracta was April 1st, 2013. She never imagined that everything would change so much since then. She worked on several projects in Uruguay, for clients such as BBVA, Ancap, and PedidosYa. But rooted in her curiosity to understand in-depth everything she undertakes, she started to get involved in a commercial role and no longer only in project execution.
"I participated in dozens of meetings in Uruguay with Abstracta's commercial manager. After a lot of learning at the local level, I went out to look for commercial meetings in the United States," she recounted.
In 2014, Abstracta began to evaluate the possibility of expanding into the United States. At the end of that year, Sofía led the USA Internationalization Plan, with support from Uruguayan public funds, such as ANII and Uruguay XXI. This type of support was essential for the initial push.
"We decided to focus on the Bay Area since it was the technology mecca. We saw more opportunities there to work with innovative companies that were looking for quality partners. As of 2015, we already had several local clients," she detailed. Later, in 2016, she graduated as a Computer Engineer and made many trips to San Francisco in order to strengthen her local presence and expand Abstracta.
In 2017, after getting her visa, she moved to San Francisco permanently, as CEO of Abstracta in the US. "Since then, we managed to consolidate ourselves as a top-tier testing company, with several partners in the local ecosystem who trust us, and as referents in performance, automation, and continuous testing topics."
In 2018, she became a partner of Abstracta, the first female and non-founding partner, with a voice and vote on the very same board of directors.
"The idea of adding Sofi was brewing since she started leading the initiatives in the USA. We were fortunate to make a great team in multiple challenges, technical, commercial, and operational. We were more and more excited to count on her talent and work capacity. Adding Sofi made us and makes us a better team every day," said Fabian Baptista, one of the founders of Abstracta.
"All her talent, her complementarity with the team, her shared vision, her desire to do great things, and her great effort to build Abstracta made it possible for internationalization to become a reality. It was a natural fit for her to join, because of what we achieved together and what we thought we could achieve going forward," outlined Matias Reina, CEO, and co-founder of the company.
"Sofi is a person I admire deeply. She has managed to position herself both in the company and in our hearts. We are very proud that she has joined us as a partner and member of the board of directors. Undoubtedly, we have made great strides thanks to her. She is a great person, with a lot of drive and courage to dream more and better," said Federico Toledo, COO, and co-founder of Abstracta.
Time passed, and the company continued to grow. In 2019, Sofía faced a new challenge: the launch of a new startup, based on technology developed within Abstracta several years earlier. Apptim is a solution for mobile app performance testing, used by more than 250 active companies worldwide. One of them is Playtika, based in Israel and one of the world's largest mobile gaming companies.
"With me as CEO and Fabian Baptista as CTO, Apptim was Abstracta's first spin-off. By 2030, we want to have more spin-offs led by Abstracta's team members," she said.
In recent years, venture capital funding in the United States has increased significantly, yet women-founded companies have not experienced the same growth as men-founded ones. According to a study recently published by PitchBook, companies founded solely by women raised only 2.4% of the total capital invested in venture capital firms in 2021 in the United States.
According to the study, the situation was very similar in 2019 (2.7%) when Sofía started looking for investors for Apptim in the United States. In this context, she made great efforts to raise and successfully negotiate investments.
Being a foreigner, specifically Latina, and a woman, were factors that presented themselves as disadvantages in the face of American male competitors of a certain background. But nothing stopped her: with no contacts in investment circles and no capital to invest, she conducted exhaustive investor analysis, landed countless meetings, and built trusting relationships.
With the outbreak of the pandemic in March 2020, Sofía left San Francisco and returned to Uruguay to be near her family. A little later, in 2021, she got married and moved to Canada, where she currently resides. That same year, Apptim was chosen as one of the top 20 startups led by Latina women by the Google for Startups Accelerator program.
– What were your biggest challenges at Abstracta?
There were many. But, without a doubt, the biggest ones were:
✔️The expansion of Abstracta in the US:
I did a lot of traveling when I was still in college and later moved to San Francisco. I learned by doing, getting out of my comfort zone, getting a lot of "no's" from clients, and incorporating a lot of learnings. All at just 25 years old.
✔️The transition to Apptim:
It was a total change in two ways. On the one hand, I had to let go of my operational role at Abstracta and everything I had worked on in the previous years for the expansion in the US. We had managed to put together a very committed team, and I felt that I was leaving everything in good hands. On the other hand, I had the challenge of launching a new venture, shaping it almost from scratch, with its own vision and mission, a new team, external investment, and many things that would change my day-to-day life. 
– What feeling does it give you to know that wherever you go in the world, you can continue working at Abstracta?
It makes me feel like family. If I leave my home, my country, my family is still there, even if we don't know when we will meet again. I've always loved traveling and I've never hidden it. It is wonderful to know that it is always possible to align what I want with what Abstracta needs. What people want matters, and that is actually a lot. It shows that people really are the core of our culture, they are the ones who guide the changes.
– How did working at Abstracta impact your life?
I started working here almost a decade ago, and I feel like I can no longer distinguish between myself in Abstracta and outside it. What I am today is a reflection of the impact Abstracta had on my life: from the people I met (now great friends) to my formation as an entrepreneur and engineer. All of this and my move to San Francisco allowed me to get involved in projects to bring more women into the IT world and open new doors. Literally, Abstracta and I grew and matured together.
In these 10 years, I was able to accomplish great goals and set new ones. Besides graduating as an engineer, growing in the business world with Abstracta, and living in different countries, I ran marathons; I started kitesurfing and traveled through different countries looking for the wind, such as Canada, Mexico, Dominican Republic, and Brazil; I did the Inca Trail and reached Machu Pichu; I visited Yosemite and many other beautiful parks in the United States and Canada; I spoke at conferences in front of hundreds of people; I launched a campaign with brewers in Uruguay to raise funds for my cousin's cancer treatment; I decided to follow a vegan diet; I met my current husband; and much more.
– How do you feel that Abstracta accompanied you along the way?
Most of the milestones happened because Abstracta accompanied decisions I made in my life, and vice versa. I always tried to align what I was looking for with what I saw that Abstracta needed, and to this day I still do. I usually consult with several people before making important decisions. And I did this many times with the Abstracta team as my actions were going to impact my role. I have always found the support I needed to be able to continue developing myself in every possible way.
– Woman and Latina in the IT industry, trying to open new opportunities for a Latino company, did you have any difficulties due to gender issues?
Yes, honestly, several. In those years when I traveled a lot to the United States, I had hundreds of meetings per year, and I had to get used to the fact that in most of the meetings in which I participated I was the only woman. And that my voice sometimes was not heard so loudly. 
Historically, investor circles were always male-dominated. So, I often felt at a disadvantage when it came to raising investments. Women are at a disadvantage for the mere reason of our sex by birth. And being a foreigner and Latina, everything is even more difficult because I have never been exposed to those circles so I had no contacts in them. But this never discouraged me or slowed me down, on the contrary: it challenged me.
– How did you manage to break through in this context?
First I set out to generate a network, to create links with investors, so they would get to know me. I had to look for places where the barriers to entry for women were not so high. I focused on investors with diverse portfolios, who would consciously work in that direction. I did specific searches through different types of tools so that I could evaluate several attributes of each investor. Do they invest in this industry? What size of check do they manage? What stages of the ventures do they invest in? What type of products do they choose? Are there women in leadership positions in the ventures they invest in? Are there Latinas? Basically, I studied the investors that could potentially work with me, with different criteria, in order to increase my chances. 
Then, even with a network and links in place, I had to make an extra effort to make myself heard and show that I was able to speak at the same technical level as others. Showing this generated confidence that we were capable of solving the problems our customers had. It's a reality: we women still have to work harder to get what we want, at least until the unconscious biases we all have changed and the equal opportunities we seek become a reality. But it is also up to us to make it happen. The more women set to occupy leadership roles and work toward it, the more common it will be to see us raising investments and leading technology startups.
– Why do you think it is relevant for this to happen?
Technology impacts all aspects of society. Without our vision and contribution, half of the population is being left out and we are not allowed to contribute with decisions that will affect everyone. More and more startups are emerging with a focus on products for women, there are huge markets and we are missing out on many opportunities in areas where innovations can bring value to billions of people. That's why women have to be part of technology developments and decision-making.
I believe that the IT industry has the enormous potential to transform societies, towards a more sustainable world and improve the quality of life of all people. Women are an intrinsic part of that change. We cannot be spectators of the biggest transformation that is taking place since the industrial revolution, driven by technology. We have to understand technology to be able to contribute, create and participate in this transformation.
– What plans and dreams do you have for the future?
I plan to continue being an entrepreneur, working to help more women create their own businesses and motivating more girls to study IT. I see myself in roles of mother, daughter, sister, partner, and friend, nurturing those relationships, connecting with nature and the local community where I live, promoting healthy living values, and living in peace and calm. 
I dream of seeing more women working in IT in Uruguay, more entrepreneurs driving the economic growth of the country, providing better working conditions, and moving towards a more sustainable country, with better quality of life for all people, without distinctions of any kind.
Some more Opinions…
"She always did a tremendous job, she is intelligence in action. Sofi's voice was already relevant before she became a partner. She was very young but her commitment and role exceeded what was expected in several areas. She believed in the project and put everything she could into it, she made her mark. Being a partner was a consequence of everything she was already doing, but since she became a partner she was able to take even more of a leading role in the company's decisions, and this opened new doors for everyone" (Vera Babat, Chief Culture Officer of Abstracta).
"She changed the dynamics of the board. We make better decisions with her, she is always very pragmatic and also very dreamy. Without a doubt, she drove a lot of what we have done. Her role inspires many people, inside and outside Abstracta, especially many women to become entrepreneurs, and to lead in environments where there are usually very few. Her talent to understand technology, to create teams and trusting relationships to advance big goals is a role model for everyone" (Matías Reina, CEO of Abstracta).
"Sofi is a curious and adventurous person with an expansive mindset. Her strong ability to bring ideas to action has been invaluable in guiding and enabling innovation at Abstracta. Her way of seeing the world is crucial to the company's vision of growth and expansion. She always sets her horizons further out! My admiration for her is very deep: having her as a female leader model, as part of the company's board, is more than inspiring (Lucía Lavagna" Chief Growth Officer).
Professional Identikit
Sofía Palamarchuk graduated as a Computer Engineer in 2016 at the University of the Republic, in Uruguay, and completed different specialization courses: at the University of Maryland, Cornell University, and Stanford University.
She is currently a member of Girls in Tech, Female Founders Alliance, Latinas in tech, Latino Startup Alliance, Google for Startups Women Founders, Dev Founders, and Mujeres IT. Sofía has given talks and shared her experience with countless women of all ages in Uruguay and the United States. She is the co-founder and CEO of Apptim (a spin-off of Abstracta) and a partner of Abstracta.
Her contributions have been fundamental for the launch of Abstracta initiatives such as ReconverTite, a program that seeks to support women in the IT industry; and UpCamp, a spin-off that offers job opportunities to people with no experience, many of them women.
Would you like to know more Abstracta stories? Start here.
Follow us on Linkedin, Facebook, Twitter, and Instagram to be part of our community!

Tags In
Related Posts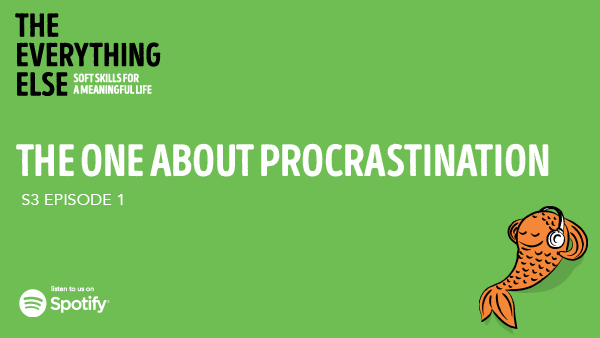 The Everything Else | The One About Procrastination
The Everything Else podcast season 3 is here and now featuring on the blog! A podcast dedicated to exploring the world of the so called soft skills. People often talk about soft skills as the skills of the future, but … what are soft skills…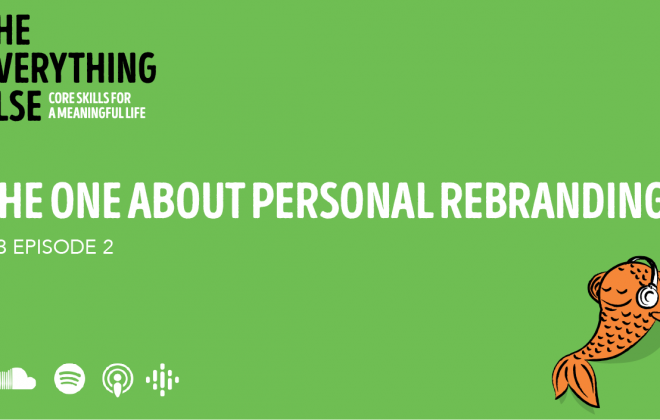 The Everything Else | The One About Personal Rebranding
Rebranding – If brands can do it, then people can too, right? There comes a point in life (or many) when change makes sense – career changes, taking up new hobbies, new habits, new lifestyles… but as with many things- it's easier said than done….
Search
Categories
Read the Ultimate Guide to Continuous Testing