Best strategies for maintaining a vibrant, high-performance work culture for remote teams
When it comes to remote work, over the past few years, we've already witnessed droves of people making the switch, ditching their office desk and commute for the convenience of working from home.
According to Upwork, 63% of departments have someone on their team who works a significant portion of their time remotely and 55% of hiring managers agree remote work is more common than it was three years ago. 
Now with the spread of Covid-19, many companies across all industries are encouraging their employees to work from home for the foreseeable future, from Twitter to General Motors. As of Monday, March 16th, we've fully transitioned to working from home at Abstracta.
Luckily, we are not strangers to this mode of work. At Abstracta, we have five offices around the world, but our employees are used to having many flexible work options. Due to the nature of our business, we have testers who work remotely for clients in one of our offices or at home or on-site. Most of us speak daily with clients, colleagues, and project managers across two or more locations.
In this post, we'll cover some of the challenges to remote collaboration and our very own tried and true best practices for working with remote team members. Lastly, we'll also share some tips to share with those who are new to working from home to ensure a smooth transition. 
Common Remote Work Challenges and How to Overcome Them
Time Differences
Many companies with remote workers or contractors find time differences to be one of their biggest pain points. If you have someone working with you on a project who's 12 hours ahead of you, real-time messages will be far and few between. When you do have such a large time difference, it's important to think farther ahead because you have to keep in mind that when you send a message to someone, it may take a day to receive a response. 
One of the best ways to mitigate the effects of large time zone differences is to keep your team onshore or nearshore (in the same or similar timezones).
Fortunately, at Abstracta, we are all nearshore to our clients and each other, meaning we are all located within North and South America, so the time differences between us are negligible.
We rarely experience issues with communication and meeting deadlines thanks to the fact that our work day overlaps heavily with that of our clients. We've found that having a few hour time difference can even be beneficial, because by the time you open your email in the morning, someone whose day is ahead of yours will already have had plenty of time to respond to any issues that arise.
To manage the time differences that we do face, for example, when we have a call in Uruguay with someone in California (a four or five hour time difference, depending on the time of the year), we make sure to always schedule the call in the afternoon in Uruguay and the morning in California. 
Maintaining Relationships
Many people who work from home or away from their team members experience bouts of loneliness from time to time or feel like they are growing distant. At Abstracta we have several ways to keep the camaraderie alive, even across thousands of miles.
One way we do so is by having online messaging channels (we use Ryver, a competitor to Slack) where we have one channel for non-work related things, another for giving "kudos" to colleagues for exceptional work, another for organizing virtual get-togethers, etc.
Another way we encourage social interaction is by holding "fikas." During a fika, members of different teams get together in a video call and explain to each other something they are working on. For example, a fika could consist of someone from marketing, a tester, and a human resources manager. This way, we increase organizational learning and also bring people together who wouldn't normally communicate as often.
Communication
Speaking of communication, what do you do when you can't tap your colleague on the shoulder to quickly ask them a question? While we often wish we could do so, we've got some tricks up our sleeve to best communicate with each other.
For quick, informal conversations, we use Ryver, the instant messaging tool mentioned previously. Team members can privately message one another or through private or public group channels. In addition to the channels we have for social purposes, we also have several for topics ranging from performance engineering to functional testing, where testers within the company can ask each other questions and share information like interesting articles, youtube videos, etc. This is one of the greatest tools we have for everyone in the company to learn from each other and expand our collective knowledge.
When sending instant messages just won't cut it, we also use Zoom, one of the most popular tools for video calls. Easy to use, it allows you to call several people at once (We've had calls with over 100 people!), see each others' faces, share your screen, record, etc. We "Zoom" each other often during those moments when we know it would be easiest to chat "face to face."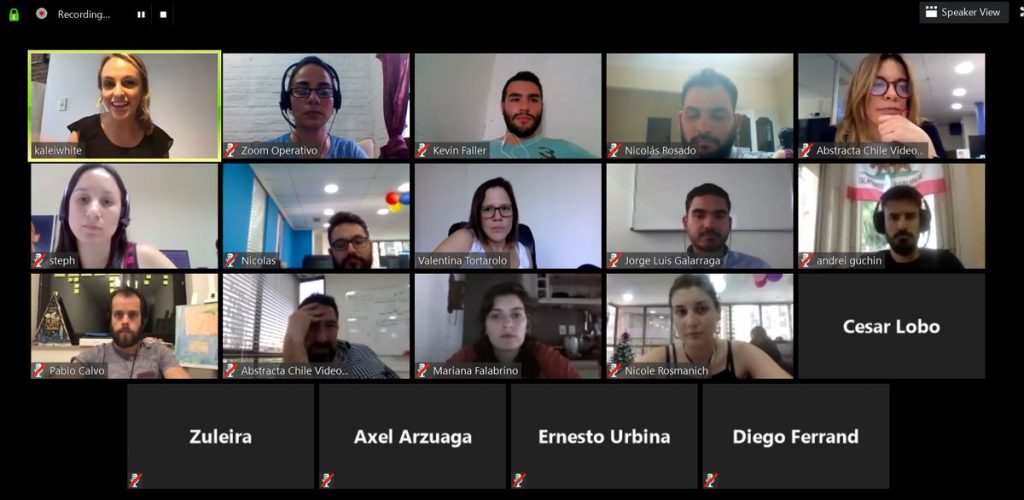 When there are several people in one room on the video call, with others joining from different locations, it's often difficult for those who are remote to see and hear everything that is happening, causing them to feel left out.
Here's a solution: Even if all but one member of a meeting is in the same physical location, have everyone log into the call individually anyways, from their own computer, headset, and camera. That way the person who is remote can still see and hear everyone, creating a level playing field for participation.
Last but not least, email is fundamental, but try to use it sparingly and effectively to avoid inbox overload. We reserve email for sharing documents or important conversations that we will need to come back to later.
Project Management
As with any organization, it's fundamental to have good project management tools in place in order to track the progress of a project, delegate tasks, prioritize, and provide visibility across the board. This is especially important for remote teams because it's the only way to effectively collaborate, knowing who is working on what, and even more so when working in Agile software development.
Our main project management tool for all teams, from operations to business development, is the very popular, Trello. Trello is a productivity platform and organizational tool that allows you to create boards filled with lists that contain cards. For example, you can have a Product Launch board which contains lists that pertain to each stage of the launch process. Cards in the lists would then be the tasks necessary to complete each stage. You can add deadlines, labels, team members and comments to each card as well as attach files. Trello is the perfect tool for implementing the kanban framework, commonly used in agile development.
Here is one of Trello's examples of how to set up a board for managing a company's onboarding process: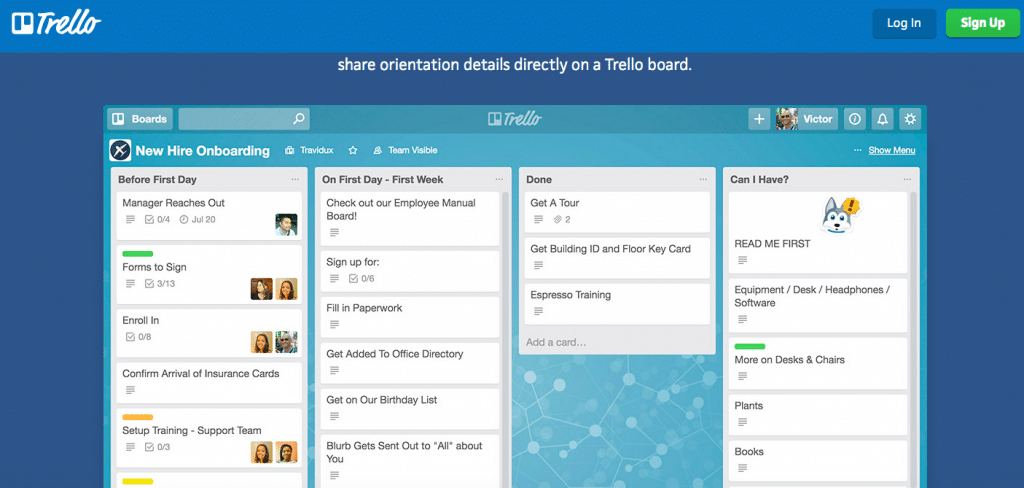 If you use Trello, along with the Google Suite, Ryver, and Zoom (at minimum) you will have the basic essentials for managing projects with your remote or co-located team.
Helping Those Who Are New to Remote Work
It may take some time for your colleagues to become comfortable working from home. Sometimes when you switch to remote work, you feel like you need to work even harder to show that you are being productive. That's understandable, but instead of working harder, all you have to do is make sure to communicate more.
Along with communicating more, here are some more tips for working from home:
Eat breakfast and get fully ready for the day before going online.
Set up a space in your house that is only dedicated to work, and have it fully equipped with everything you need.
Take breaks, even if that means coming up with a silly reason to take a break, because when you work alone, you'll find less reasons to do so than you would in the office.
Do NOT work more hours than you typically would at the office or you could experience burnout.
Remember, your work time may be more productive now than when you were in the office, due to having less distractions. So, reward yourself after an hour or two of uninterrupted work with a break!
Keep a rich routine going. If you used to go to your office gym after work, schedule some time for a walk. Use your lunch hour to not only eat, but call a friend, read a book or spend some time on a hobby if you'd like.
Seeking Continuous Improvement
While we don't profess to having mastered the art and science of working with colleagues and clients at a distance, over time, we have learned several methods that have enabled us to operate more productively and seamlessly.
When projects are stalling or our team feels like it's getting off track, the most important thing we have learned is to express our opinions and concerns, communicating amongst ourselves to detect where any bottlenecks or disconnect may lie. Making sure to have a culture that promotes openness, honesty, and trust is key.
We'd love to know, what are some of the best things you've learned to help manage working remotely? Are you going remote due to the novel coronavirus? Leave us a comment!
---
Recommended for You
When We Care Less About Our People, They Become Careless
Video: Managing Your Fully Remote Team in Times of Crisis
Tags In
Related Posts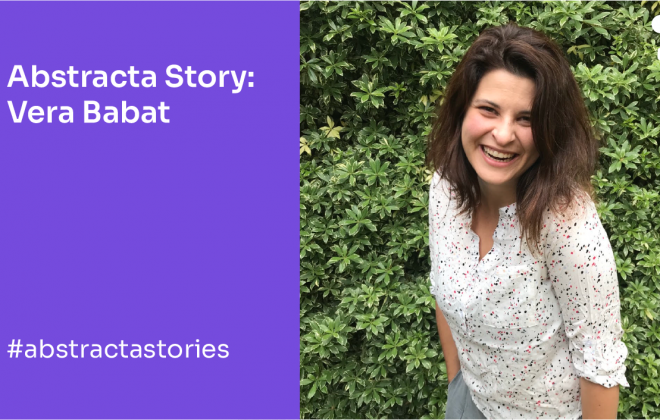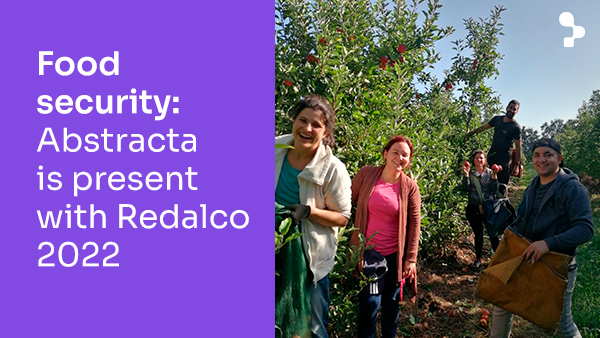 Food security: Abstracta is present with Redalco 2022
A sustainable food system with food security for all people is possible. There is still a long way to make it a reality, but we have everything we need to achieve it. To do so, we need to work together: civil society, social organizations, companies…
Search
Categories
Read the Ultimate Guide to Continuous Testing