What to know before you go
Three years ago, I left Uruguay and embarked on a new journey: to introduce Abstracta's software quality solutions to the US. The team and I started to do so by attending events like TechCrunch Disrupt and Velocity by O'Reilly. Not only was I in a new country, but also a new world of conferences. Like they say, everything in the US is always bigger. The sheer size and magnitude of these conferences was a thrill and also a shock. With so much to do and see, it is easy to get overwhelmed. Since those days, we have continued to exhibit at the Velocity Conference in San Jose in particular as it has been immensely valuable to make face to face connections with thought leaders and our partners.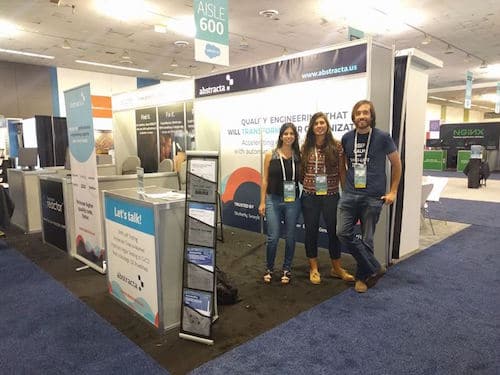 So, instead of our typical pre-event blog post in which we pick some of our most anticipated sessions, for this year's Velocity Conference, I figured it may be fun to share some things we've learned about what to expect and how to get the most out of this jam-packed week of DevOps and performance engineering!
Attend Sessions from Different Tracks
As the event website says, "Go beyond a single tool or technology at Velocity. The program cuts across vendors, technologies, and frameworks to offer you the most comprehensive coverage of the full, distributed systems stack."
It is easy to get wrapped up in one area of engineering that interests you most, or that you are particularly focused on in your day to day, but it's a great chance to hear from a wide range of professionals who share how they have managed to pull off incredible technological feats spanning many industries. For example, Brodie Kurczynski will share how Las Cumbres Observatory developed a stateless interface to take real-time observations on a private global telescope network over the internet! Or you can hear from Miro Cupak about how his team at The Beacon Network built a global search engine for genetic data.
There are 12 different tracks you could follow from "Building Secure Systems" to "Systems Engineering and Architecture." See all the tracks here.
Don't Skip the Speed Networking
While you may be tempted to hit the snooze button, wake up by getting your coffee fix while attending the Speed Networking sessions on Wednesday and Thursday morning from 8:15am to 8:45am before the opening keynote. Meet professionals from all walks in their career who could potentially be a new business partner, client, or employer! In true "speed dating" fashion, you have a couple of minutes to speak with everyone, give a quick elevator pitch about yourself, and exchange cards before a chime sounds and you move onto the next person. It's a great way to get into the rhythm of talking to new people which will help you all throughout the day.
Jumpstart Your Wednesday at the 5k Fun Run/Walk
If showing up for the 8:15am speed networking sounds like a bit of a stretch, then this may not be for you, but I am looking forward to the 6:30 am 5K Fun Run/Walk on Wednesday morning! Who needs coffee after getting some good exercise in? Get to know the other conference attendees in a friendly setting and get energized so you feel alert and get the most out of the rest of the day.  
Watch the Hashtag, #VelocityConf
With so much going on, you won't want to miss out! Follow and use the hashtag, #VelocityConf, on twitter to see who all is there, what all of the exhibitors are showcasing at their booths (aka find the best swag), read others' reactions to the different sessions and keynotes, etc. We will be tweeting about taking selfies with our very own Monkop "monkey" for free giveaways, so don't hesitate to follow us!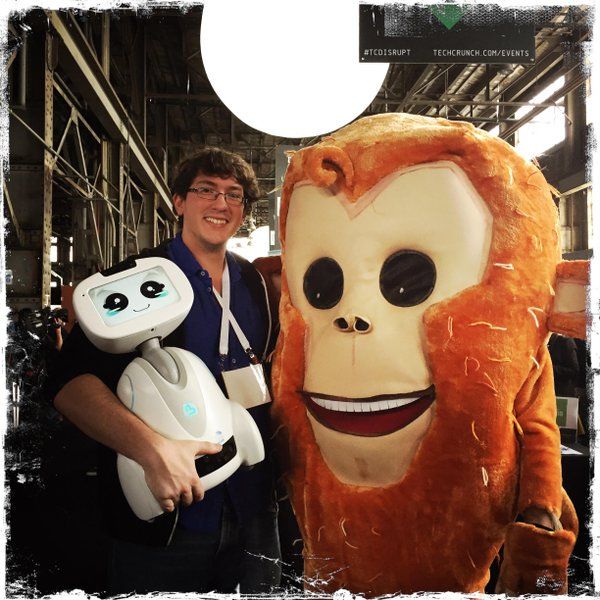 These are just a few of the things to keep in mind for enjoying the conference to the fullest this year. I'd be remiss if I didn't tell you to meet the Abstracta team at booth 1006! We'll be showcasing our mobile testing tool, Monkop, as an example of our software testing tool creation capabilities as well as how we can help you shift-left testing. You may even walk away with a free t-shirt and one other special piece of swag!
If you'd like to get in touch ahead of time to set up a meeting with at the conference, click here.
See you soon?
---
Recommended for You
How Shutterfly Masters Continuous Performance Testing
5 Can't-Miss Sessions at Agile Testing Days USA 2018 in Boston
Related Posts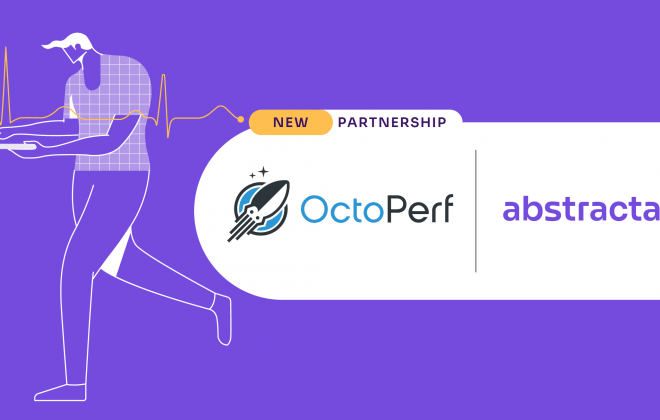 Announcement: New Partnership between Abstracta and OctoPerf
We are pleased to announce that we have formed a strategic alliance with OctoPerf. We will be able to provide our customers with a wider range of performance testing tooling options as a result. By Federico Toledo After a series of instances and rich exchanges,…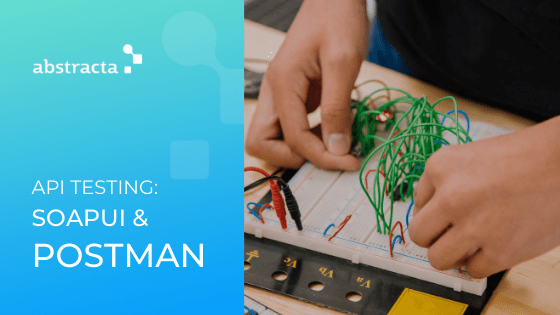 API Testing with SoapUI and Postman
What to consider about these API testing tool options before getting started When we talk about tools for API testing, Postman and SoapUI, two of the most powerful and recognized tools on the market, come to mind almost immediately. In this post, I want to…
Search
Categories
Read the Ultimate Guide to Continuous Testing