Health IT, eHealth, Healthcare software development. The phenomenon has more and more names of its own and is crossing new horizons all the time. The IT universe is revolutionizing the healthcare system, and its possibilities are expected to have global repercussions. The quality of technology industry testing services is key in this path.
"The progress of medicine and bioengineering can be considered true achievements for humanity when all people have access to their benefits and they cease to be a privilege for minorities," said the prestigious physician René Favaloro more than two decades ago.

According to the World Health Organization, nearly half the world's population lacks complete access to basic health services. More than 930 million people spend at least 10% of their family budget on health services. And there is a mismatch of 18 million professionals between the number of active health personnel and the number required for the possibility of universal health coverage.

The good news is that technology is advancing by leaps and bounds and today offers us great possibilities for, given the necessary contextual conditions, to extend the healthcare access coverage thanks to Health IT.

The EHealth and Health IT terminology refers to the use of hardware, software, and IT infrastructure that offers more and better tools to the healthcare system and people's health.

On this path, the need to create good quality software for the healthcare system is becoming more and more imminent.

Artificial Intelligence and Testing have started a joint journey in favor of Health IT. Their combination is key to achieving better quality software co-construction, with a real impact on society at a global level.

The possibility of having healthcare through mobile devices is known as Mobile Health or MHealth, and is of special relevance for healthcare because a large part of the people who access these technologies do so in this way.

The development of quality software is enabling progress that was unimaginable just a few years ago when Health IT was a completely new terminology, and MHealth was not even in its infancy.

Health systems are gradually being modernized. Currently, applications are being created non-stop in the area. As far as MShealth is concerned, the number of healthcare products such as wearables and their apps is growing all the time. Artificial Intelligence and Big Data are developing more and more every day. And giant databases are being built, bringing new possibilities for early diagnoses and better treatments worldwide.

Health IT and Testing

What happens if one of these systems fails on important issues and when they are needed? Medical devices must deliver accuracy, precision, interoperability, and quality experiences. This is why technology industry testing services are essential.

The technology industry testing services are concerned with finding bugs in systems of all complexities, so testing can be vital to the healthcare system. The technology industry testing services help validate business workflows and take performance measures to ensure the desired results. This is done by testing and monitoring each defined parameter's strategy, implementation and execution.
Quality control ensures coverage in all scenarios and configurations. So it is necessary to perform continuous and risk-based testing to achieve quality software co-construction. This is the only way to make a real digital leap for the benefit of the global community.

Concrete examples of Health IT

Today there are computerized disease registries, patient interaction applications, electronic health records, patient portals, and much more.

Health IT can improve prevention, medical diagnostics, treatments, rehabilitation, palliative care, clinical trials, data-driven therapeutic decisions, digital therapies, and self-care.

All of this has been driven even more since the pandemic started, and has become a critical link in the care of countless people worldwide.

"Teleconsultation, remote patient monitoring, and remote communication platforms
allow the first level of care to manage medical care and facilitate home follow-up of people with COVID-19. These same mechanisms, integrated with electronic health records and local and national information systems, enable and facilitate referrals to the hospital level for patients with severe signs and symptoms or risk factors," said the World Health Organization (WHO) and the Pan American Health Organization (PAHO).

"There was a huge leap in health-related technology at the start of the pandemic. All the new technologies could be used for different pathologies in the future if there is sufficient investment. Incredible advances are being made in medicine and bioengineering," emphasized scientist Fabricio Ballarini, Ph.D. in neurophysiology, postdoctoral in neuroscience.

As an example, he explained that today it is possible to make quick diagnoses thanks to Artificial Intelligence: "A doctor sees many films and has an eye that is used to evaluating. But suppose instead of relying just on a doctor's experience, you gather online all the studies that are being performed. In that case, a large database is generated, and an algorithm is taught to read the studies. Huge databases are being created from universities and clinics".

In addition, he explained that all these advances now make it possible to carry out computer trials on which drugs are suitable for different diseases, without the need to test them on human beings.

Ballarini continued and went even further: "Progress is being made in gene editing, to modify a person's genetic code when he or she is alive, to correct mutations online and prevent a disease from appearing, without treatment. There are also wonderful advances in nanorobots, robotic prostheses, and the brain-computer interface, to help people with disabilities or different diseases."

Hard data on Mobile Health

Image from IQVIA

✔️According to research by the IQVIA Institute for Human Data Science, there are more than 350,000 health-related mobile apps available, and 90,000 of them were added in 2020.

✔️According to a report published by Grand View Research, the global Mobile Health apps market size was valued at USD 38.2 billion in 2021 and is expected to expand at a compound annual growth rate (CAGR) of 11.8% from 2022 to 2030.

✔️According to the same study, medical apps dominated the Mobile Health apps market with a share of 97.1.8% in 2021.

✔️According to the same study, North America dominated the market for mHealth and accounted for the largest revenue share of 38.2% in 2021. Furthermore, due to the large population and increasing demand for health applications, the Asia Pacific region is anticipated to exhibit lucrative growth over the forecast years.

✔️According to a study by Pew Research Center in The United States, 62% of smartphone users used their devices to obtain health-related information.
Image from Grand Revie Research

The design of a global Health IT strategy and its proper implementation is crucial to democratizing access to quality health care. To extend access to Health IT globally and be a support to improve access to health in general.

According to the WHO's publication "Draft Global Strategy for Digital Health", its project seeks to make it possible to collectively take advantage of global digital opportunities to improve health and achieve universal health coverage.

These are undoubtedly fundamental values promoted by the UN Agenda 2030 in one of its Sustainable Development Goals, which seeks to "ensure healthy lives and promote well-being at all ages."

#Recommended by Abstracta: LIGHT IT!

Illustration from Light It

We invite you to get to know Light it! It is a healthcare software development company that helps founders and healthcare companies create web and mobile apps in an innovative, user-centric, and quality-driven way. They are strategic partners from start to launch and add value with product expertise, technical capabilities, and industry-specific regulations knowledge.

On their website, they declare that they are "convinced" that technology is a democratizing tool full of possibilities that everyone can benefit from.

Why do we recommend Light-it? Because they have vast knowledge in healthcare tech and years of experience developing products for leading companies of various healthcare fields, such as pharmaceuticals, medical data management, hospitals, and digital consultations. But especially because their values are aligned with ours. We have similar goals: to improve people's quality of life through the IT universe.

As you already know, the technology industry testing services and development must always walk hand in hand, continuously and permanently to co-construct better quality software. And when it comes to healthcare, this is vital. ICT and healthcare are now inseparable.

Are you looking for your ideal testing partner? Abstracta is Uruguay's most trusted software quality engineering company.

Contact us and let's talk about how we can help you grow your business.
Follow us on Linkedin, Facebook, Twitter, and Instagram to be part of our community!

Related Posts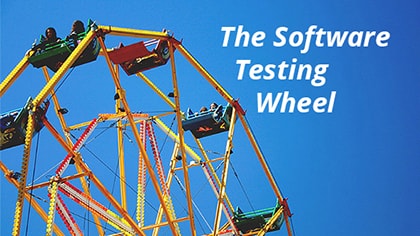 The Software Testing Wheel
What are the different factors of software quality and how do we test them? Software quality… sounds vague, doesn't it? We made a fun software testing wheel to depict all of the parts that make up the "whole" when we mean software quality. According to ISO…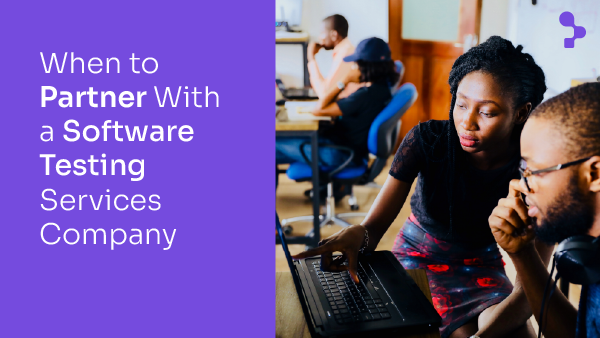 Search
Categories
Read the Ultimate Guide to Continuous Testing