Tips and insights from 11 members of the testing community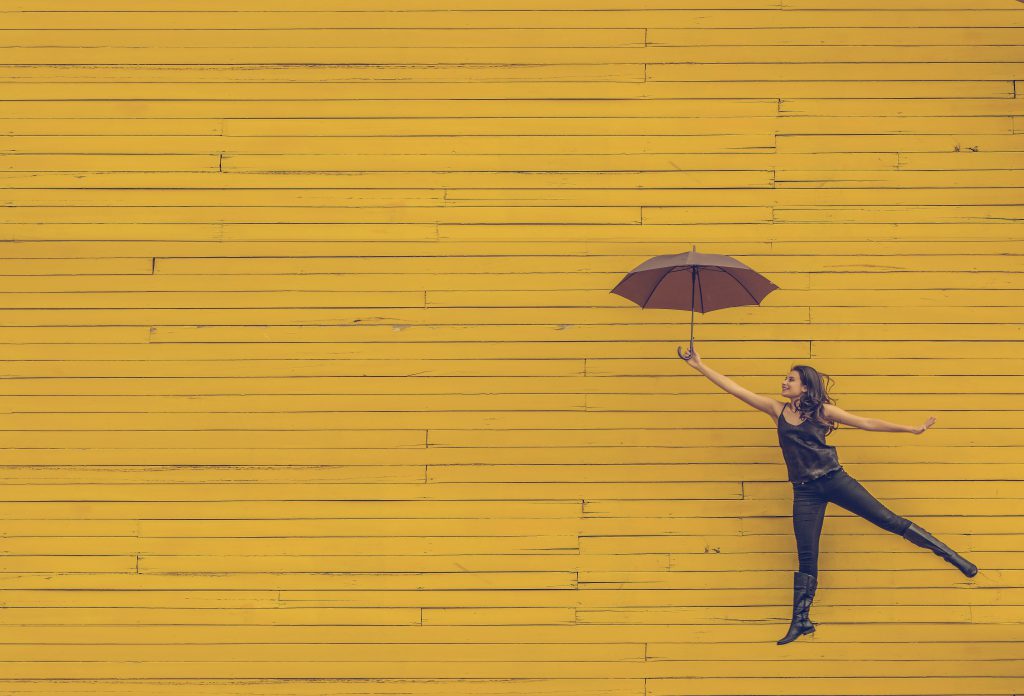 It's been some time since we published our last expert roundup, so we wanted to ask around in our community how leaders in testing are feeling these days about work (as we enter the second year of the pandemic), new trends they're seeing on the horizon, and advice for upping one's testing game in 2021!
Meet the software testing experts in this year's roundup:
What Do You Wish You'd Known Pre-Pandemic to Do a Better Job in Your Role During 2020?
Laveena Ramchandani:
"I wish I had been more into the testing community to understand new ways of testing and becoming a better quality advocate. I had never thought I would be a good speaker at conferences. I wish I had been more involved in the testing community as I would have been able to understand testing trends. However its better late than never. I thoroughly enjoyed 2020 speaking at so many international events, podcasts and blogging. I can ask anything to my testing fellows and I get a good understanding to my queries/confusions."
Pablo Calvo:
"Fortunately for me, I have been working as a remote employee for several years now, so I was able to adapt easily to the changes in organizations. The pandemic actually made me realize we are one virus away from revolutionizing old school processes and evolve in the way we work and contribute globally."
Johanna South:
"I knew this to some degree before but didn't make it a top priority. We are all human and building human connections is what makes us successful in the workplace. I realize just how much growing those connections and engaging on a personal level with those around me drives my personal and team successes. I'll definitely carry that forward post covid."
Bas Dijkstra:
"I'm not really sure that the pandemic played a role in this, but the longer I've been active in the testing and test automation space, the more I realize that we really need to break down the boundaries between developers and testers. So much time and effort is wasted in throwing things over the wall, where more collaboration would have led to much better results, faster. I'd love to see more developers and testers work more closely on creating and testing software. That doesn't mean that testers need to become developers, by the way!"
Roxana Falco:
"I wish I had known more about time management and how to stay focused when a lot is happening all around (having my family working from home too was a lot)!"
Ian Goddard:
"The importance of a good home working setup! Even if we were not all in the home working situation we are, having somewhere that you can get work done from at home is always important and I never gave it the time (as I prefer the office). I have found this has helped my work and my personal projects and learning no end!"

Andi Grabner:
"The pandemic definitely forced many organizations to modernize faster. One of the platforms organizations have started to move to faster is k8s (Kubernetes). I wish I would have started earlier in taking a closer look at k8s – understanding its core components. I have struggled a lot with understanding networking, role based access control, pods, containers, resource limits… I wish I would have started earlier as I think this would have made lots of things easier."
Katya Aronov:
"If I had known how productive working from home can be, I would ask my management to consider alternating office / WFH days."
Tristan Lombard:
"When the pandemic struck, you feared that you would not be able to showcase the talent of the leaders in your community via meetups. What you didn't know was that it would literally open up a world of talent and countless opportunities to highlight test automation leaders, customers, and influencers around the world. Goodbye, IRL."
Nina Miller
"Actually…. Not something but someone! I wish I had a chance to visit our Salto, Uruguay offices and meet in person some of the people in Abstracta that I work with on a current project."
Shawn Jaques
"At Testim, we use our own product to test our application. Each feature we develop includes a set of tests that run in the CI and must pass before we release it. Those tests get added to our regression suite that runs daily.
In 2020, we released about 40 significant new features and improvements, plus many other UI updates that affect new and old tests. Even with all of these changes, we run more than 5,000 tests per day and have a pass rate of over 97%.
With that said, we haven't seen much of a difference before or after the pandemic related to how we work and test Testim with Testim. Our developers and testers are used to writing tests in Testim, and our application is SaaS, so there was no impact of working remotely. We even had our lead QA engineer leave for another opportunity, and we kept on running smoothly. Of course, I'm biased and think that our continued success during the pandemic is due to our superior product and team, and many of our customers see similar success."
What Are You Excited to Learn More About This Year?
Laveen Ramchandani:
"I am quite excited to excel more in the data science testing world as well as testing Machine learning models. I am also excited to learn new skills from peers and valuable nuggets of information from conferences that could help my team too."
Pablo Calvo:
"I am really excited about the shape and modernization of test automation tools, and I want to use 2021 to explore the latest frameworks and start building new solutions with better tools."
Johanna South:
"1- I'm excited to further my domain knowledge of CICD concepts. Getting automation in our release pipeline to give immediate feedback to developers on their code quality, and freeing up testers' time to focus on complex testing, are some of the things I'm hoping to get out of it. Growing my knowledge from mid-range to an expert is my goal. Being able to release code to customers quickly, but still maintain quality standards, is important to my organization. I want to continue to foster that."
2- I want to get a more in-depth understanding of automation. In particular, drive testing efficiencies and increasing time to market across my organization. In this ever-changing tech world, I have to ensure I'm staying on top of new tools and new ways of implementing/maintaining automation that will help drive those efficiencies."
Bas Dijkstra:
"I've started working as a developer for a couple of open source libraries in 2020, and I'm really looking forward to improving my software development skills this year, if only to become a better test automation engineer and consultant."
Ian Goddard:
"Having the time to delve into AWS and security testing – things that I have put off for years!"
Roxana Falco:
"I'm excited about getting to know more about testing and data management. Related to personal skills, there is always room for new communication techniques."
Andi Grabner:
"The whole field of SRE (Site Reliability Engineering) is very interesting. As testers we have always tested for reliable systems – whether this was reliable functionality or performance.
A core practice of SRE are SLOs (Service Level Objectives). I want to learn more on how to best define and utilize SLOs as a common language between business & engineering. I think our background as quality engineers can play a big role in defining SLOs together with business, engineering and operations and help them ensure that our future systems stay within those SLOs.
Besides SRE, the other topics I am looking forward to learn more about are Chaos Engineering, Progressive Delivery (Canary Deployments, Feature Flagging, etc) and Auto-Remediation."
Katya Aronov:
"I'd like to find more ways to make automation everyone's (not just testers') asset, implement these findings inside my company, and encourage other automation developers around the world to try this approach for increasing ROI."
Tristan Lombard:
"I am continuously excited to hear how other leaders are implementing and scaling low-code solutions for their teams. 2021 truly is the year of low-code."
Nina Miller
"I would love to learn more about tools and techniques for security testing."
Shawn Jaques
"We meet with our customers in our community, through one-on-ones and on an advisory board to gain feedback and test new ideas. I love hearing how their processes are evolving and what they see as their emerging needs.
As a result of this feedback, in February 2021, we released some great new features designed to help teams scale their testing through better control, manageability, and insights in what we call "TestOps." I think that this is an under-appreciated need. As customers adopt these features, I'm excited to hear where customers will want us to go next."
What's Your Main Piece of Advice for Testers in 2021?
Laveen Ramchandani:
"When life gives you lemons, make lemonade; The pandemic made a lot of negative impact on the society but everyone learnt a new skill and I decided to come out of my comfort zone and share my knowledge and skill set with the world, motivate and engage more testers into data science model testing. Be like a sponge, intake as much information possible to hone your skills. Live, love laugh and test!"
Pablo Calvo:
"Get more involved in programming regardless of what is your current level of experience. Programming languages and development frameworks are changing every single day and in order to understand how to adapt testing to each component in a software solution then we have to stay close to the loop. The days when testing was done at a user level in which we could stay agnostic to the technologies are getting behind us now, and with modern agile approaches like shift-left testing, the more we can get involved closer to development the better we can test software."
Johanna South:
"Don't pigeonhole yourself to one area or one way of testing. It's easy to work at a company and only focus on the testing concepts you use day-to-day. Challenge yourself to learn other testing skills, like how to properly exploratory test, API testing, risk-analysis, etc…and bring those testing practices to those around you. As you continue to grow, you'll naturally help grow your organization."
Bas Dijkstra:
"Don't be afraid of software development and software developers! Talk to them, show them what you do, show them how to do what you do, collaborate and work together on creating better products."
Ian Goddard:
"Testers have always had to adapt quickly but more and more over 2021 you have to learn how to roll with the punches and adapt at break-neck speed. Many companies are just putting their foot in the water with remote working and setups so there will be mistakes and changes of direction a-plenty!"
Roxana Falco:
"This is all about attitude. In my humble opinion, soft skills are the key of successful projects. Technical people don't always pay that much attention to it, but it can make the difference!"
Andi Grabner:
"Always try to learn something new. Don't get too comfortable in being an expert in one tool or one technique. Challenge yourself, pick up a new technology at least once a year and see what you can learn from it."
Katya Aronov:
"There is no such thing as "stupid question" – curiosity is the best trigger to become an expert."
Tristan Lombard:
"Don't fear the camera. 2021 has given us all the ability to lean into discomfort, showcase the best in ourselves, and a platform to share our ideas for advancing software quality with other leads around the world."
Nina Miller:
"Try to be more self-sufficient; learn not only your client's software, but also your own: your computer, any applications useful for remote work, any knowledge needed to fix your own hardware and software."
Shawn Jaques:
"If you haven't upgraded your test automation, now is the time. AI-powered test automation solutions are much more powerful and flexible than they were just 12-18 months ago. There really isn't anything you can't do with some of the low code platforms.
I appreciate the coverage you may have in your existing tool, but it may be acting as an anchor, holding you back from transforming your testing. If your goal is continuous delivery, but your testing can't keep up with new features, or you are spending too much time maintaining failing tests, a modern testing approach can reduce time and labor while giving you more confidence in your quality."
Expert Insights for Testers in 2021
Here are some of the main ideas that several of the industry leaders echoed in their answers to our roundup questions:
Test automation is only going to become more and more necessary for teams that want to implement CI/CD, with low-code and AI-based solutions boosting the efficiency therein.
Testers and devs need to continue to work together in order to successfully create and test software. Don't be shy, reach out and be intentional with getting to know your colleagues, even while working from home.
Take advantage of all of the resources available online to network and learn from your peers. This especially goes for all of the virtual events and conferences that cost less and are more accessible to attend (or even speak at) than in-person events.
If you find yourself with more free time during the pandemic, don't be remiss in honing your soft skills. Dive into new areas of testing that interest you or new technologies you want to learn more about also!
---
What about you? Any insights you'd like to share lately? What are you excited to learn more about this year? Are there any tips you've found to be a more productive and successful tester? Leave a comment below!
Liked this article? Click below to retweet!
---
Recommended for You
We Asked the Team: What is a Software Tester?
16 Best Software Testing Podcasts in 2021
Tags In
Related Posts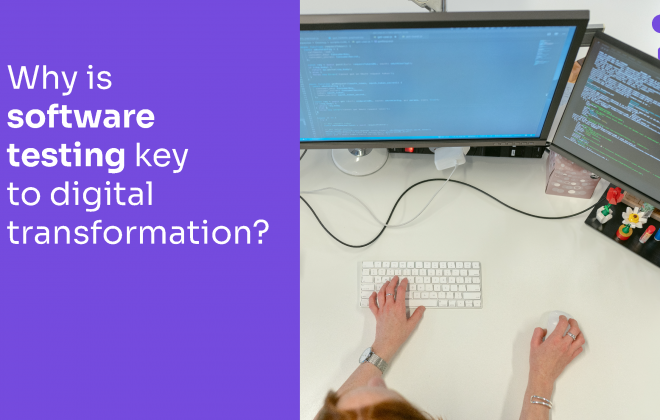 Why is software testing key to digital transformation?
Global digital transformation is crucial to support health and drive the economy, inclusive development, financial prosperity and connect the world. Digital technologies are changing the most diverse areas of people's lives. Federico Toledo and Paz de Soto from Abstracta explain why software testing is so…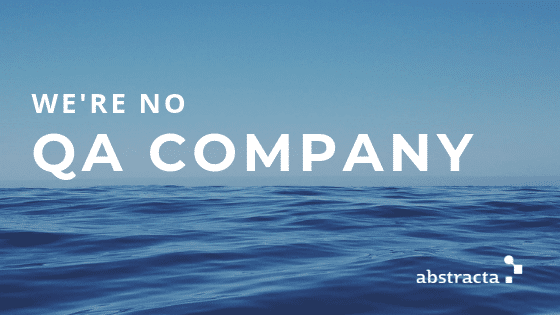 Why We Are Not a Software Quality Assurance Company
It's a matter of responsibility for quality Often times, testers get blamed when a bug makes it to production. "Who tested this? Who left this untested? How could this happen? Where was the QA?" I've seen several cases in which a tester ends up being…
Search
Categories
Read the Ultimate Guide to Continuous Testing