After going through more than 10 different trades, Danny Gutierrez decided to make a radical change. To improve his and his children's quality of life. The job conversion to the IT industry was his answer.

Danny Gutiérrez was very affected by the job instability he was experiencing in the construction industry. At almost 33 years old and with two children, he was afraid to make a change and start from scratch. Especially because of what it means financially to be an amateur in a new profession. But he did it, and his life took a 180° turn.

Danny experienced a quiet and uneventful childhood in a small town. He lived with his family in a giant house that had been given to his stepfather as a train inspector, right next to the station. It was so big that it had 14 rooms, and he rode a bicycle inside it.

Economic hardship came into his life only when he was in his late teens.

"My girlfriend got pregnant and I dropped out of high school. I moved in with her, who already had a young daughter. Suddenly, I found myself 18 years old with a family, without a job, at a time when everyone was in crisis. We ended up eating in soup kitchens. It was very hard, economically and humanely. I had to find a way for us to survive."

Heavy as bricks

Danny's road to the IT universe was not an easy one. He was only a year away from finishing high school when he had to drop out but he didn't give up. As best he could, jumping from one job to the next, he finished high school 4 years later.

The list of jobs he did was more than extensive: janitor, security guard, movie theater ticket-taker at night, computer course salesman in schools, flyer delivery boy, waiter, house-to-house biscuit salesman, bus musician, guitar teacher, and more.

He worked for a long period in the meat packing plant where he "earned well", but the tasks were very hard. He had to "deal with death, blood, and guts on a daily basis", so he quit as soon as he had the chance.

After the meat packing plant, he entered the construction industry, where, despite the hard work, he was able to find much of what he liked. Like learning new techniques and also his artistic side, since he specialized in plaster and painting.

"The problem with this industry lies in its instability. Many times it is necessary to work without contributions, without proper safety implements, with risk of injury. There were times when I had to travel hundreds of miles away to work on construction sites. For weeks and even months at a time."

The work in the construction industry led him to live in situations of constant "underemployment", with its consequent financial difficulties. This instability, the "hostile" environment of the construction industry, and the uprooting he had to face on a frequent basis pushed him to look for a change.

So, when he finished high school, he began to study psychology at the University of the Republic. But a job change forced him to leave the educational system once again, due to his remoteness. In 2011, his youngest son was born, and he continued to struggle to get ahead.

Danny's life went on, without much time to stop and plan. Always guided by the geographic locations he had to travel to in order to work. However, his desire to learn, develop his full potential, and stabilize himself remained implanted in him like a seed. He only had to wait for the right moment and the right environment to germinate it.

The story of an industry with low unemployment

In 2017, he went to live in Rio de Janeiro, Brazil. There, he also worked in the construction field. But it was far from easy for him to migrate. Although he could travel to Uruguay to see his children, it was not the same. He missed them a lot, and also the economic situation was complex due to his immigrant status.

On a visit to Uruguay, a friend told him about the opening of Abstracta Academy, Abstracta's education and training platform.

"He told me about the possibilities in a sector where unemployment was almost zero. But I knew nothing about IT, I was over 30 years old, and starting from scratch again was not very tempting. Especially because of the loss of salary it would represent at the beginning. But I decided to give myself a chance and move forward in my job conversion. The worst thing that could happen was to go back to my job, to stay the same. However, if it went well, it would open up a totally different panorama."

So, without too many expectations, he began to study functional testing at Abstracta Academy, with a 75% scholarship to be able to carry it out.

Within 2 months, Danny changed country, work industry, and everything. He moved temporarily to a relative's house in Montevideo, Uruguay, did some odd jobs in construction to make ends meet, and finished the functional tester course at Abstracta Academy.

In the beginning, he chose Abstracta to start working and managed to pass all the interview processes to join the company. But the project he was going to work on ended and he couldn't get in yet. However, he immediately got a job as a tester in another company, where he worked for a year and learned new methodologies.

Soon after, he started a complementary job as a teacher at BIOS, representing Abstracta. At the same time, he was studying to become a technical tester at the same place, with a full scholarship due to his teaching work.


He was able to start teaching despite his lack of work experience in the area due to his excellent grades during the course. He had the possibility to share with the students his life experience as a junior tester. Day by day, in the middle of the job insertion process. This translated into great motivation and challenge for them.

Finally, in 2018, Danny joined Abstracta as a Junior Advance Tester. "I set foot in the IT industry and it took me like a conveyor belt."

– How was the beginning of your job conversion?
The first year was the hardest. I kept doing painting jobs on weekends for the first 6 months. In my environment, people saw the change as risky. They were amazed because I was going from doing rustic jobs with a great physical effort to working on a computer. My friends didn't understand me and laughed because I was earning less than I used to. I knew that this was temporary, I had to build my path, it was just a matter of time, and so it was. It didn't take me more than 2 years to equal the salary I had, with the difference that I managed to get out of the financial difficulty, thanks to having a formal and permanent job. In 3 and a half years I had already surpassed my previous income by far.

– What differences do you find between the way you live now and the way you lived before?
I started to develop in a better working environment. A lot of new opportunities opened up and I got the job stability I was looking for. There was a real and economic impact on my children's lives and on my own. I was able to start building my house! Today I can live where I want and from there I can work on projects in different parts of the world. That changed my life a lot. Now I live with my partner Lucía, whom I met at Abstracta, and close to my children. Besides, I've grown a lot. Currently, I'm working as a Semisenior Tester, I'm still learning, and I plan to continue growing.
– What do you enjoy most about the IT industry?
The freedom and the way of working, being able to learn about new frameworks, processes, methodologies, and different levels of involvement between people. The IT community is very rich. People are always looking for the democratization of knowledge through platforms, meeting spaces, forums, and business and community events.

– What would you say to someone who would like to change careers in the IT industry?
Don't be afraid. But don't assume that because there is low unemployment, opportunities will generate themselves. Investigate if it is really what you would like to do. Plan your insertion, set yourself achievable goals. You will have to adapt to the fact that changes are constant. You change projects, tools, processes, frameworks, colleagues, clients, and technologies. And above all, your cognitive flexibility changes. Connecting with the community is key to meeting people in the field and connecting with companies and opportunities. Testing is a fascinating path, but it can also be the gateway to other areas within the IT world. If someone had told me 6 years ago that I would be working for the whole world from home in the area of software quality, I would have laughed. But a door was opened for me with amazing possibilities. And the same can happen to you.
– What are your future projects?
I am pursuing a degree in Information Technology at the Technological University of Uruguay (UTEC), as a way to boost my career. I am studying English and getting into test automation. I plan to help others to get started in testing, to give back all the help I received. Personally, I want to be close to my children, keep moving forward with my partner in building our home in the place we chose to live, spend more time with friends, travel a little more, and participate in more community activities.
Follow us on Linkedin, Twitter, Instagram, and Facebook to be part of our community!

Tags In
Related Posts
Hot

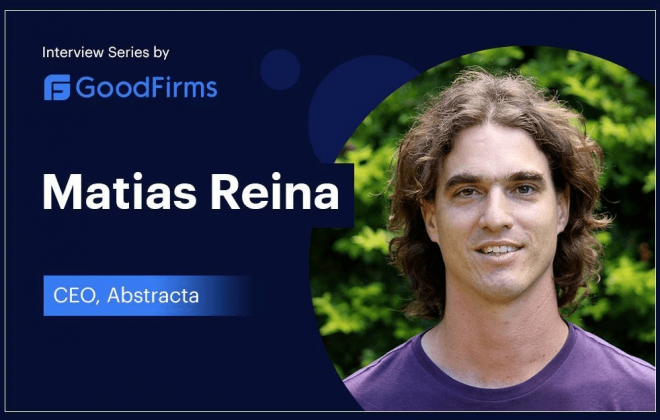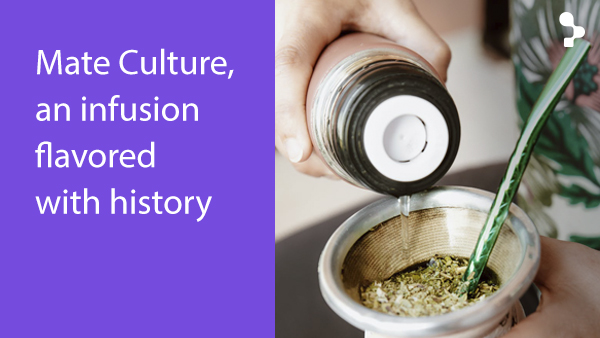 Mate culture, an infusion flavored with history
As an ancestral tradition, mate is part of the Cultural Heritage of South America and currently conquers palates from all over the globe. It's an infusion filled with history and symbolism. It has penetrated the DNA of the people who were born in the southern…
Search
Categories
Read the Ultimate Guide to Continuous Testing