The International Girls in ICT Day is coming soon! And Abstracta is opening its offices in an event to promote the inclusion of women in the IT industry. On this occasion we will present what we do through our ReconverTite program and our spinoff UpCamp.

"We must break with traditions that prevent girls from studying what they want." emphasized the current director of the Institute of Nuclear Sciences (ICN) of the National Autonomous University of Mexico (UNAM), María del Pilar Carreón Castro, the first woman to direct this university entity.

Equity in access to education and the labor market has made great strides in the last decade. The participation of women in STEM careers has grown but there is still a long way to go to build more inclusive and sustainable societies.

Undoubtedly, the celebration of the International Girls in ICT Day is a special date to put on the agenda and reinforce the importance of empowering women and girls through education.

As stated by UN Women, the gender gap in STEM "can start from a very early age in schools and at home and continues and encompasses areas as broad as research, career development and access to jobs generated in these areas, or the use made of products generated in STEM areas".

Therefore, although it is necessary to work on the empowerment of girls and women every day, the existence of a day dedicated to carrying out different activities to raise awareness on the subject is of great help to make the problem visible and put it on the agenda.

In this context, this April 28 inspired by CUTI, we are holding an event aimed at girls, teenagers and young women to encourage them to consider the possibility of orienting their studies and professions to the field of technological careers.

Thus, once again, Abstracta will be present at this important meeting that seeks to change a transcendent reality and democratize access to education in all its aspects.

Some global data

– "Only 35% of students enrolled in STEM-related careers in higher education are women" (UNESCO).
– "Only 3% of female students in higher education choose to pursue studies in the field of information and communication technologies (ICT)" (UNESCO).
-"Less than 30% of scientific researchers in the world are women" (UNESCO).
– "By 2050, 75% of jobs will be related to STEM areas. Yet today, women hold just 22% of positions in Artificial Intelligence" (UN Women).
– "9 out of 10 girls aged 6-8 associate engineering with masculine skills" (UN Women).

Representation of women in STEM jobs.

According to a 2019 World Bank report, women represent a minority in multiple industries in STEM jobs.

It uses different examples to size this up. One is a survey of 64 water and sanitation companies, where women comprised only 18% of the workforce. And a U.S. Agency for International Development (USAID) study of 14 countries found that women represented an average of 13% of the workforce in electric power distribution companies.

According to the World Bank publication, "although girls generally perform as well as or better than boys in math and science at the primary and secondary levels, they are underrepresented in some STEM subjects, particularly engineering, computer engineering and science, at the tertiary level."

Why is this happening? The report explains it this way: "Gender stereotypes and biases are present at all levels: in societies, in classrooms, and in families. From primary school and into secondary and higher education, girls' interest and confidence in STEM subjects are often conditioned by the social and gender norms that come into play in learning these subjects, as well as when they choose their careers."

Abstracta's expert opinion

Florencia Ripia, our referent of ReconerTIte at Abstracta, and Valentina Tortarolo, CEO of UpCamp, will be present at the event to bring information about the IT industry. And to share stories that could change their decisions and professional future.

– Why is it important for girls from all over the country to know first-hand the possibilities they have to develop professionally in this industry?

Florencia Ripia: Instances like this allow us to share with girls, teenagers, and young people the opportunities that the industry offers. This is very important for Abstracta. We generate spaces to talk and reflect on the reality of the gender gap and the importance of being part of it in a diverse work environment. During the event, we will tell them what we do, what are the different roles in the industry, where they can be trained, and we will be available to guide them in these steps. We bring them inspiring life stories of people who are part of the team and show them today what they will be able to do tomorrow.

Valeria Tortarolo: It is important that no one who wants to work in technology is left out because they do not know the opportunities that this industry can offer. That's why we will stay generating instances like this. The IT industry offers great opportunities, both in terms of formal working conditions and salaries, as well as in terms of growth possibilities and diversity of projects. It is very important to bring them first-hand information from women that girls can look up to as role models. They will find out things they didn't know. And maybe, hopefully, they will feel inspired.

Follow us on Linkedin, Twitter, Instagram, and Facebook to be part of our community!

Tags In
Related Posts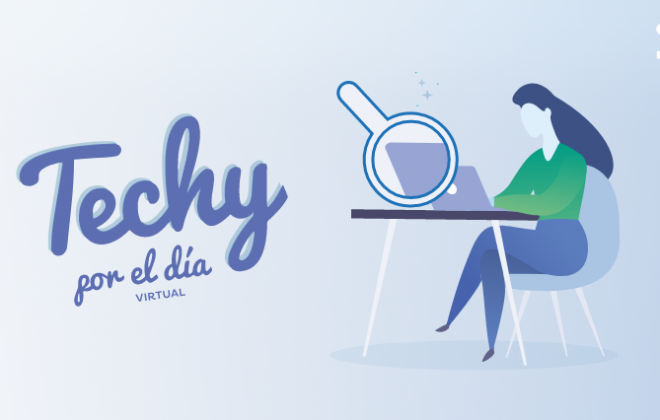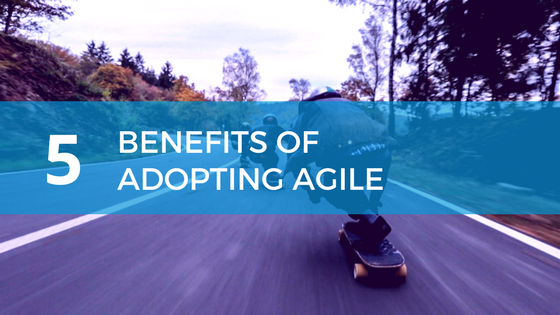 5 Benefits of Adopting Agile in Your Software Project
Making Sense's Natalia Martinez describes what's in store if your organization adopts an Agile development approach Agile has become the preferred methodology for almost every software company. The end point of any digital transformation or DevOps initiative is business agility. And it's no wonder: Benefits of adopting…
Search
Categories
Read the Ultimate Guide to Continuous Testing