We enjoy contributing all our knowledge in testing and being leaders in software quality. Yet, we operate in a society that requires a strong social commitment to evolve, and we won't settle for less.
So, we always shoot for the stars. Through testing, we contribute to the community´'s development, and in turn, improve people's quality of life. How do we do it? Through multiple paths, looking both inside and outside Abstracta. A great example of this is ReconverTite, an initiative that we deeply value and creates a path in that direction.
ReconverTite is a testing program that trains women living in central Uruguay. It is like the cocoon that facilitates the transformation of a caterpillar into a magnificent butterfly. The training provides new job opportunities and in turn a new and better life. It is a project that fills us with pride! It is an honor to provide a service that seeks to increase employment and reduce the gender gap in technology at the same time.
According to data from a report by the National Institute of Statistics (INE), women are the most affected in relation to unemployment in Uruguay. Undoubtedly, this is much more noticeable outside the capital.
In addition, the gender gap is still very large. Women have been living under a glass ceiling for too long. "Only 3 out of 10 people working in IT are women", says the program´s official website. The site also states, "the unemployment level of women in central Uruguay is higher than in the capital". What's more, women's unemployment doubles men´s in the city of Salto.
An answer to reality
In 2015 we opened our office in Salto and daily contact with the local people led us to understand their reality, especially for women. We understood the profound need to empower women and ventured into it by retraining them to the technology industry.
In 2018 we began to devise ReconverTite and at the end of the year, we applied for a call named "Inclusive Innovation Project", from the National Agency for Research and Innovation (ANII). We got their support very quickly, and in 2019 we got down to business.
After forming a wonderful work team, in March we launched a call aimed at women living in the interior of the country. More than 184 people applied, but there was only space for 10.
We analyzed CVs and did interviews, knowledge in English and technology was valued. The selection process was tough. We wanted everyone to be able to be part of it from minute 1. It was not possible, but fortunately, it was just the beginning of a great and committed project.
Started!
To begin, we train all the participants in Abstracta Academy, completely for free. We held mentoring sessions and offered multiple complementary workshops on interpersonal skills.
At the same time, we generated instances of networking and contact with the community, to carry out exchanges on technological reconversion and different related topics.
The course lasted 4 months, after which the participants were certified as Software Testers. At that time, we began the personalized accompaniment for their labor insertion.
It is a pride to say that all 10 have graduated and that more than 70% have already had job opportunities related to technology.
How do we do it?
A fundamental part of ReconverTIte´s idea to be considered as an Inclusive Innovation Project before the ANII was the development of the ReconverTIte App. A tool that uses artificial intelligence to find remote job opportunities in software testing for people who adapt to their profiles.
Thus, we began to offer testing services exclusively executed by them: companies today can choose to contact them directly or to do it through Abstracta.
In 1st person

Within the 1st generation of ReconverTite, there are nutritionists, accountants, lawyers, psychologists, communicators, and designers. They are varied profiles of people who were in search of new opportunities to be able to work remotely, without the need to move from Salto City.
"As the months went by at ReconverTIte, I could see that as an accountant I can contribute a lot in the role of tester. From the moment I accepted the first opportunity, new projects appeared every week. Depending on my time, I accept them or not ", says Mariana Montaño, who is part of the first generation of graduates.
On her side, Milagros is a nutritionist and a long time ago she had decided to leave her job to enjoy her family. Over time, she became interested in the world of technology and was part of ReconverTite's graduates.
"It was a super productive year with a lot of learning", she emphasizes. And highlights: "I am currently working for a US company, I carry out functional tests of web pages or applications related to medicine. I do it from my office or from my home remotely, while I wait for my third child".
Looking forward

The training of these 10 brave women has been just the beginning of ReconverTite. From there, we opened the possibility of free training to the families of all the people who work at Abstracta. The majority of those who do it are women. We also began to accompany all those women who graduate from Abstracta Academy in their job placement.
In addition, we continue with the monthly meetings open to the community and we carry out awareness campaigns on the subject. The program fills us with pride and was one of the pillars for which this year we obtained first place in Uruguay of the "Talent has no gender" awards under the National Company category. Added to our adherence to the Women's Empowerment Principles (WEPs), UN Women, and the United Nations Global Compact.
We have opened many doors to the future, and we are currently planning to make a new ReconverTite call for 2022.The tech industry is growing really fast in Uruguay and is a key space for promoting gender equality. We continue looking forward and building a more just society, with equal opportunities for all people.
Follow us on Linkedin, Facebook, Twitter, and Instagram to be part of our community!
Tags In
Related Posts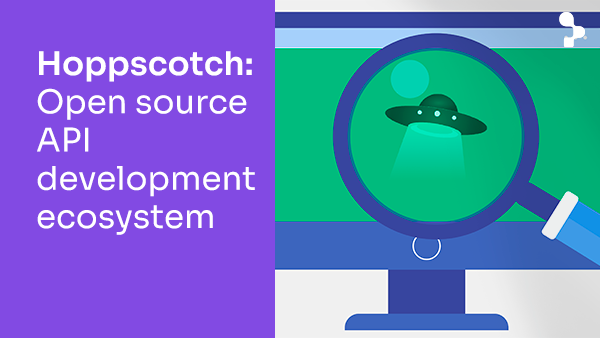 Hoppscotch: Open source API development ecosystem
In this post I will share with you what I have been learning about Hoppscotch, its main features and its differences with other similar tools. What's Hoppscotch? Hoppscotch is a free, open-source, and lightweight API testing tool. Its core value relies on creating and using…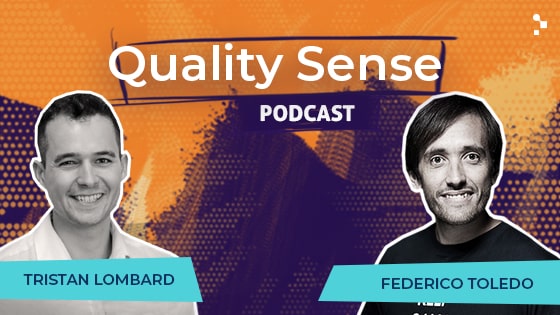 Search
Categories
Read the Ultimate Guide to Continuous Testing