Experienced quality engineers on your side
In the last year, our company grew substantially (40%) and inevitably, we experienced some growing pains (which is a great thing). We quickly realized we needed to make some improvements to accommodate this growth. One thing we focused on was making our processes more seamless and to do so in a way that could add even more value to each client project. One solution we came up with was the introduction of a new, formalized role: our technical leaders.
What Does it Mean to be a Technical Leader at Abstracta?
These leaders, because of their commitment to and their heavy involvement inside our company culture, are assigned to mentor other team members in their onboarding, growth and development, generating bonds filled with trust and respect. We chose them because they're able to build solutions together for everyone's benefit and have a very strong degree of technical knowledge. Last, but not least, they act as a bridge between a client project, with its dedicated testers, and the wealth of knowledge that exists within our entire company in order to ensure that the best practices, tools, technologies, and processes are being implemented in each.
Meet Our Technical Leaders
So, if you're curious to get to know some of the people behind Abstracta better, let us introduce our technical leaders!
If you're one of our partners or clients, then you will probably recognize one of these faces below, as we assign a technical leader to oversee every engagement.
Alejandro Berardinelli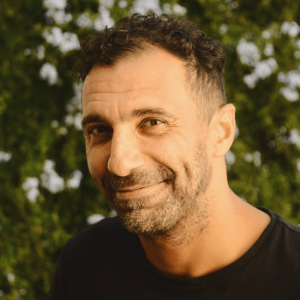 Alejandro is a Computer Engineer who graduated from UdelaR (University of the Republic of Uruguay), with more than four years of experience in performance testing.
Before joining Abstracta, he worked for 10 years at IBM as a data storage specialist, working with several large clients throughout South America. He's also co-authored five technical books written in the United States.
During this time, he acquired a wealth of knowledge in all server platforms, including AIX, Windows, Linux and Mainframe systems, LAN and SAN connectivity and disaster recovery strategies.
When he's not working, Alejandro is passionate about surfing, the ocean, cooking and eating! He is also a proud father to his daughter, Sofi.
Andréi Guchin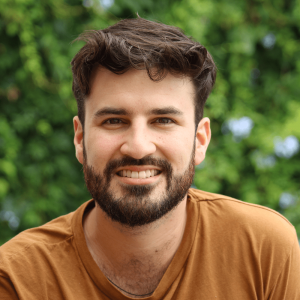 One of Abstracta's longest-time employees, Andréi is an electrical telecommunications engineer with a degree from UdelaR in Uruguay, who has worked in performance engineering in Abstracta for over eight years.
During this time, he's participated in both performance testing and performance engineering projects, gaining experience in automation, execution, analysis, monitoring and the diagnosis of problems related to system performance. He has also worked on image processing projects, mainly in the biomedical area.
In his spare time, he reads Tolkien books, cheers on his favorite soccer team, Peñarol, plays games and spends time with his Persian cat, Nymeria.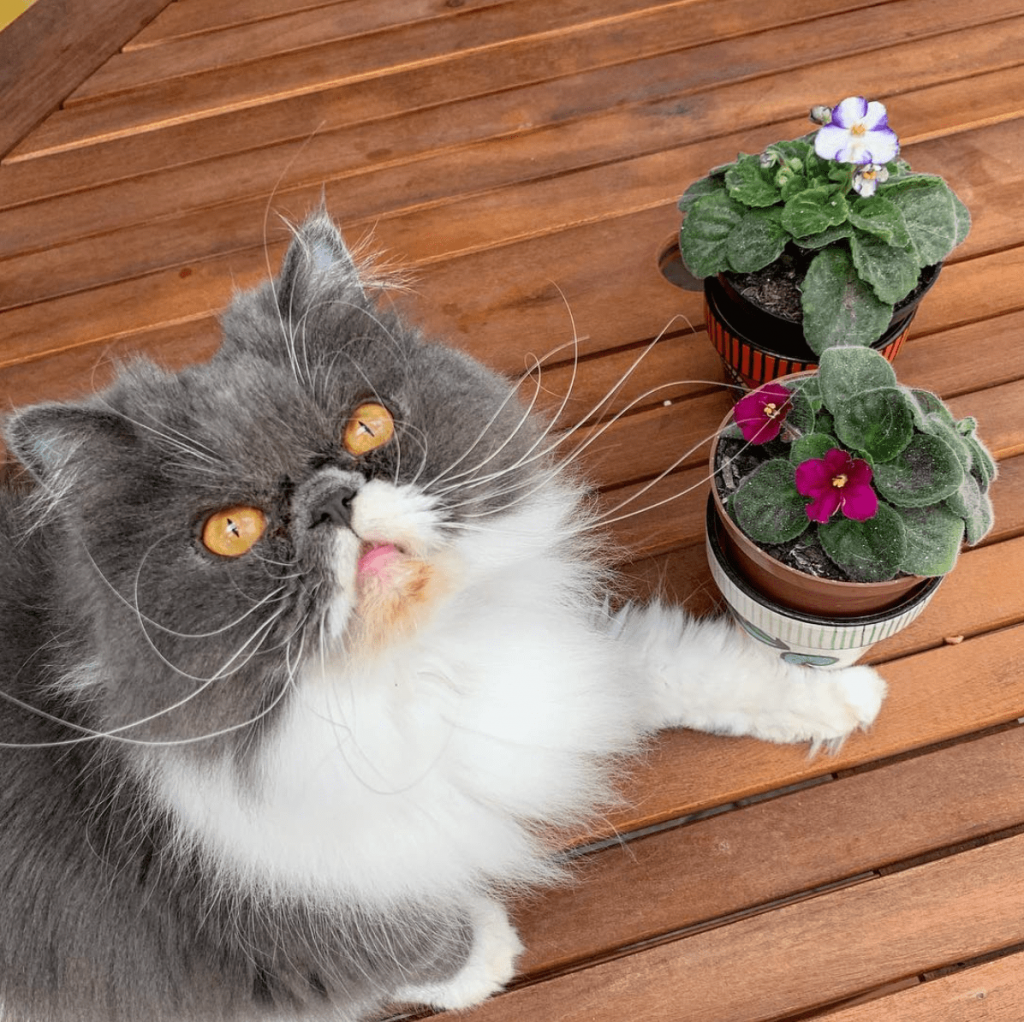 Arcadio Abad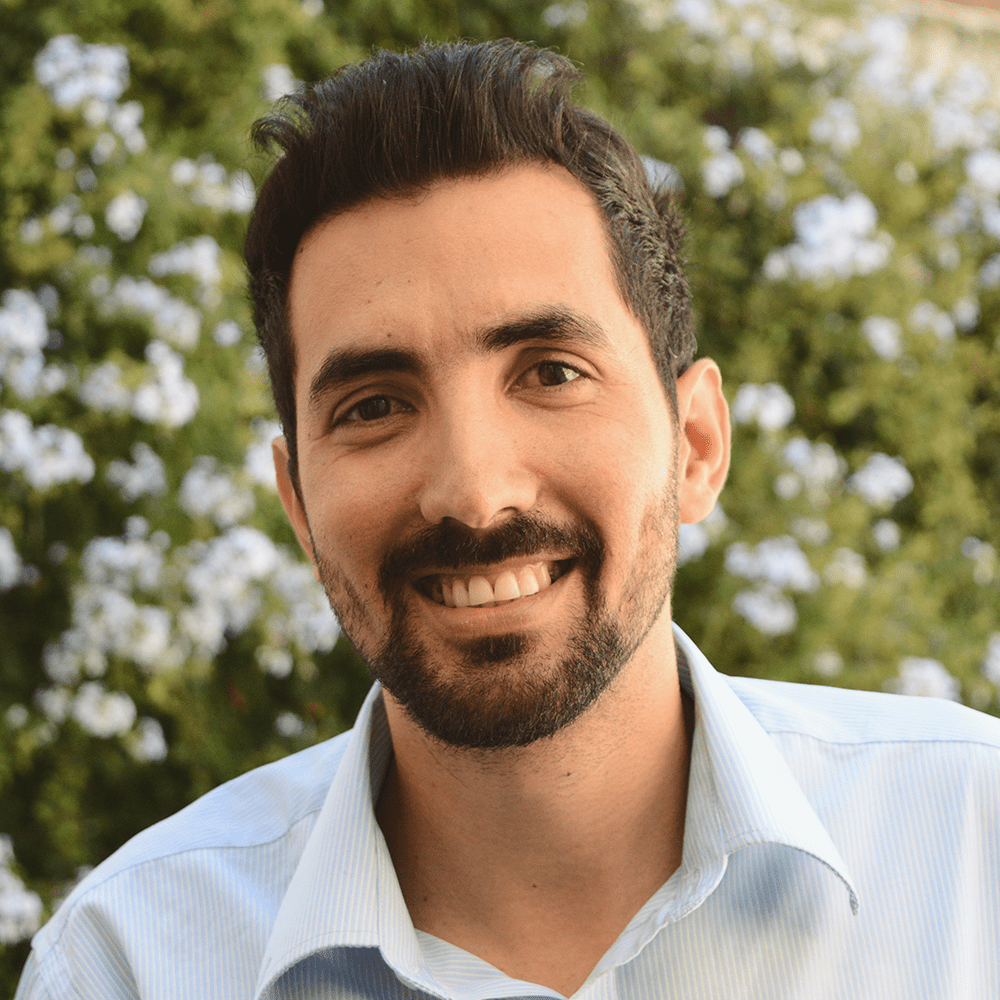 Arcadio received his degree in Computer Science Engineering in 2008 and a hold a Masters Degree in Computer Science applied to environmental management, which he would love to become further involved in the latter. Since graduating, he has spent time teaching (7 years as a university professor) and testing. In 2015, he found in Abstracta the opportunity to unite these two passions by becoming an evangelist of Abstracta's proprietary testing tool, GXtest, leading courses and demos and facilitating several companies' adoption thereof. Since 2018, he has been tasked with leading the entire testing process (functional, usability, automated) for the British Hospital in Uruguay, facilitating its agile transformation by implementing the SCRUM methodology. A man with many other passions, he also is an avid poet and craftsman who loves to spend time with his wife and his Lady (the best cocker spaniel in the world).
Pía Tobar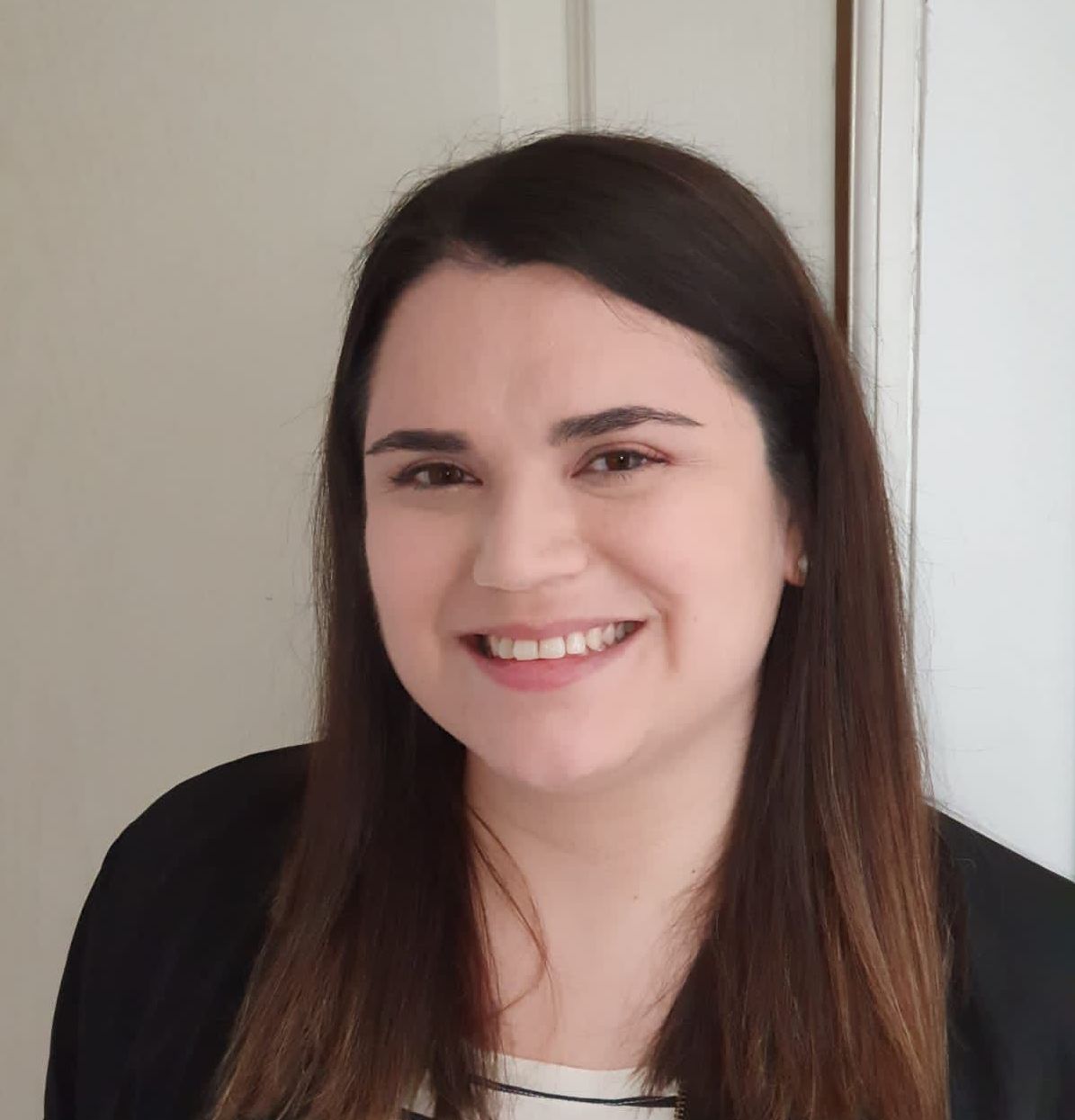 Pía is a graduate of Computational Programming Analyst at Duoc UC and Computer Engineering from Andrés Bello University. She has more than 7 years of experience in the IT area and more than 4 years of experience in Software Testing, especially in Functional Testing. She has been part of Abstracta since 2019, where she has learned about accessibility, usability and testing in mobile applications.
Pía likes to teach and share her knowledge in Software Testing. She participated in the Hub Testing Program of Abstracta and Fundación Emplea. In her free time she loves spending time with her family, watching movies and series and cooking, especially everything related to pastry. She is considered a Doglover and a travel lover.
Leila Pereira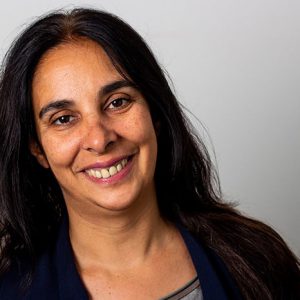 Leila has a degree in Systems, PMP and works as a quality engineer, performing tasks as a consultant and in test automation. She has worked in several client-oriented roles, leading teams and providing training. She has experience in both agile methodologies and in traditional software development cycles.
She loves to travel, mostly to places with history, and she always has a good book to read.
Lisandra Armas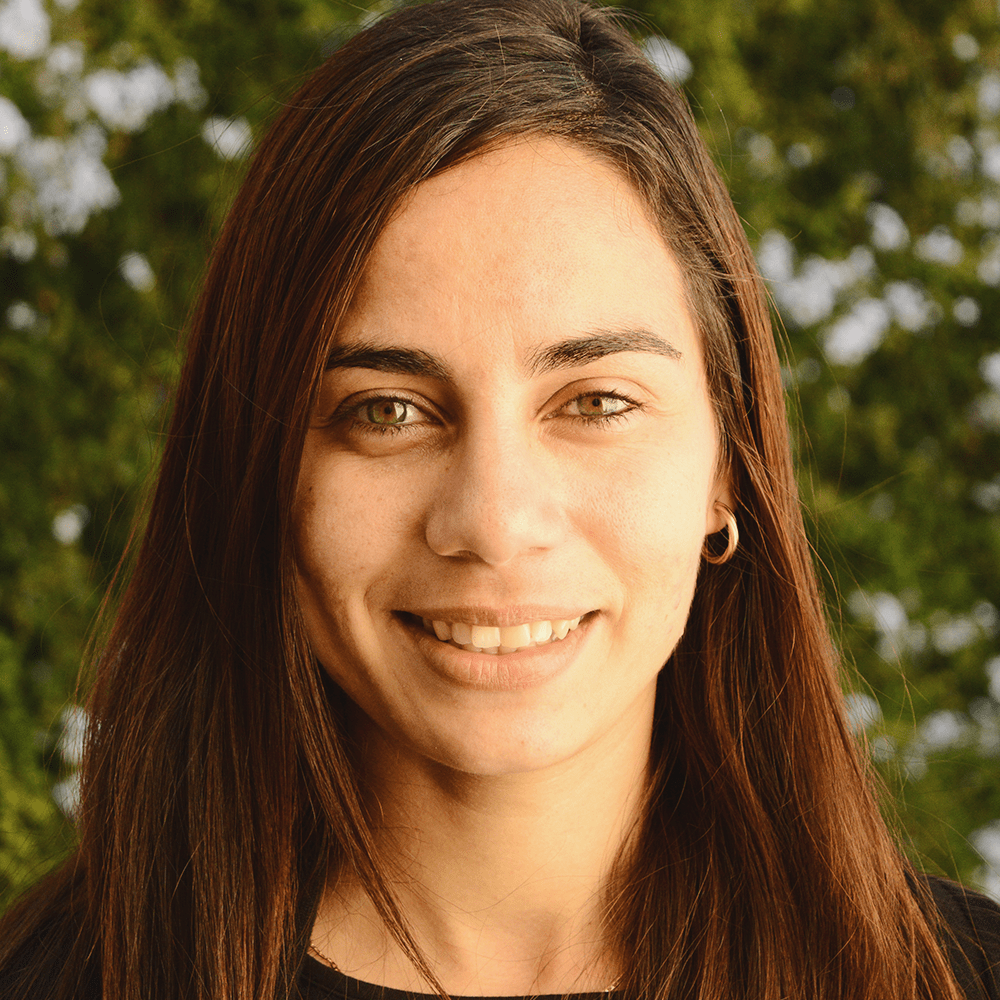 Lisandra graduated as a software engineer from the University of Computer Science in Cuba in 2011 and began taking her first steps into the world of testing at the National Center for Software Quality.
Since 2015, she's been working at Abstracta, managing several projects and clients. In these last three years, she has specialized in the areas of mobile UX, usability and accessibility, areas with which she feels very identified and that makes her more and more passionate about the work she does.
In addition, she's a collaborator in the Nahual Project, a co-organizer of the Abstracta Tech Talks neetup group and a software testing professor at the Catholic University of Uruguay. Lately, she has been presenting in conferences and meetups all over Latin America about the importance of accessibility testing and best practices.
She loves to travel, eat rice with her bananas and, she always gives two kisses on the cheek when greeting you, instead of just one like her Uruguayans colleagues would.
Luis Martínez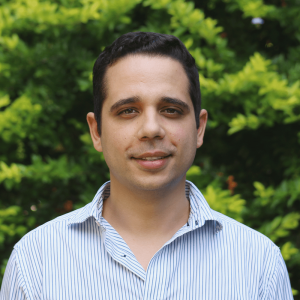 Luis is a full-stack developer and tester with more than three years of experience under his belt from Salto, Uruguay. For the past two years, he's been dedicated to testing by automating test cases and developing testing tools. Luis has experience in continuous integration using tools such as Jenkins and Travis, and has also participated in performance testing projects using JMeter and BlazeMeter.
Luis is a full-stack developer and tester with more than three years of experience under his belt from Salto, Uruguay. For the past two years, he's been dedicated to testing by automating test cases and developing testing tools. Luis has experience in continuous integration using tools such as Jenkins and Travis, and has also participated in performance testing projects using JMeter and BlazeMeter.
He likes to watch TV series, get together with friends and spend time with his family.
Mariela Cepero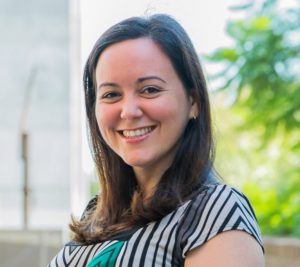 Mariela is passionate about testing and software quality. She earned a degree in Computer Science Engineering in 2007 and has worked as a functional analyst, tester and project leader, knowing how to easily adapt to different teams and projects.
She's been working in Abstracta for four years now, involved in consulting, process implementation, and functional testing projects for banks and government institutions. She loves chocolate, laughing, dancing and spending time with friends.
Matias Fornara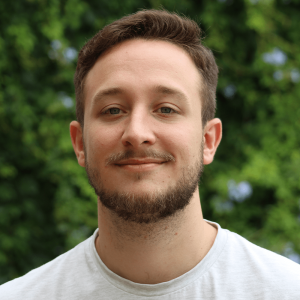 Matias is a native of a small town in coastal Uruguay named Juan Lacaze, a fan of the Uruguayan soccer team, Peñarol, and is a Senior Technician in IT. He has more than six years of experience in tech, working at Abstracta since 2017, with experience in development, automation, performance testing and Scrum.
Matias has also worked as a functional test automation instructor at the BIOS institute in Uruguay.
In his spare time, he enjoys playing sports, particularly swimming and soccer, as well as listening to music and playing his guitar.
Nicolas Rosado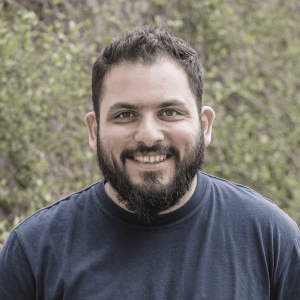 "Nico" has more than five years of experience in software testing, with most of his experience being in functional testing. He loves working with agile methodologies, is a certified Scrum Master and former instructor of the software tester course for Abstracta Academy.
He enjoys watching TV series and live music, cheering for his favorite soccer team and spending free time with his friends and family.
He lived in Atlanta, Georgia during his high school years where he loved to play football.
Pilar Albacete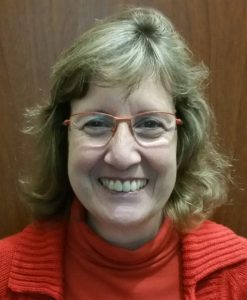 Pilar is a person who is very dedicated to quality and testing. She has a degree in Information Systems Analysis from the ORT University in Uruguay. She's been working on testing projects since 2005 with a focus mainly on functional testing. She's also a certified Scrum Master. In addition, she's a CPA with extensive experience in and knowledge of accounting systems, administration and finance.
Pilar loves teaching and had a very nice experience with the Nahual Project and the +50 Program organized by Pyxis and Inefop which aims to help older professionals develop their skills and career growth in tech.
She loves to dance salsa, merengue and tango and enjoys singing (When her husband doesn't take the mic away from her, that is!).
Sebastián Lorenzo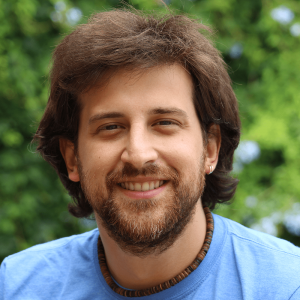 "Seba" is a fan of the soccer team, River Plate, a happy owner of a dog named Pacha and a computer engineer from UdelaR, with over six years of experience working in Abstracta, mainly in the area of performance engineering. In recent years, he's participated in various performance engineering projects, from system monitoring to the development of tools for testing and the diagnosis of problems.
For the past three years, Seba has been instructing at the University of the Republic in Uruguay where he tutors in the field of business geographic information systems. When he's not working, he likes to spend time with family and friends, read and play sports (recently, he's been into taekwondo and swimming).
Verónica Gamarra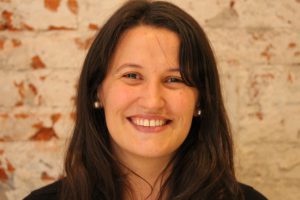 Since 2012, "Vero" has participated in development and testing projects. She takes on functional testing with a technical approach and looks for ways to improve the user experience. She has worked to define testing processes in projects in Uruguay and for companies in the US, working with agile methodologies. She's very decisive, dynamic and proactive, with important skills in Scrum.
Zuleira Figueredo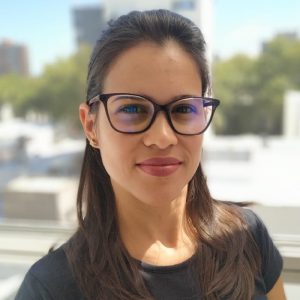 Hailing from Cuba, Zuleira received a degree in Computer Science Engineering in 2015, and has been working as a functional analyst and tester. Since immigrating to Uruguay, she's specialized further in the area of testing while maintaining a focus on functional testing for Chilean and Argentine clients. In 2019, she joined Abstracta where she has since grown her experience in testing services, exploratory tests, accessibility and UX. She loves to dance, drink coffee, read about stories based on real events as well as watch movies or documentaries. She loves dogs and other animals, even if she's afraid of them!
Now that you know a little more about our leaders, we invite you to get in touch with Abstracta if you have any questions for them about software quality, from performance engineering to accessibility testing! We're always happy to chat!
---
Recommended for You
How to Choose a Software Testing Company
Best Software Testing Conferences 2020 – North America and Europe

Tags In
Related Posts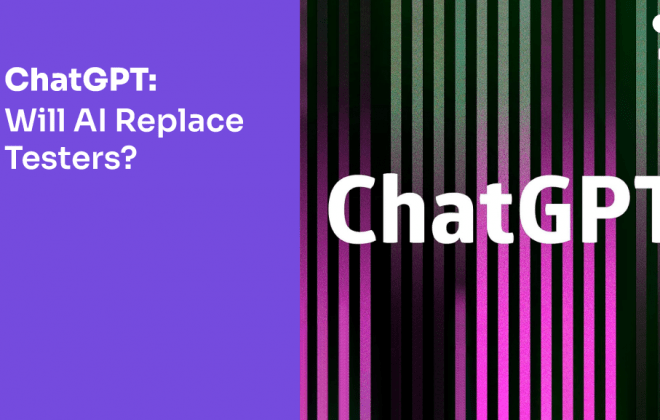 ChatGPT: Will AI Replace Testers?
Only a few weeks have passed since the platform went live, but it is already revolutionizing the way many people work. The purpose of this article is to explore the impact of this issue on software testing. We will examine a few ChatGPT possible uses…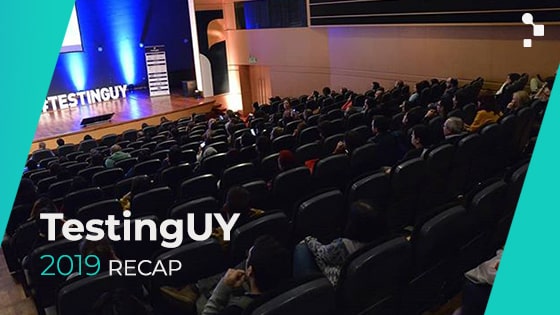 TestingUY 2019 Recap: Bigger, Better, and All About Agile
What we took away from the Uruguayan testing conference we proudly sponsor each year This May, Montevideo hosted what felt like a party for testing in Latin America. In this sixth edition of TestingUy, the two day event gathered some 600 people from many parts of…
Search
Categories
Read the Ultimate Guide to Continuous Testing