Which top testing conferences can you still participate in this year?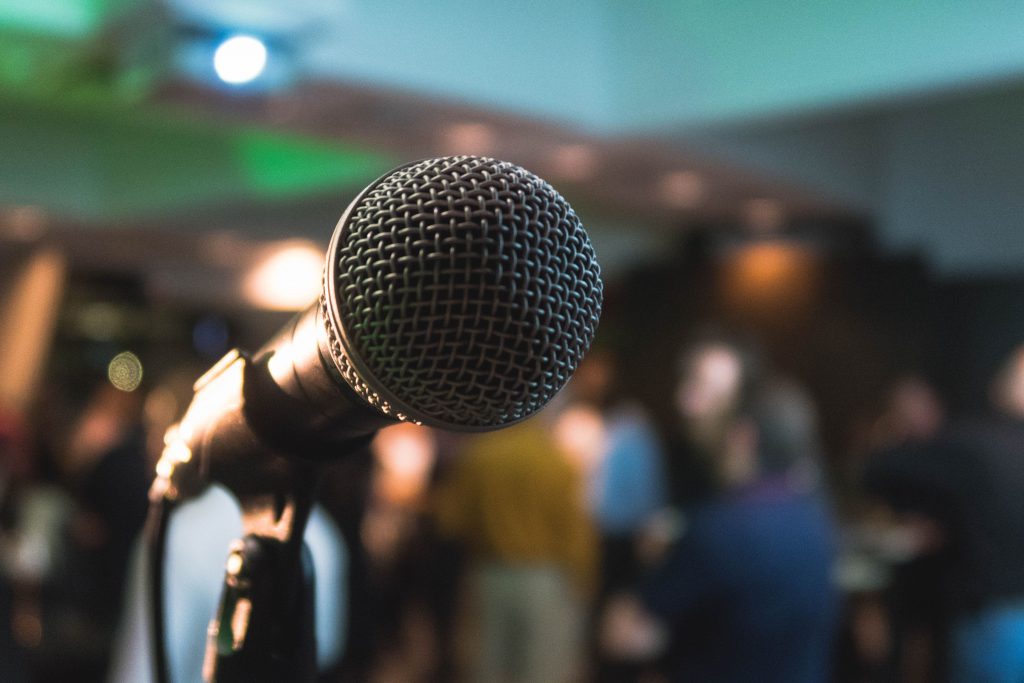 Given the current pandemic due to the novel coronavirus, the events industry is one of the worst impacted, as governments around the world are advising citizens to adhere to social distancing measures, rendering face to face events impractical or impossible.
As we are entering April, it does not seem like event cancellations and postponements are going to slow down any time soon with over 1 billion people asked to stay at home.
We published this list of best software testing conferences back in December, so we thought it might be more useful to update it with events starting from spring through the end of the year, with the current status of each.
While you may have been planning to attend one of these conferences and find it's cancelled or postponed, there are still others that are going virtual (and even free) that you could attend instead!
JULY UPDATE: With so many new events being added weekly by new organizers, the best place to get info is at testingconferences.org, which Chris Kenst has done an amazing job, putting in lots of effort to build for the community!
SauceCon: Going Virtual and Free
New Date: May 12, 2020 | Location: Austin, TX
SauceLabs will be returning this year to Austin (hopefully, keepin' it weird!) for its annual conference. SauceCon is a three-day event dedicated to the importance of continuous testing in accelerating digital excellence through Agile and DevOps adoption. If you join this year's conference, you'll be surrounded by 500+ attendees from whom you can learn about real-world continuous testing experiences, cutting edge developments and best practices when it comes to continuous testing, automated testing in CI/CD pipelines, DevOps and more. This year's featured speakers include the VP of Customer Experience Engineering at Walmart Labs, Angie Jones of Test Automation Academy, Ministry of Testing's Richard Bradshaw, and more.
Attendees will learn about best practices regarding how to validate functionality, visual consistency, and performance across web and native mobile applications using Selenium, Appium and other open source test automation tools, hear first-hand experience from developers and quality engineers who have implemented continuous testing processes, and network with industry visionaries who are leading the charge to deliver flawless applications, faster.
SauceCon Coronavirus Update
In these uncertain times, Sauce Labs remains committed to connecting with our community and helping teams across the world test better, together. SauceCon Online, a multi-track virtual conference, will bring together the global testing community to learn from each other and explore best practices for ensuring digital confidence.
Visit the event website here.
SmartBear Connect Conference: Going Virtual and Free
April 27-28, 2020
If you use any of the testing tools by SmartBear, a company that delivers tools for application performance monitoring, software development, software testing, API testing and API management, then this is the conference for you!
You'll hear from a combination of software testing industry experts, leaders, founders, and trainers of SmartBear products, practitioners and more! The event will combine SmartBear product training and news, best practices, practical advice, and insight into SmartBear and our strategic direction. This list will be updated as we confirm speakers — watch this space! Some of the speakers in the lineup thus far include Matt Wynne, co-founder of Cucumber, and Stacy Kirk, the CEO and founder of QualityWorks Consulting Group.
SmartBear Connect Coronavirus Update
"In light of travel restrictions, and the need to value health and safety above all else due to the COVID-19 corona-virus situation, SmartBear Connect 2020 is going virtual! We're turning it into a completely free online, live-streamed and interactive event. The training, the sessions, and the speakers you're looking forward to on the agenda will be livestreamed April 27th-28th, along with the ability to interact, chat, provide feedback, and more."
Visit the event website here.
Tricentis Accelerate: Going Virtual and Free
April 29-30, 2020
A leading vendor in the continuous testing space, Tricentis' annual conference is headed to the California Bay Area this spring, combining two days, 80 sessions and workshops, trainings and certification courses, networking opportunities and more all in one place. Attend if you'd like to learn more about the future of automation for the enterprise, "testing transformation" case studies, and to get a first look at the industry's latest continuous testing innovations.
Tricentis Accelerate Coronavirus Update
"Accelerate San Francisco is now being delivered as a free, online event. This one-day, online experience will deliver a full program of inspiration and enablement direct to you. Tune in to hear the latest from top thinkers in the industry, our most innovative customers, partners, and Tricentis leaders.
Because the health and safety of our customers, partners and employees is our highest priority, we have reformatted Accelerate San Francisco 2020 as a virtual event that you can attend from anywhere. The lineup and more details about the online experience will be announced soon."
Visit the event website here.
TechWell STAR EAST: Going Virtual
May 3-8, 2020
The STAR conferences by TechWell are some of the longest-running and most respected conferences on software testing and quality assurance. The week-long event features over 100 learning and networking opportunities and covers a wide variety of some of the most in-demand topics and testing innovations.
What brings testing professionals back each year are TechWell's full and half-day tutorials which are consistently the most popular and highly rated part of the conference. This year's tutorials will allow attendees to take a deeper dive into a specific topics such as: critical thinking for software testers, test strategies for the modern testing world, shifting testing to embrace customer experience, testing in Agile, and more.
STAREAST Coronavirus Update
"In light of recent events, TechWell has morphed the popular STAREAST conference into a fully virtual experience this year! From the comfort of your own digital device, you will have access to all of the same great content and experts you have come to expect from a STAR conference. STAREAST Virtual+ will be streaming over 90+ talks—including 5 keynotes, 35 tutorials, and 42+ sessions all in an engaging and interactive premium virtual atmosphere. Plus, with 3 packages to choose from and a variety of exciting add-on options (such as a live virtual training class), you can select the conference package that fits your needs and your budget!"
Visit the event website here.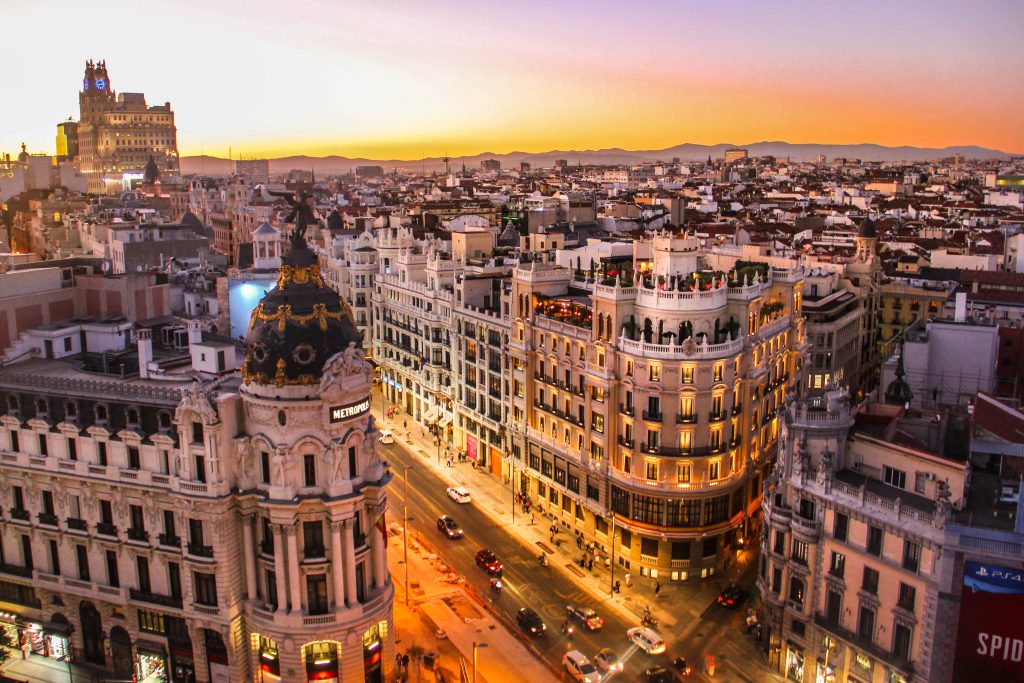 ExpoQA Madrid: Postponed to 2021
June 15-17, 2020 | Madrid, Spain
Expo:QA is the international meeting point for software testing and quality engineering professionals in Spain and Europe. Expo:QA'20 will run a day of hands-on workshops on the 15th of June and 2 days of talks with 5 tracks of professional presentations and master classes (16th and 17th of June). Three full days all dedicated to software testing and quality engineering!
Attend in order to hear from over 40 professionals who will give talks based on their real experiences from the field of software testing. There will also be 90 minute hands-on master classes that go into detail on particular areas of software testing, using demonstrations and practical examples. And lastly, there will be full-day and half-day workshops in classrooms that teach you about the latest topics on software testing and quality engineering.
ExpoQA Madrid Coronavirus Update
According to its website, the conference has been postponed until 2021, with the same programming and early bird tickets are available until March 2021.
Visit the event website here.
Nordic Testing Days: Postponed to 2021
June 3-5, 2020 | Tallinn, Estonia
Fancy visiting Estonia in the summertime, anyone? A volunteer-led event, Nordic Testing Days has long been welcoming to all testers, and in recent years, it has opened up to also attract programmers, UX specialists, project managers, and more across all levels of experience. Don't miss this year's edition for inspiring and educational talks ranging from leadership to security testing, accessibility testing, test automation, and more.
Nordic Testing Days Coronavirus Update
"Estonian government has initiated a nationwide ban for any international events going forward. Some speakers are not able to attend as well, making a digital conference impossible. As further countries continue to be locked down then we have no choice but to postpone the event to June 2-4 2021.
The 2020 tickets will be valid for 2021. If you wish to send a substitute, it will be possible. Please contact Nordic Testing Days registration for any other enquiries.
We're really sorry that we're not able to welcome you to Tallinn this year, but tough times require tough measures! Stay strong and healthy!"
Visit the event website here.
Agile Testing Days USA: Postponed to 2021
June 21-25, 2020 | Chicago, Il
Agile Testing Days USA is a perfect event for software engineers and testing professionals. The conference provides a fun platform to connect and network in the Agile community. Attendees will listen to Agile enthusiasts about their experiences, dive into the Agile world with expert speakers, and equip their team with new methods and a mindset to take projects to a new level! This year's keynote speakers include Derk Jan de Grood, Elisabeth Hendrickson, Angie Jones and more.
Some of the key topics include test automation and integration, exploratory testing, mob programming, Scrum excellence, UX/Interaction design, CD, Agile management and more!
ATD USA Coronavirus Update
Unfortunately, the conference has been postponed until next year, but they are offering something new to members:
"As everyone else, the Agile Testing Days are highly impacted by the current situation. Especially in these hard times we want to stay close to our community and think forward.
Our community is what we are the proudest of. We want to reward and thank our most loyal attendees by launching our LIFE LONG AgileTD Premium Discount Membership! You can now become Platinum or Diamond Member and save up to 70% on every AgileTD Conference ticket price for your entire life!"
Visit the event website here.
CAST: Postponed to 2021
August 3-6, 2020 | Austin, TX
Another software testing conference happening this year in Austin, CAST 2020's theme is "Good Practices, in Context."
Hosted by the Association for Software Testing, what makes this conference different is that it's a conference by testers, for testers and it's reasonably priced, boasting a high ROI. Also, each scheduled session is split into two parts: the first is the presentation by a speaker, and the second part is a facilitated "open season" which allows attendees to question, discuss, and test the presentation. Attend CAST if you're a software tester, practitioner, manager, scholar, student, or developer.
CAST Coronavirus Update
"We are writing with sad, but hopefully not surprising, news.
After carefully monitoring the situation with COVID-19 and our options moving forward, it is clear to us that going forward with CAST 2020 is not a reasonable option.
We have looked at all different models we can think of – smaller physical conference, moving to later in 2020, doing a hybrid model, doing it all online. What we have agreed on is that none of those options will be good enough for our own expectations of a CAST conference. The unique experience CAST has proved to deliver requires in-person interaction. We do not believe we can transfer that value to any other format. And we will not compromise on that.
All ticket holders will be offered a full refund.
We will hold an annual member meeting and run our board elections in another format, around the time CAST 2020 would have happened. More on this soon.
Our intention is to move the theme and program for 2020 to 2021: same Program Chairs, maybe the same location, and hopefully, almost the same program.
We are looking at what sorts of virtual events we would like to hold this year. We are looking into interesting webinars, paid online training, social events and maybe smaller peer-to-peer conferences online. We invite your ideas – we can provide the software and marketing assistance if we have good ideas to develop.
We are sorry for the bad news about CAST. We will continue to look for ways to share your ideas with the community. We will rise again."
Visit the event website here.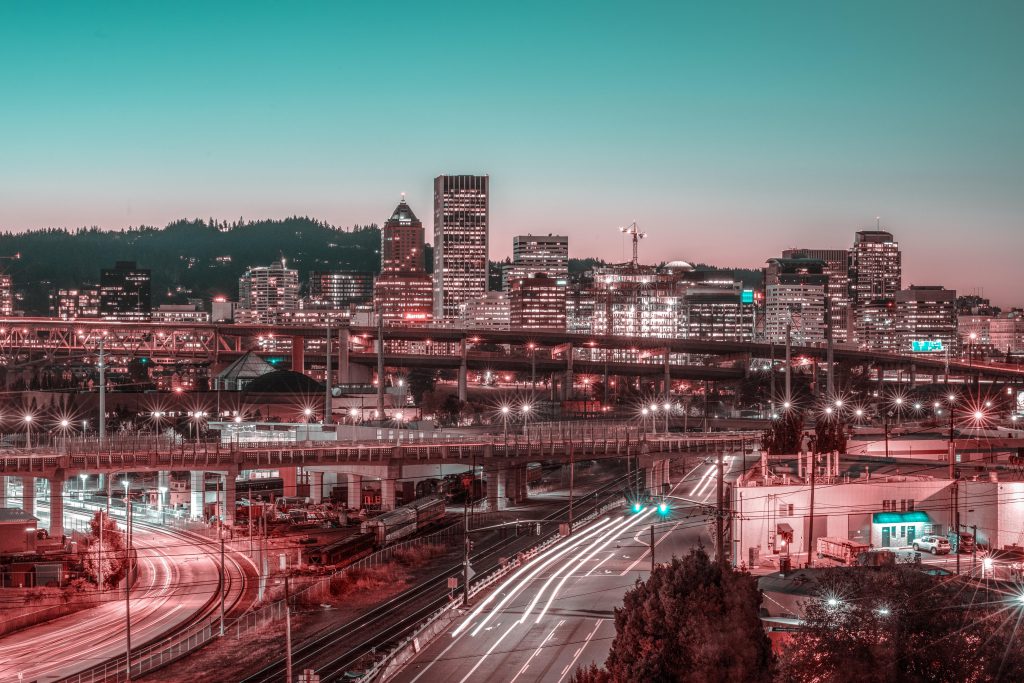 Pacific Northwest Software Quality Conference: TBD
October 12-14, 2020 | Portland, Oregon
One of the longest running conferences in testing (entering its 37th year), the PNSQC 2020 program will explore the future of software and how it affects the quality of projects and organizations. This year's theme is Vision: Quality Looking Forward.
Some of the discussions that you'll find at the conference this year include what does risk look like moving forward, what is meaningful to measure, how can a Quality organization or methodology position itself to add even greater value, and more. Join these discussions to be introduced to new perspectives on how to plan and be ready for the future of software quality.
PNSQC Coronavirus Update
As this event is not until October, there is a probable chance that it will go on as planned, but stay tuned!
Visit the event website here.
TechWell STAR WEST: TBD
September 29th – October 4th | Anaheim, California
Any Disney lovers? This fall, STARWEST is set in the Disneyland® Hotel in Anaheim, California, perfect for advancing your career in testing as well as having an excuse to check out the new land, Star Wars, Galaxy's Edge! Like STAREAST, STARWEST is one of the longest-running and most respected conferences on software testing and quality assurance. The event week features over 100 learning and networking opportunities and covers a wide variety of some of the most in-demand topics and innovations from testing in DevOps to AI/machine learning for testing, test leadership, and more!
STAR WEST Coronavirus Update
Unlike STAR EAST, its sister conference seems to plan to proceed as scheduled.
Visit the event website here.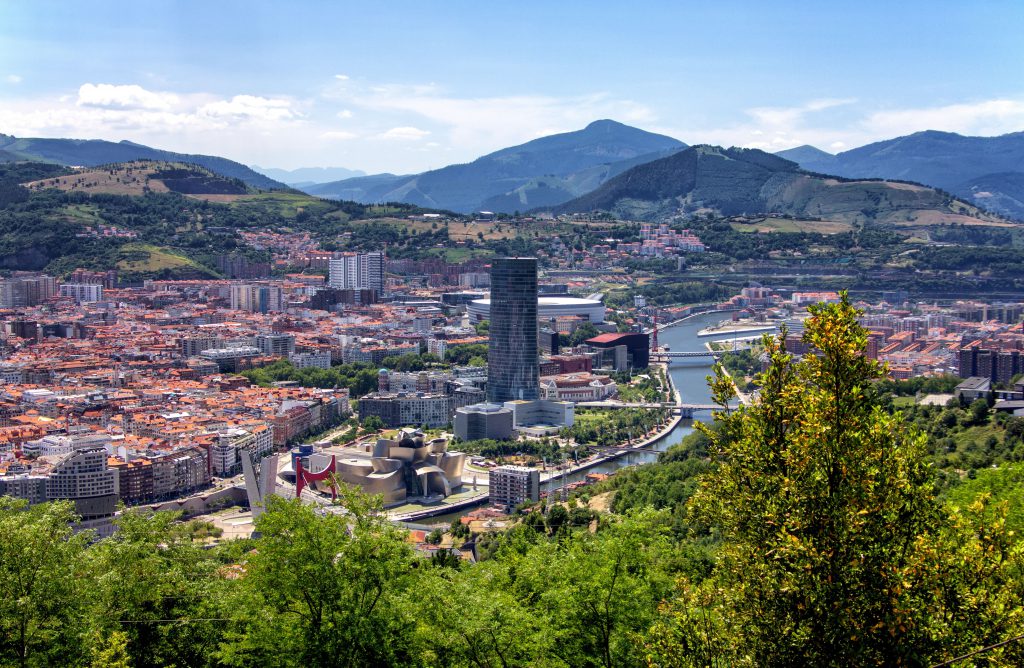 QA&Test Embedded Systems: Going Virtual
October 28th – October 30th | Bilbao, Spain
Hosted annually in Bilbao, Spain, since 2001, QA&TEST Embedded seeks methods, techniques and tools that help engineers develop and test complex embedded systems efficiently and effectively. This event brings together professionals and international experts from different sectors such as rail, aeronautics, medicine, electronic devices, banking, insurance or telecommunications. Directors, project managers, program directors, as well as all kinds of professionals from the world of testing who work in the field of software quality and testing can benefit from the extraordinary opportunity for training and networking that both conferences involve.
QA&TEST Coronavirus Update
"This year, due to the current situation around COVID-19, QA&TEST Will be celebrated as a fully virtual event to guarantee the health and safety of all our attendees and speakers.
We are working to design a virtual conference full of networking and learning, the two key pillars upon which QATEST is built every year."
Visit the event website here.
__
We hope that you find this list of events useful! This year, we're looking forward to getting to know more of these events.
Will you be attending any of these conferences?
---
Recommended for You
TestingUY 2019 Recap: Bigger, Better, and All About Agile
Our Top 10 Software Testing Blog Posts in 2019
Related Posts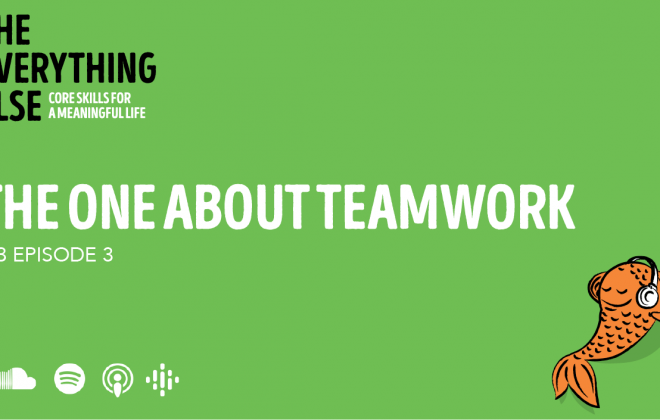 The Everything Else | The One About Teamwork
Working with others is no easy task. Sometimes the magic flows (insert team cliches here) but there are (many) times when you're working in teams, and the teamwork is just not there. In this episode, Vera and Mer unpack the complexity of teamwork, what we need to be aware…
Hot

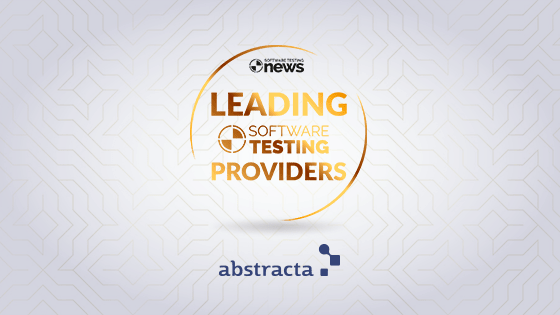 Get to Know the Top Software Testing Companies for 2020-2021
Abstracta named a leading software testing provider by TEST Magazine, 2nd year in a row We're extremely proud to be recognized by TEST Magazine as a leading software testing company! As a pure-play, independent provider with offices in Europe and North and South America, we…
Search
Categories
Read the Ultimate Guide to Continuous Testing