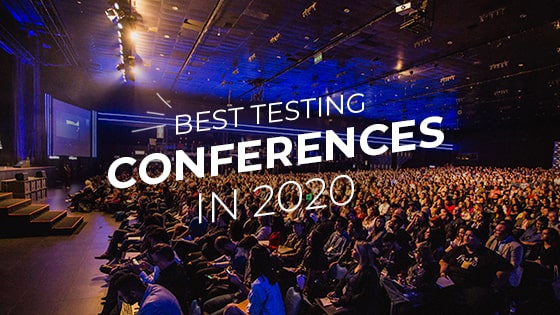 Best Software Testing Conferences for 2020 – North America & Europe
Mark your calendar and try to attend at least one of these testing events for software quality professionals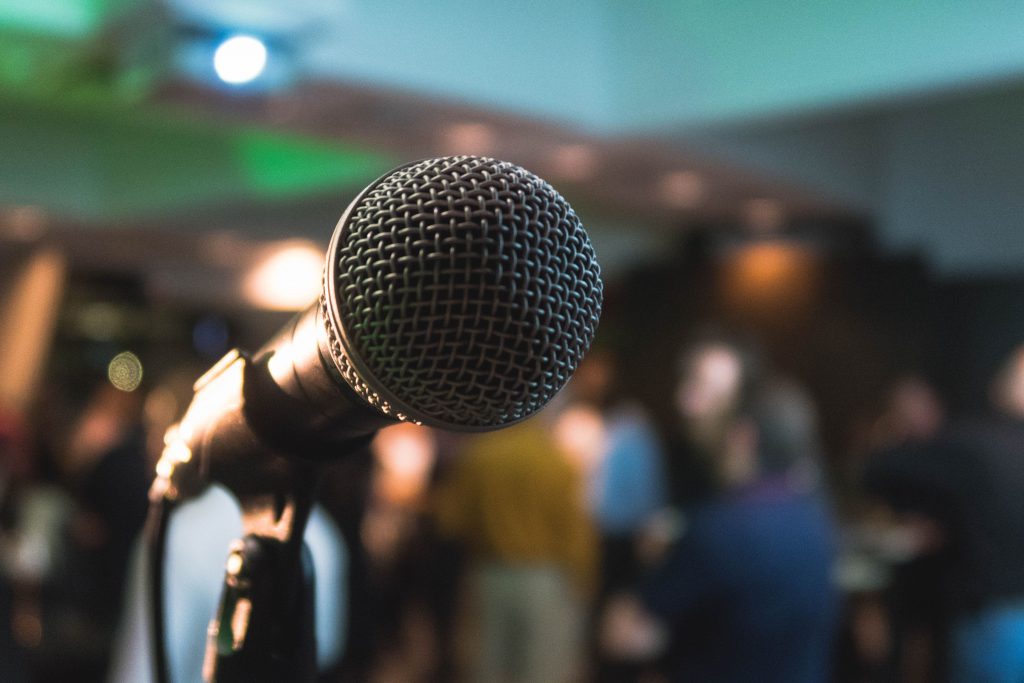 Automation Guild
February 3-5, 2020 | Online
Created by Joe Colantonio, a well-known blogger and podcaster in the testing community, Automation Guild is an upcoming online conference that brings together some of the best speakers in the world to share the knowledge you need to stay ahead of the curve. If you're on a tight budget, this is a great opportunity to keep learning without dishing out money on flights and hotels, as it only costs $197 and you get lifetime viewing access of every talk. The event also offers support prior, during and after the conference through its private Slack channel! 
Some of this year's speakers include Jim Hazen, Angie Jones, Paul Grizzaffi and more. 
Visit the event website here.
European Testing Conference
February 6-7, 2020 | Amsterdam, Netherlands
As its website says, "We're tired of conferences that feel more like sales pitches than practitioners sharing the craft. Come. Learn. Do. Test. Teach." The European Testing Conference is a fantastic event for testers of all experience levels and for those who like to learn in a variety of different ways. The 2020 edition will comprise 4 keynotes, 5 workshops to choose from, 12 demo talks, and many collaborative sessions such as speed meet and lean coffee.
Visit the event website here.
Swiss Testing Day
March 18, 2020 | Zürich, Switzerland
With sessions in both English and German, Swiss Testing Day has drawn in 800 visitors in its previous editions and focuses on practical approaches to software testing with many speakers coming from the industry. In its agenda, you can find topics like "Crowd testing for online and mobile banking", "What does it take to become a complete tester?", "Lost in translation: Testers to the Rescue!", "Testing in the Pipe: Shift Left & Test Automation", "Build-in Quality!? – SAFe® Testing for Finnova-Express" and more.
This year, with the purchase of a ticket for Swiss Testing Day, you also have free entrance to the parallel conference, DevOps Fusion, so it's a two for one!
Visit the event website here.
TestBash Brighton 2020
March 26-27, 2020 | Brighton, England
Ministry of Testing's TestBash is one of the most inclusive, community-driven events for testers who are looking to meet and learn from other testers. Something that makes TestBash so unique is its strict code of conduct which is oriented towards respect, kindness, and inclusion. There are no sponsored talks, a scholarship program, and even childcare available in order to remove as many barriers for attendees as possible.
TestBash Brighton 2020 is set to be the biggest TestBash conference to date with a jam-packed five days. The week will open with three 3-day courses by Richard Bradshaw and Mark Winteringham, Janet Gregory, Dan Ashby and Karo Stoltzenburg. Following that, there will be 10 half-day workshops and a full-day [email protected] workshop. Concluding the week is the single track conference day, TestBash, where there will be 10 thought-provoking talks and a new Community Space.
Visit the event website here and also check out TestBash Detroit and TestBash Netherlands.
STPCon Spring
March 30 – April 2nd, 2020 | San Diego, CA
Taking place on Coronado Island in sunny San Diego, STPCon offers more than 40 sessions covering areas such as Agile testing, performance testing, test automation, AI, machine learning, mobile application testing, and test team leadership and management. Whether you're a single engineer or work in a large, international test team, there is something for everyone to learn. Attending this conference will help you meet your professional career goals and give you the opportunity to improve your software testing techniques; find the latest tools; discover emerging trends; develop new or improve existing processes; network and gather with other high-level professionals. The conference also includes two days of four hour workshops for in-depth learning.
Visit the event website here.
TechWell Epic Experience
April 19-23, 2020 | San Diego, CA
If you stay long enough in San Diego after STPCon, you could also catch TechWell Epic Experience, the ultimate pairing of Agile testing and automation in one week. The EPIC conference focuses on practical applications of the knowledge and skills that you and your teams need in an Agile world. EPIC training, tutorials, workshops, and sessions will be interactive, filled with experiential learning and storytelling. If you attend, you'll be able to get the tools and methods you need to embed Agile thinking and practices successfully into your work, team, and company.
In addition to the talks, be engaged by fun games, social events, and networking that help everyone become part of the vibrant community of Agile learners and experts. The event also features pre-conference training classes, and expo of agile testing and automation providers and more. 
Visit the event website here.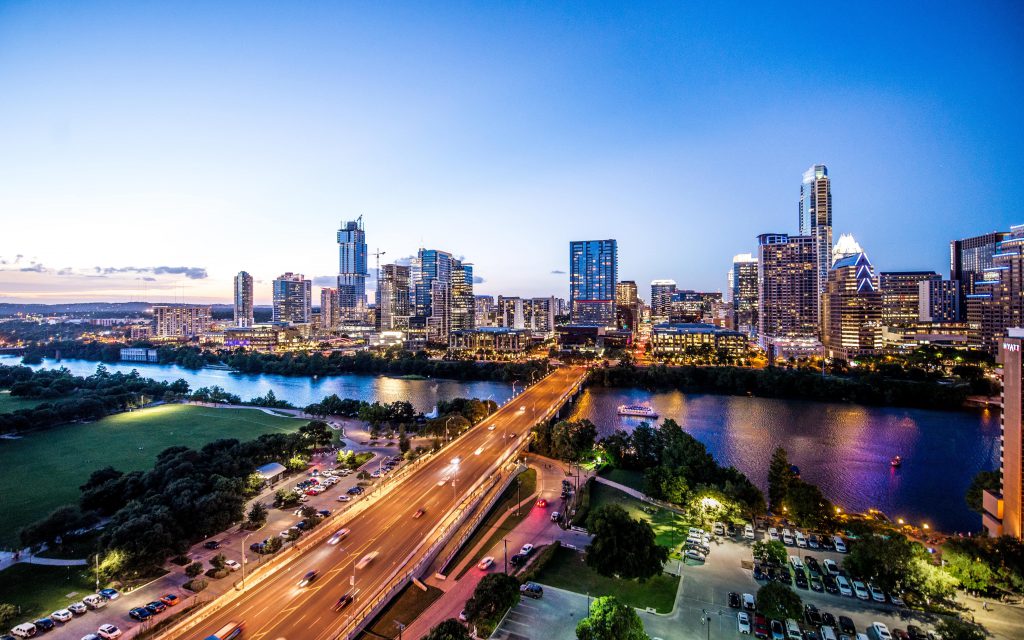 SauceCon
April 27-29, 2020 | Austin, TX
SauceLabs will be returning this year to Austin (hopefully, keepin' it weird!) for its annual conference. SauceCon is a three-day event dedicated to the importance of continuous testing in accelerating digital excellence through Agile and DevOps adoption. If you join this year's conference, you'll be surrounded by 500+ attendees from whom you can learn about real-world continuous testing experiences, cutting edge developments and best practices when it comes to continuous testing, automated testing in CI/CD pipelines, DevOps and more. This year's featured speakers include the VP of Customer Experience Engineering at Walmart Labs, Angie Jones of Test Automation Academy, Ministry of Testing's Richard Bradshaw, and more. 
Attendees will learn about best practices regarding how to validate functionality, visual consistency, and performance across web and native mobile applications using Selenium, Appium and other open source test automation tools, hear first-hand experience from developers and quality engineers who have implemented continuous testing processes, and network with industry visionaries who are leading the charge to deliver flawless applications, faster.
Visit the event website here. 
SmartBear Connect Conference
April 27-28, 2020 | Boston, MA
If you use any of the testing tools by SmartBear, a company that delivers tools for application performance monitoring, software development, software testing, API testing and API management, then this is the conference for you!
You'll hear from a combination of software testing industry experts, leaders, founders, and trainers of SmartBear products, practitioners and more! The event will combine SmartBear product training and news, best practices, practical advice, and insight into SmartBear and our strategic direction. This list will be updated as we confirm speakers — watch this space! Some of the speakers in the lineup thus far include Matt Wynne, co-founder of Cucumber, and Stacy Kirk, the CEO and founder of QualityWorks Consulting Group.
Visit the event website here. 
Tricentis Accelerate
April 29-30,  2020 | San Francisco, CA
A leading vendor in the continuous testing space, Tricentis' annual conference is headed to the California Bay Area this spring, combining two days, 80 sessions and workshops, trainings and certification courses, networking opportunities and more all in one place. Attend if you'd like to learn more about the future of automation for the enterprise, "testing transformation" case studies, and to get a first look at the industry's latest continuous testing innovations.
Visit the event website here.
TechWell STAR EAST
May 3-8, 2020 | Orlando, FL
The STAR conferences by TechWell are some of the longest-running and most respected conferences on software testing and quality assurance. The week-long event features over 100 learning and networking opportunities and covers a wide variety of some of the most in-demand topics and testing innovations.
What brings testing professionals back each year are TechWell's full and half-day tutorials which are consistently the most popular and highly rated part of the conference. This year's tutorials will allow attendees to take a deeper dive into a specific topics such as: critical thinking for software testers, test strategies for the modern testing world, shifting testing to embrace customer experience, testing in Agile, and more.
Visit the event website here.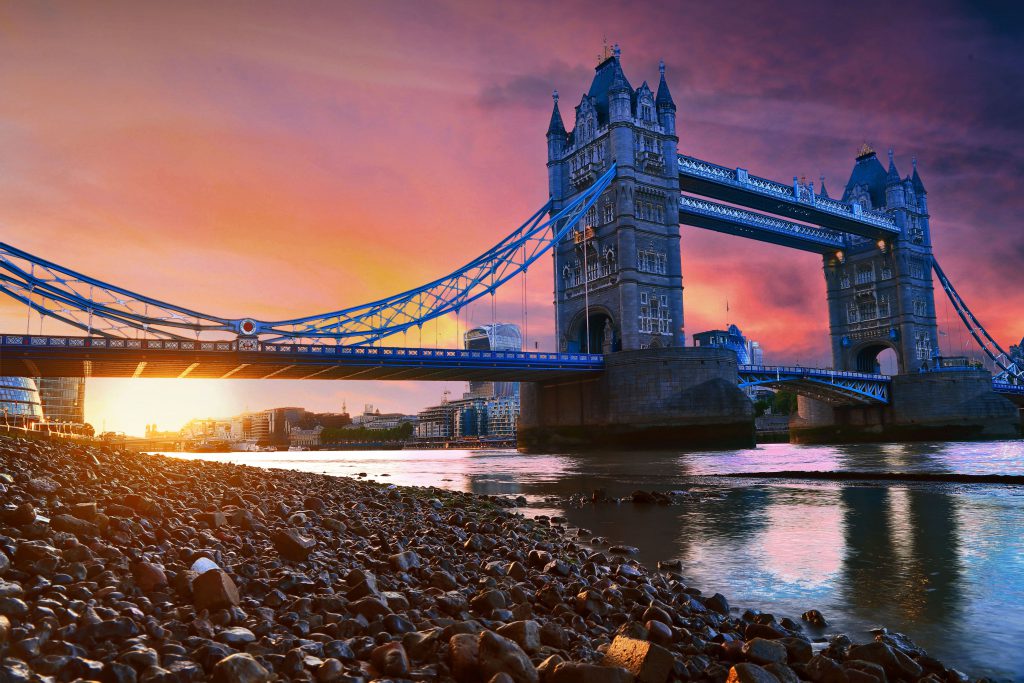 The National Software Testing Conference 2020
May 27-28, 2020 | London, England
One of the most important events in Europe for software quality professionals, this conference is produced for those that recognize the crucial importance of software testing within the software development lifecycle, such as C‑level IT executives, QA directors, heads of testing and test managers, senior engineers and test professionals. What makes this event special is that it's hosted by industry authority, TEST Magazine, and it's also when the winners of the European Software Testing Awards are announced.
If you're in the area or up for an award, make sure to attend so you don't miss the cutting-edge seminars, collaborative Q&A sessions, executive discussion forums, networking events, and more!
Visit the event website here.
ExpoQA Madrid
June 15-17, 2020 | Madrid, Spain
Expo:QA is the international meeting point for software testing and quality engineering professionals in Spain and Europe. Expo:QA'20 will run a day of hands-on workshops on the 15th of June and 2 days of talks with 5 tracks of professional presentations and master classes (16th and 17th of June). Three full days all dedicated to software testing and quality engineering!
Attend in order to hear from over 40 professionals who will give talks based on their real experiences from the field of software testing. There will also be 90 minute hands-on master classes that go into detail on particular areas of software testing, using demonstrations and practical examples. And lastly, there will be full-day and half-day workshops in classrooms that teach you about the latest topics on software testing and quality engineering.
Visit the event website here.
Nordic Testing Days
June 3-5, 2020 | Tallinn, Estonia 
Fancy visiting Estonia in the summertime, anyone? A volunteer-led event, Nordic Testing Days has long been welcoming to all testers, and in recent years, it has opened up to also attract programmers, UX specialists, project managers, and more across all levels of experience. Don't miss this year's edition for inspiring and educational talks ranging from leadership to security testing, accessibility testing, test automation, and more.
Visit the event website here.
Agile Testing Days USA
June 21-25, 2020 | Chicago, Il 
Agile Testing Days USA is a perfect event for software engineers and testing professionals. The conference provides a fun platform to connect and network in the Agile community. Attendees will listen to Agile enthusiasts about their experiences, dive into the Agile world with expert speakers, and equip their team with new methods and a mindset to take projects to a new level! This year's keynote speakers include Derk Jan de Grood, Elisabeth Hendrickson, Angie Jones and more.
Some of the key topics include test automation and integration, exploratory testing, mob programming, Scrum excellence, UX/Interaction design, CD, Agile management and more!
Visit the event website here.
CAST
August 3-6, 2020 | Austin, TX
Another software testing conference happening this year in Austin, CAST 2020's theme is "Good Practices, in Context."
Hosted by the Association for Software Testing, what makes this conference different is that it's a conference by testers, for testers and it's reasonably priced, boasting a high ROI. Also, each scheduled session is split into two parts: the first is the presentation by a speaker, and the second part is a facilitated "open season" which allows attendees to question, discuss, and test the presentation. Attend CAST if you're a software tester, practitioner, manager, scholar, student, or developer.
Visit the event website here.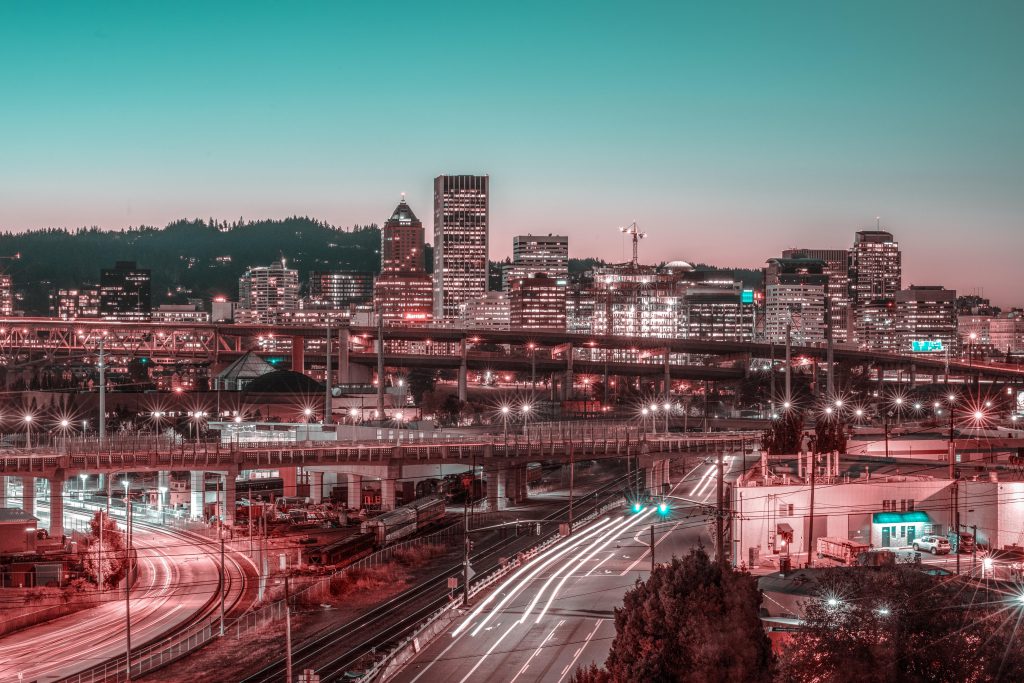 Pacific Northwest Software Quality Conference
October 12-14, 2020 | Portland, Oregon
One of the longest running conferences in testing (entering its 37th year), the PNSQC 2020 program will explore the future of software and how it affects the quality of projects and organizations. This year's theme is Vision: Quality Looking Forward. 
Some of the discussions that you'll find at the conference this year include what does risk look like moving forward, what is meaningful to measure, how can a Quality organization or methodology position itself to add even greater value, and more. Join these discussions to be introduced to new perspectives on how to plan and be ready for the future of software quality. 
Visit the event website here.
TechWell STAR WEST
September 29th – October 4th | Anaheim, California 
Any Disney lovers? This fall, STARWEST is set in the Disneyland® Hotel in Anaheim, California, perfect for advancing your career in testing as well as having an excuse to check out the new land, Star Wars, Galaxy's Edge! Like STAREAST, STARWEST is one of the longest-running and most respected conferences on software testing and quality assurance. The event week features over 100 learning and networking opportunities and covers a wide variety of some of the most in-demand topics and innovations from testing in DevOps to AI/machine learning for testing, test leadership, and more!
Visit the event website here.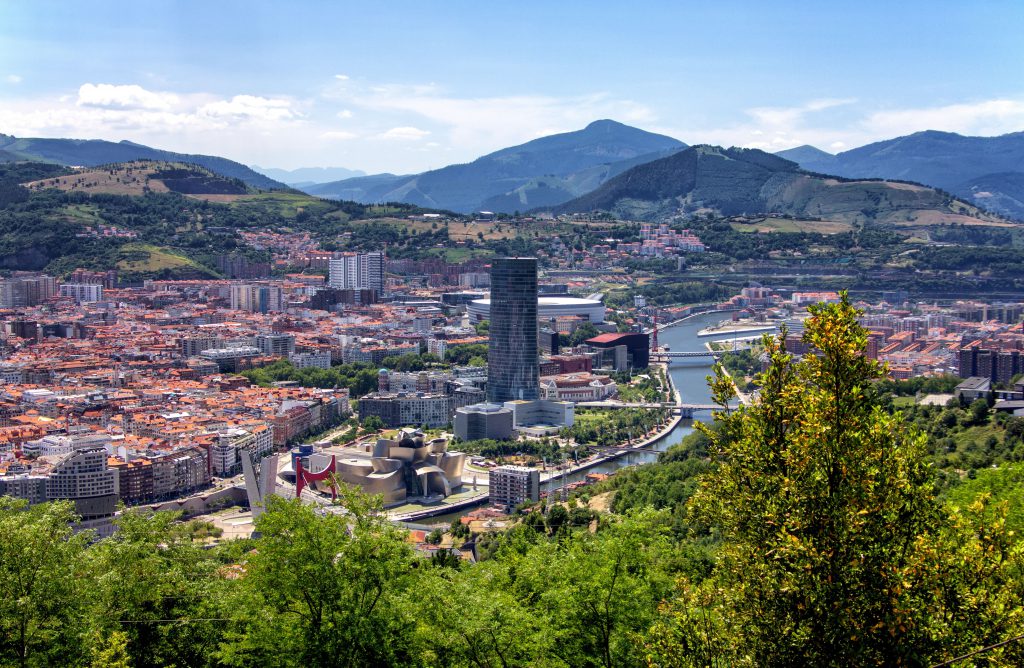 QA&Test Embedded Systems
October 28th – October 30th | Bilbao, Spain
Hosted annually in Bilbao, Spain, since 2001, QA&TEST Embedded seeks methods, techniques and tools that help engineers develop and test complex embedded systems efficiently and effectively. This event brings together professionals and international experts from different sectors such as rail, aeronautics, medicine, electronic devices, banking, insurance or telecommunications. Directors, project managers, program directors, as well as all kinds of professionals from the world of testing who work in the field of software quality and testing can benefit from the extraordinary opportunity for training and networking that both conferences involve.
Visit the event website here.
__
We hope that you find this list of events useful! This year, we're looking forward to getting to know more of these events. Also, if you're a Spanish speaker, we also recommend attending TestingUY, South America's biggest testing conference this May in Montevideo, Uruguay… more  information about that coming soon!
Will you be attending any of these conferences?
---
Recommended for You
TestingUY 2019 Recap: Bigger, Better, and All About Agile
Our Top 10 Software Testing Blog Posts in 2019
Kalei White
Marketing, Abstracta