We're attending one of the hottest conferences for performance professionals. You should too!
Dubbed "the best performance conference ever" by respected performance guru, Alexander Podelko, the annual conference, CMG imPACt 2016, is taking place this November 7th through the 10th in San Diego's not-so-secret hidden gem, La Jolla (similar to 'la joya,' meaning jewel in Spanish). The name of the event itself stands for Internet, Mobile, Performance and Capacity, Cloud, and Technology.
With this year's Velocity Conferences still fresh in our minds, we are looking forward to sponsoring, presenting, training, learning, and meeting more industry professionals at the event. The conference program is overwhelming with 4 jam-packed days filled with sessions, keynotes, networking, and workshops from companies like Facebook IBM, Docker, Intel, Microsoft, SOASTA, Oracle.
What Makes CMG ImPACt Worth Going?
As CMG director Alexander Podelko puts it, if you are a performance engineer or professional, this will be your best option for finding an event that covers end-to-end performance using multiple technologies and techniques. Not to mention that La Jolla, California is one of the most desired tourist locations in the US due to its beaches and shoreline that are brimming with wildlife, its golf courses, the Torrey Pines State Reserve with its nature trails, and its dining and nightlife. It's also ideally located for visiting other major attractions in San Diego such as the Gaslamp Quarter, the San Diego Bay, the historic Old Town, the San Diego Zoo, and more.
Check out the compelling, CMG imPACt Conference 2016 promo video:
Our Picks for This Year's Top Sessions
"Yes, and: What Performing Improvisation Has Taught Me About Collaborative IT"
by Glenn Anderson
Wwho doesn't love to laugh? Wednesday's promising stand-up-esque keynote will be given by Glenn Anderson, a professional from IBM who has spent many years performing improvisational comedy in Chicago. There are rules for creating a well-done improvised scene, and according to him, it turns out those same rules can improve creativity and collaboration when used in the business and IT world.
"Reinventing Performance Testing"
by Alexander Podelko
With nearly two decades worth of experience in performance, we're interested in hearing Podelko's insights as to how performance testing is adapting to industry trends and remaining relevant while bringing value to the table. He'll examine all of the relevant aspects of load testing – such as environment, load generation, testing approach, life-cycle integration, feedback and analysis and how performance cannot be left for as a cursory step at the end of development.
"The Top Performance Defects Costing Online Organizations Millions"
by Craig Hyde
Sometimes it can be impossible to pinpoint what is slowing down your webpages. How do you figure out and eliminate these issues that are hurting your business most? Using performance data provided by Rigor and SOASTA about the top 200 online retail sites (as listed by Internet Retailer), Craig Hyde, CEO of Rigor, will walk us through a specific methodology for tracing the top 10 performance defects impacting revenue for your business, looking at the ones that cause the most damage on the most important pages. Not only will this appeal to technical managers, but business managers will be pleased to know how they can reduce costly defects.
"Pros & Cons OF Doing Performance Testing Along with Development vs. at the End"
by Federico Toledo and Sofía Palamarchuk


Yes, Abstracta's COO, Federico Toledo, and I will be looking at the popular statement often heard in agile environments, "You better start testing at the beginning." We'll ask, "What is the best way to go when it comes to performance testing? Should it start right away (taking a lean approach) or towards the end (following a more waterfall style approach)?" If you find yourself asking this question, this session will cover what it is like to do both based on real world experiences. Afterwards, you will end up coming to your own conclusions about which one is right for you. Additionally, we cover some great monitoring tools and the skills one should develop to be a successful performance tester.
"Achieving Scalability and Performance >1M Concurrent Users at a Time"
Keynote by Lukas Sliwka
Sliwka is the CTO of Grindr Labs, the disruptor and market leader in geospatial networking, better known for being the maker of the #1 gay social networking app, Grindr, with one million users hourly in 196 countries. In this keynote, he will explore how consumer apps refined computer and performance from technology to core business problems, how to architect your core solution for scalability and performance success, and how geospatial technologies and machine learning will impact your 3-year road map. We are excited to hear from the man responsible for being the catalyst for the Grindr team's agile transformation while leading the effort to completely redesign its global services and mobile client architectures.
"Take Your Load Testing Up a Notch with Open Source Tools"
by Andrey Pokhilko
Today's load testing is much more complex and crucial than ever with the test preparation stage taking more time than actually running the load. We want to see live test results alongside the hardware monitoring data. Teams want to automate all possible parts of the flow, and, in such cases, the testing tool should naturally fit into the "pipeline chain" of the CI machine. To fit today's load testing needs, many teams are facing two options: modernizing old tools or creating new tools from scratch. In this session, Andrey Pokhilko, JMeter innovator, will explore a third approach – an open source hybrid tool developed by BlazeMeter called "Taurus". At Abstracta, we have experience with Taurus and see how it meets a clear need in the load testing space, therefore we are looking forward to Andrey's session.
"Flying Two Mistakes High – How to Keep High Availability IN Cloud-Based Applications"
by Lee Atchison
New Relic's Principal Cloud Architect and Advocate, Lee Atchison will explain how to take the old radio control airplane hobby adage, "Fly two mistakes high" and apply it when building large, cloud-based applications that operate at a high scale in order to dramatically increase their resilience to failure. We're especially interested because Atchison is one of the most experienced leaders in cloud technology who has over 28 years of industry experience (including seven years working at Amazon where he created the AWS Elastic Beanstalk) and he has written the 2016 book published by O'Reilly Media, "Architecting for Scale".
Besides these amazing sessions, if you are going to the conference, don't miss Abstracta's mobile performance training session in which we will cover the basic concepts to best practices, both on the server side and client side. The training includes a demonstration on how to integrate tests early in the development cycle using Monkop, a cloud based solution that automatically installs your app on dozens of real devices and checks it for crashes and performance issues.
Will you be going to this year's CMG imPACt conference too? Come visit our booth in the exhibitors' hall or let us know you want to set up a meeting beforehand with our performance experts.
---
Recommended for You
4 Reasons to Attend Velocity 2016
5 Things We Learned From TechCrunch Disrupt SF 2015
Tags In
Related Posts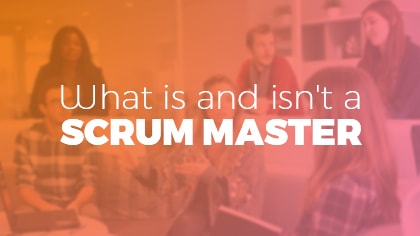 What Is and Isn't a Scrum Master?
Demystifying the role of the Scrum Master Scrum can be difficult to understand for those accustomed to more traditional software development processes. The lack of hierarchies, the possibility of the team having to manage itself, estimates with story points, etc are all new things that…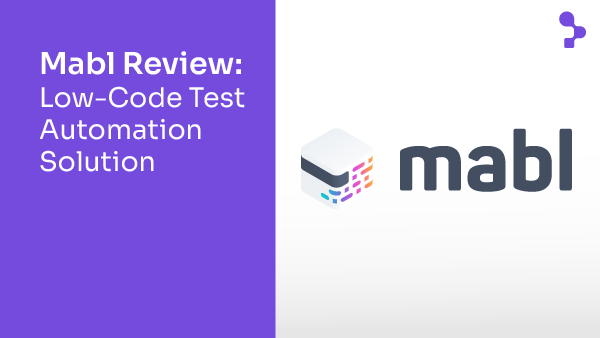 Search
Categories
Read the Ultimate Guide to Continuous Testing