If you missed attending in-person testing events in 2020 and 2021, we have good news: Many events that got canceled due to COVID-19 are finally coming back in 2022. Take a look at this list to learn what options are available both in-person and online!
The COVID-19 pandemic has had a huge impact on the event industry, forcing almost all in-person events around the world to be postponed or cancelled. Many of the massive software testing events we used to attend also suffered from the pandemic restrictions. Fortunately, nearly 2 years after the initial outbreak, with the appropriate safety and prevention strategies in place, we are able to enjoy in-person events once again.
Whether you are passionate about in-person conferences and deeply miss the joy of networking with other people face to face, or you prefer to attend from the comfort and safety of your own home, in this article we have compiled a list of the best software testing events that adapt to all tastes. From big in-person conferences in Europe and the United States, to smaller online and hybrid events, we have all of next year's events listed here.
Do you already have a software testing event in mind for 2022? If so, let us know in the comments below, but if you are still unsure which way to go, give this list a read and find the event that works best for you!
Software Testing Events in USA
February 22, 2022
Columbus, Ohio
QA or the Highway is a one-day regional and affordable conference that has taken place every year since 2014 in Columbus, Ohio. The event focuses on software testing and software quality, featuring real-world experience and thought leadership in the QA and testing field. Here are some of the main topics covered at this event:
Unit testing techniques and best practices

Quality assurance and user experience

Test architecture best practices

Developer/tester collaboration

Latest software testing trends

Automated testing

Agile processes
April 24-29, 2022
Hybrid: Orlando, Florida, and online
The STAR conferences by TechWell are some of the longest-running and most prestigious conferences on software testing and QA. The weeklong STAREAST 2022 conference will feature over 75 talks, gather a diverse international audience of experienced testing experts, and provide amazing networking opportunities. This event covers a large variety of topics, but here are just some of the main ones:
Test automation frameworks and tools

Analytics, big data, and AI for testing

Load and performance testing

Test planning and strategy

Agile testing methodology 

Unit testing techniques

DevOps test strategy

Exploratory testing

Continuous testing
May 5-6, 2022  
Washington, D.C. 
InflectraCON 2022 is a two-day multi-track event that highlights software development and testing, Agile practices, DevOps, and the impact of digital transformation. In addition to the multiple conference tracks, this event will also offer a training and certification component for users of the software testing tools Spira and Rapise, and an end-of-the-conference party to celebrate their 16th anniversary. Located at the centre of the US capital, this is the perfect event for anyone who is looking to learn about the future landscape of Agile and DevOps, network and share their ideas with fellow software experts. Some of the event's main topics include:
QA using Spira

Myths about automation

Agile product management using Spira

Test automation fundamentals
June 5-9, 2022  
Chicago, Illinois
The Agile Testing Days USA event is the perfect place to meet and network with the Agile community and software testing professionals of all sorts. If you want to learn about the latest Agile testing trends and strategies, you can't miss this event. For the 2022 edition, Agile experts such as Janet Gregory and Lisa Crispin, will share their experience and some tips for Agile teams that are looking to improve their Agile skills and collaboration practices. Here are some of the key topics covered by this event:
User experience and interaction design 

Test automation and integration

Web and mobile security testing

Exploratory testing

Mob programming

Scrum excellence

Agile management
October 2-7, 2022
Hybrid: Anaheim, California, and online
Like STAREAST, STARWEST is also one of the longest-running and most popular conferences on software testing and QA. This weeklong event offers an extensive hybrid program that includes networking sessions designed to bring all types of software experts and technologists together, pre-conference training classes, half- and full-day tutorials, and presentations to let you dive deep into topics such as:
Artificial intelligence and machine learning skills

Test automation and Agile

Performance testing

Exploratory testing

Test techniques

Security testing
Pacific NW Software Quality Conference 2022
October 10-12, 2022
Hybrid: Portland, Oregon, and online
The PNSQC conferences are one of the longest running software testing conferences, with almost 4 decades running. PNSQC events gather attendees from corporations and universities from all over the world, and provide the opportunity to network and share ideas with hundreds of software professionals of all kinds. Whether you are a software quality engineer, tester, manager, consultant, or Agilist, this conference is perfect for anyone who wants to learn about leading-edge software quality practices.
Software Testing Events in Europe
Agile Testing Days Festival 2022
November 21–24, 2022
Potsdam, Germany
Agile Testing Days is a four-day long festival catered to the Agile community. Since its launch in 2009, Agile Testing Days events have become one of the most respected Agile and software testing conferences in the world. They provide software engineers, testing professionals and Agile practitioners with the opportunity to learn the latest insights in testing, and network with other Agile enthusiasts. 
Here are some of the main topics the 2022 edition will cover:
Coding for testers, coding workshop and live sessions

Test documentation and test case management

The role of automation test engineers

Agile scale and cloud based testing

Testing pipeline of microservices

Agile resting in remote teams

DevOps and DevSecOps

Conscious leadership

Test automation
May 31- June 2, 2022  
Madrid, Spain
Expo:QA is an annual event organized by Nexo QA, an independent company that focuses on promoting software testing and QA within the IT and software engineering industry. The Expo:QA 22 event will offer a whole day of hands-on workshops, and two days of presentations with 5 conference tracks full of technical and non-technical sessions and master classes. Software experts from all around the world will guide you through presentations about:
Manual and exploratory testing

Testing embedded software

Microservices testing

Test management

Test automation

Big data testing

Agile testing

API testing

DevTestOps

AI testing
June 1-3, 2022 
Tallinn, Estonia
Nordic Testing Days is a volunteer-led annual conference aimed at all types of software professionals that are eager to deepen their knowledge of software testing best practices. Nordic Testing Days 2022 is the perfect event for software testers, UX specialists, project managers and developers, who are looking to advance their testing skills and network with colleagues and possible employers. Some key topics include: 
Leadership in the testing industry

Programming skills for testers

Accessibility testing

Test automation

Test approaches

Security testing
June 7-10, 2022  
Copenhagen, Denmark
EuroSTAR conferences are one of Europe's largest software testing conferences. Since its creation in 1993, EuroSTAR has brought the European testing community together, serving as a meeting point for software testers, test leads, QA engineers, test managers and CEOs from all over the world. EuroSTAR 2022 will offer keynotes, tutorials, track talks from world-class leading experts, an attendance of more than 1000 testing experts, and a massive in-person party to celebrate the 30th anniversary of the event.
Online Only Software Testing Events 
Automation Guild Online Conference 2022
February 7-11, 2022
Automation Guild is an annual community-based event organized by Joe Colantonio, founder of TestGuild. As its name implies, this event is fully centered on everything related to automation. With more than 32 actionable video training and dedicated Q&A sessions, attendees will be able to improve their automation skills, discover the latest tools and trends, and learn about test automation best practices. Besides the online sessions and the lifetime access to all the recordings, Automation Guild's tickets also provide access to their Slack community of more than 2000 testers! Not convinced yet? Here are the sorts of topics you can expect to learn about if you attend:
Latest insights, proven strategies, and actionable techniques

Technical and career-related challenges and solutions

Automation testing trends and technologies

Current in-demand skills for testers
Agile, DevOps & Testing – Methods & Tools Revisited
February 9-10, 2022  
This online conference focuses on Agile and DevOps adoption as a way to deploy innovative high quality software solutions. From developers and DevOps engineers, to software testers and security professionals, this event is perfect for anyone interested in the business value of DevOps. Here are some of the main topics covered by the event:
DevOps and continuous integration testing

Cloud-based performance testing

Behavior-driven development

Agile test management

Agile software testing

Web services testing
February 15-16, 2022
QA Global Summit is a community based online event organized by Geekle that focuses on the latest testing trends, methods and tools for QAs and testers. With more than 20 hours of non-stop tech talks from top industry experts from all around the world, attendees will learn how to increase the speed and productivity of their teams while ensuring excellent quality of their products. Here's more of what QA Global Summit 2022 has to offer:
Artificial intelligence and machine learning in test automation

The tester's role in the age of digital transformation

Effective test automation strategies

Agile and DevOps testing solutions
4-5-6 March, 2022
This event will include 15 Atomic Workshops on important topics by hand-picked instructors. It is organized by The Test Tribe, India's largest software testing community with an ever-growing global footprint. 
In 2020 and 2021, The Test Tribe organized TestFlix, a truly global virtual stage where software testers from the maximum possible countries could share their knowledge through 100 curated atomic talks, with speakers from across the world. 
It was an important chance to share our knowledge and experience, network with thousands of global Testers, learn, and even grow! It was an honor to have been part of such an amazing event, and we are anxious to know Worqference repercussions.
Did you miss our Atomic Workshops at TestFlix 2020 and 2021? You can enjoy them in the next links:
In addition to the Atomic Workshops, Worqference will include: 
Practical demonstration based teaching, clear 'how-tos'.

Workbook for each session for post-event guidance.

Pre-requisites and FAQ Documents.

Dedicated Q&A after each session.

Dedicated Discord channel with each Speaker for post Conference questions.

Networking and Fun.

Participation Certificate.
March 9-10, 2022  
TSQA 2022 is an online conference organized by Triangle Software Quality Association, a non-profit volunteer-led organization that promotes software innovation through networking and professional training opportunities. This two-day long event will feature world-class speakers that will share their expertise, and the latest technologies and trends in the QA and software testing industry. TSQA 2022 will offer talks on a wide range of topics including:
Machine learning and artificial intelligence in testing

Best testing tools and technologies

Leadership in the testing industry

Ethics in the tech industry

Automation concepts

Testing methodologies
QA&TEST Safety and Security 2022
March 24-25, 2022
QA & TEST Safety and Security is an annual online event launched in 2019 by Software Quality Systems, a provider of QA and testing solutions. Since its creation, QA & TEST Safety and Security has brought together all kinds of software experts such as test engineers, software developers, and project managers to explore how to address safety and security issues in an integrated manner. The 2022 edition will explore the latest technological developments in software testing and QA, and the most common security and safety challenges in both development and testing processes.
October 19-21, 2022
QA&TEST Embedded is an annual event hosted in Bilbao, Spain, since 2001 that seeks to share the latest developments, techniques and tools in software testing and QA for embedded and complex systems. For the 21st edition in 2022, the event will take place entirely online, and will bring together testing professionals and experts from different sectors that are looking to develop and test complex embedded systems efficiently and effectively. 
If you'd like to learn more about our testing services, you can find out more about our solutions or take a look at our portfolio. If you have any questions don't hesitate to contact us, our team would be glad to assist you!
Related Posts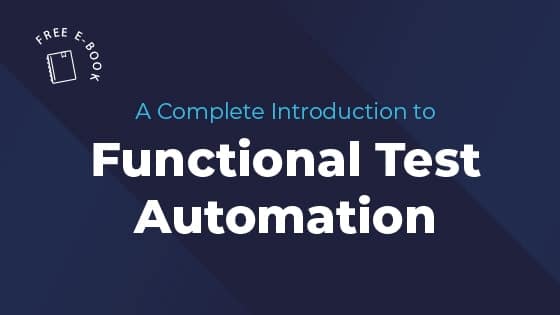 [Ebook] A Complete Introduction to Functional Test Automation
Everything you need to know before getting started with functional test automation Introduction to Functional Test Automation It is often said that "Automating chaos just gives faster chaos," and not only faster, but also (paraphrasing a Daft Punk song) harder, faster, stronger… chaos. Yet, seemingly everyone…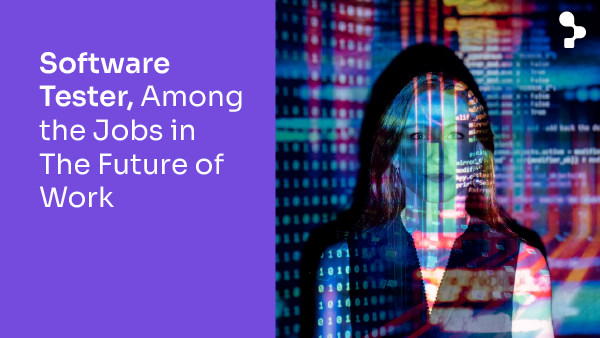 Software Tester, Among the Jobs in The Future of Work
Millions of new jobs will be created as a result of the Fifth Industrial Revolution. A software tester will be one of the jobs of the future as the world embraces digital transformation. The digital transformation has driven the creation of new jobs, which until…
Search
Categories
Read the Ultimate Guide to Continuous Testing