With a solid foundation in Artificial Intelligence and software testing, Oculow fills us with pride. A true example of entrepreneurship in technology. It is an IT company that was created as a spinoff of Abstracta to apply Artificial Intelligence (AI) in software testing, through our Abstracta Revolution program.
Decentralization. This word is undoubtedly one of the major keys to the new era, in which open systems drive global growth and empowerment of people.
The aim of Abstracta Revolution is the generation of value through the creation of new technology ventures, new companies or spin-offs by people working in Abstracta and its community.
What do we bring to those who wish to become entrepreneurs?
Our CEO and Quality Engineer Matías Reina summarized it in this way: "A complete and sustainable ecosystem, with Abstracta as a platform, to turn ideas into real projects, to undertake in technology. Yes, with support from Abstracta, but with the objective that they don't stay just in there. We want they to follow their own path to become self-sustainable, profitable and scalable."
Why do we do it?
Society today is aware of the consequences of the existence of large monopolies: of products, services, systems and information.
We are convinced of the importance of social contracts for cohabitation. But also of the importance of individual freedoms and real possibilities of choice in order to grow and develop everyone's full potential. That is why entrepreneurship in technology is so important.
"In political terms, we are moving towards a world in which many assets are in the hands of just a handful of people. It is the mirror image of what is happening in the information world, where data is the new money, the new gold…", outlined Dutch researcher José Van Dijck, an expert on the cultural and social impact of technologies.
José Van Dijck considers that it is essential to maintain a balance between government, business and civil society institutions. "We have to work in the middle and facilitate collaboration between these three major players. I am in favor of giving citizens and civil society in general a more important role. They should have more control over the data they generate and over the platforms", she said.
In this sense, a trend that has been growing for some time now is the decentralization of systems. It is said that it gives people more power over their own lives and decisions, as citizens of the world, beyond a particular territory.
We know that entrepreneurship is key in the era of "crypto things", with open systems and more space for individuals to act. Decentralized platforms capable of empowering people to implement their own ideas and materialize different social systems if they wish.
Examples of this decentralization are the new digital currencies, smart contracts, inclusive and decentralized financial systems, and Decentralized Autonomous Organizations (DAOs), which bring together transnational communities.
Encouraging the creation of technology entrepreneurship, new companies and spinoffs is crucial in this path.
At Abstracta we also believe in balance. We are a centralized company that, with almost 14 years of history, with a secure and sustainable base, we promote the birth of branches of all sizes. We are committed to decentralization and diversification to support development, progress and real freedom.
As specialists in software testing, we know the transformative possibilities of technology, systems, technology startups and spinoffs. We need to be united and be able to centralize, so that we can then break down walls and expand without jeopardizing everything we have achieved so far, on solid ground.
Global growth, this is undoubtedly Abstracta Revolution's main motivation. To be able to help our employees to move forward. To develop and contribute professionally from their experience, with the security of having a support to undertake, a secure salary and job. And to expand horizons at the same time.
"We propose Abstracta as a platform to be able to create innovations in topics that interest us strongly linked to technology, arising from ideas from the Abstracta community. But we dream of going further in the future, to be able to expand Abstracta Revolution and exponentiate it", outlined Matías Reina.
"We plan to create an investment fund to leverage more technology ventures and spinoffs that contribute to the major objectives we have as a company. We want to form a team especially dedicated to the program to help many more people turn their ideas into real, self-sustaining, profitable and scalable businesses," he said.
Abstracta's main mission is to co-create world-class software and improve people's quality of life through work. We are a company with a soul and a quality partner at the same time. We like to make each other feel important to us from day one and in every interaction, to our customers and every person who works in our company.
Abstracta is the people who every day put our effort and love to what we do, to continue building this project.
We dream of helping others become technology entrepreneurs. To achieve the same as we did, a group of friends who almost 14 years ago created Abstracta and turned it into a world leader in software testing. Because together we can go further, build the most diverse possible scenarios and new futures.
Click here to learn about Oculow, a project that we saw born in the heart of Abstracta Revolution.
Requirements to be part of Abstracta Revolution
To join the program and propose technology ventures, startups or spinoffs, it is necessary to meet the following characteristics:
✔️Passion for the idea and for the area in which the idea is immersed.
✔️Knowledge in the area to be developed.
✔️Global: the market has to be the world.
✔️Impact: it has to contribute to making the world better at something.
✔️Knowledge area: although it can be any area, it must have a strong technological component.
How do we help?
✔️Financial resources.
✔️Help in obtaining external financing.
✔️Mentoring.
✔️Physical infrastructure.
✔️Networking.
✔️Customer network.
✔️Testers available.

How to apply?
The first step is to complete the idea description form at: http://goo.gl/forms/i7AZFYjQT1.
If you want to become a technology entrepreneur, be part of Abstracta Revolution and have any questions, send us an email to [email protected].
Follow us on Linkedin, Facebook, Twitter, and Instagram to be part of our community!

Tags In
Related Posts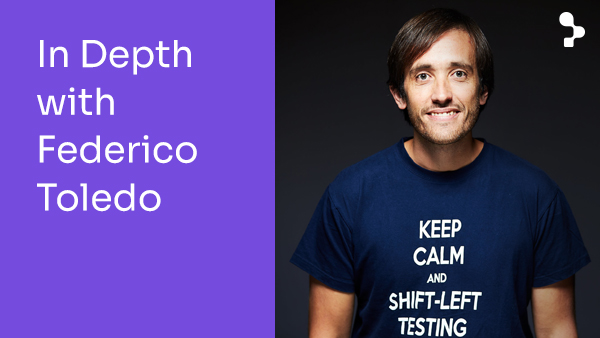 Search
Categories
Read the Ultimate Guide to Continuous Testing