What is business agility? What does it mean to be a Scrum Master? March is Women's Month and we are launching #ScrumFEM! We will offer free access to the international Scrum Master course and certification to 10 women living in the interior of Uruguay.
Cultures of trust and evolution. Scrum is undoubtedly a key tool in the pursuit of business agility, for the evolution of work teams in all contexts and in the face of challenges of the most diverse complexities.

According to Forbes, business agility enables organizations to thrive in a world of rapid and unpredictable change, helping them to adapt their business management models and internal processes to make them more efficient without sacrificing quality and maintain their competitive advantage.

Scrum Master skills are essential to achieve these goals. "The Scrum Master objective is to help the work teams in your organization grow and evolve. So that they can incorporate work methodologies that facilitate them to solve all kinds of challenges autonomously," explained Gabriel Ledesma, Leadership Coach at Abstracta and co-founder of the agile community in Uruguay, who will be offering this course at #ScrumFEM.

At Abstracta we want to continue empowering women living in the interior of Uruguay and positively impact their lives, to help them develop professionally and access better job opportunities.

For this reason, we opened the call #ScrumFEM, aimed especially at people who identify with the female gender, who want to understand and be able to apply the agile method called Scrum.

According to the report "Playing an unequal game" by the World Bank, women are the most affected in relation to unemployment in Uruguay. And, comparatively, the problem is much deeper in the interior of the country. There is still a big gender gap in the labor field and we need to take concrete actions, each one from their own place.

Some data
✔️According to the cited report of the World Bank, published in 2020, "the participation of women in the labor market (55.8%) is still below that of men (73.7%).

✔️According to the same, at the time of publication, women owned just 12% of companies and held only 11% of management positions.

✔️According to the report, "human capital wealth could increase by 21.7%, and total wealth by 14.0%, if gender equality in income were achieved."

✔️According to the World Bank's Global Gender Gap Report 2021, which presents a ranking of 156 countries, Uruguay increased its gender gap between 2020 and 2021. The country ranked No. 85 in its "Global Gender Gap Index Ranking" table in 2021, while it was ranked No. 37 in the 2020 report.

✔️However, according to a publication by UN Women and ECLAC, a "very considerable" gender gap reduction in labor income in the private sector is observed between 1990 and 2018 (18 percentage points) in Uruguay.
Graph extracted from the publication "Gender gaps in labor income in Uruguay", by UN Women and ECLAC.

✔️At the regional level, according to a 2021 IDB publication, only 14% of Latin American and Caribbean firms belong to women and 15% of management positions are held by women.

Looking back in history, the gender gap in the workplace is narrowing. However, it is still very large and it is essential to take concrete actions.

The work environment is a crucial space in the life and development of people. It has a direct influence on all the spaces in which we develop and on our well-being in an integral way.

Reducing the gender gap in the workplace is crucial for building a more equitable society with equal opportunities. We know that when people's quality of life improves, this impacts, in one way or another, on the life and development of their environment and community in all areas.

We are familiar with this path. We invite you to learn about our "ReconverTitE" program, and our initiative "Reconversion of refugees and migrants to the IT industry".

Scrum Master and business agility
According to Certiprof, "Projects are affected by constraints of time, cost, scope, quality, resources, organizational capabilities and other limitations that make them difficult to plan, execute, manage and ultimately succeed."

Thus, just because a team is performing well today through its processes does not mean it will be successful tomorrow. The best organizational architecture is undoubtedly the one that is capable of adapting to the changes and challenges that time, situation and context bring with them.

It is here where the work of the Scrum Master is of central relevance, since its main purpose is to help work teams to incorporate work methodologies that allow them to self-organize in all contexts and in the face of different types of requirements.
"The development of agile transformations is evolutionary. A Scrum Master is a facilitator of all its processes," emphasized Gabriel Ledesma.

"A Scrum Master has to drive the self-organization of the work teams. His involvement should be less and less over time as his aim is that teams can grow their organizations organically and autonomously," he continued. "Scrum Master is not necessarily a position. It is a role adaptable to different employees of a company," he specified.

In this sense, in an interview conducted by Mexican Scrum Master Héctor Kott, Gabriel emphasized: "Whatever we do, whatever our role is, we have to function as a set of interrelated parts. We have to learn to identify a common purpose and that each one can decide in which role he or she wants to be to fulfill that purpose, generating transformation cycles with transparency."

There is no single or permanent solution for anything, but there are methodologies that allow us to solve all kinds of challenges.

Who is Gabriel Ledesma?

Gabriel Ledesma is Scrum Professional and Agile Leadership certified by the Scrum Alliance. He is also an official Trainer and Partner of Certiprof, the only partner with the Scrum Master Trainer certification in Uruguay. With 13 years of experience in Scrum roles, he is nothing more and nothing less than the co-founder of the agile community in Uruguay.

He is passionate about spreading Scrum because he knows how its application is able to benefit organizations and the individuals that make them up. In his career, he has trained dozens of software companies in Uruguay and collaborated with the evolution of multiple work teams.

Follow us on Linkedin, Facebook, Twitter, and Instagram to be part of our community!

Related Posts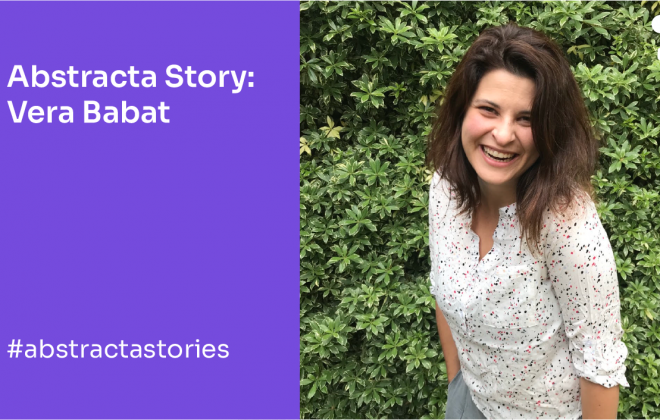 Hot

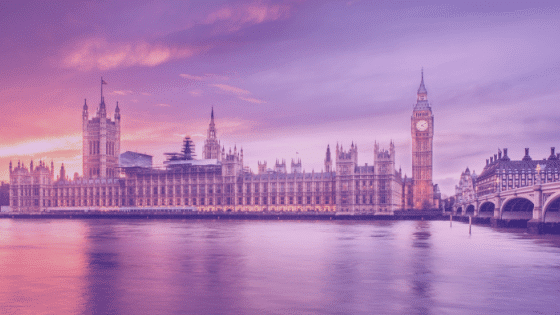 From the Americas to the United Kingdom, Abstracta Opens Office in London
Press Release — SAN FRANCISCO, Feb. 14, 2019 — Abstracta, Uruguay's premier software testing and quality engineering company, announced the opening of a new office in London which will strengthen the company's partnerships with businesses in the technology, telecommunications, healthcare, and financial sectors within the United…
Search
Categories
Read the Ultimate Guide to Continuous Testing