We seek to offer a free and sustainable conference that nurtures the Latin American IT community and contributes to the development of the industry globally. How do we achieve this? Through the collaboration of sponsors who, by supporting the event, receive a significant return of value. In this article, we tell you what benefits you can get as a sponsor of Quality Sense Conf 2023.
We've opened the call to be part of Quality Sense Conf 2023 as sponsors! The event will take place on November 9th and 10th for free! With a diversity of speakers from different parts of the world, focusing on software quality.
Why are we looking for a sponsor for Quality Sense Conf? The reason is deeper than it seems.
We strive to generate a space for exchange and learning. Thus, everyone can access to knowledge and tools of the last generation in the area of testing and software quality. Those who act as sponsors are key to making this great meeting possible.
They help us to achieve an auto-sustainable event, free for all interested people, regardless of their economic capacity. It is thanks to the contribution of our sponsors that we can maintain the quality of the content. This enables us to have high-level speakers and offer an unparalleled experience.
On the other hand, sponsoring an event like Quality Sense Conf offers tangible benefits to companies. It allows them to make their brand visible to the wide audience of IT professionals that we expect at the second edition of this event.
The origin of Quality Sense Conf is in Quality Sense Podcast, an initiative that I started in 2020 in the middle of the pandemic. I launched it with the aim of creating a space in which to learn more about software quality referents. Thanks to this initiative, I was able to help to make part of their knowledge and experience available to the community. All this with a focus on good practices in testing and software quality.
At Abstracta, we see Quality Sense Conf as an extension of this vision. A means through which we can broaden access to knowledge and contribute to the development of the IT industry.
The first edition of the conference took place in December 2022 in Montevideo, Uruguay. It counted on with the presence of more than 2000 attendees virtually and 200 in person. I invite you to read more about this edition in my blog!
For its realization, we had the support of local and international sponsors, from the testing industry and development companies and other sectors. Companies that joined us included mabl, Perforce, Xray, k6, Dynatrace, Blazerunner, Moove It, Kaizen, and December Labs.
Quality Sense Conf Success Stories
We are very pleased to know that the first edition of the event has managed to be a meeting point and a bridge-builder with real impact. And that it has endured over time.
We have great examples of this. Later, we will be sharing some of their testimonials to illustrate their impact.
Two of our sponsors have formed an alliance and are now offering complementary services together.
One of our local sponsors generated such a good bond with another that they are jointly organizing visits to clients. They are also participating in events in different parts of the world.
Also, one of our U.S. sponsors is currently reviewing its strategy to offer its product in Latin America. All this is thanks to having first-hand knowledge of the local testing community and the existing ecosystem in the area.
For many of our sponsors, making themselves known in a community they had not yet reached was a great opportunity. They were able to capture the attention of their target audience to offer products, training, and even jobs.
In some cases, just as sponsors supported our event, we at Abstracta supported theirs. We were able to generate mutual empowerment by seeking agreements of great utility to gain more visibility for the events.
We are excited to give continuity to this project. Especially in Chile, where we have been contributing to the development of the IT industry for several years.
Why Sponsor the Conference?
Sponsoring an event like Quality Sense Conf offers tangible benefits to companies. It allows them to increase their visibility, strengthen their brand, demonstrate their commitment to the testing and software quality community, and establish valuable connections with industry professionals.
We offer different sponsorship levels: Silver, Gold, and Platinum. Each with its own benefits and opportunities for your brand to stand out.
We firmly believe that these spaces help strengthen ties, meet new people, and generate business opportunities.
Our search for sponsors responds to the need to generate a self-sustainable conference. One that provides a space for exchange and learning. And increases the level of knowledge and professionalism of our community.
An event of this magnitude requires significant support. It is thanks to the support of our sponsors that we can continue to improve the quality of the content, have high-level speakers, and offer an unparalleled experience.
If your company is interested in being part of this unique experience, collaborating with the community, and obtaining the benefits that sponsorship offers, contact us or write to us at 📩 [email protected].

Related Posts
New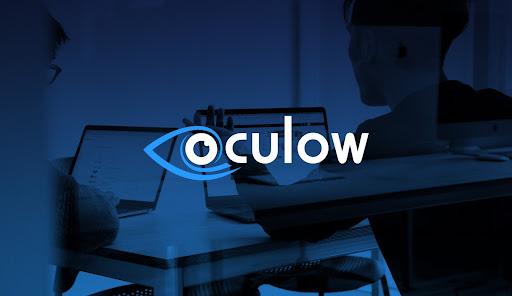 Artificial intelligence and software testing: Oculow
With a solid foundation in Artificial Intelligence and software testing, Oculow fills us with pride. It is an IT company that was created as a spinoff of Abstracta to apply Artificial Intelligence (AI) in software testing, through our Abstracta Revolution program. Abstracta Revolution is a…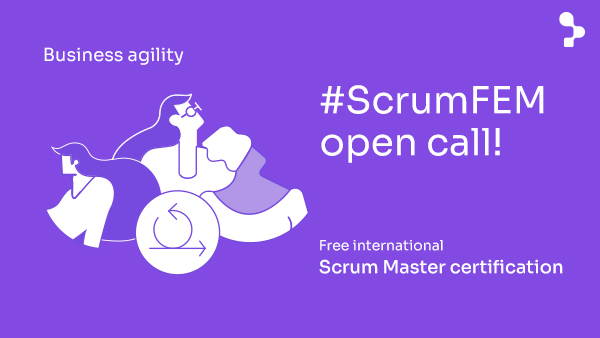 Search
Categories
Read the Ultimate Guide to Continuous Testing