After experiencing high growth in 2019, Abstracta celebrates new industry award

We're happy to announce that industry leading publication, TEST Magazine, has included Abstracta in its list of "20 Leading Software Testing Providers in 2019."
This list has been published in the September edition of the magazine which shows top experts in this field and can be used as a guide when choosing your partner in software testing. It is an honor to be mentioned in this list!
Below is a snapshot of the print version of the issue, showcasing our company profile, which you can read online or visit the webpage dedicated to this year's list.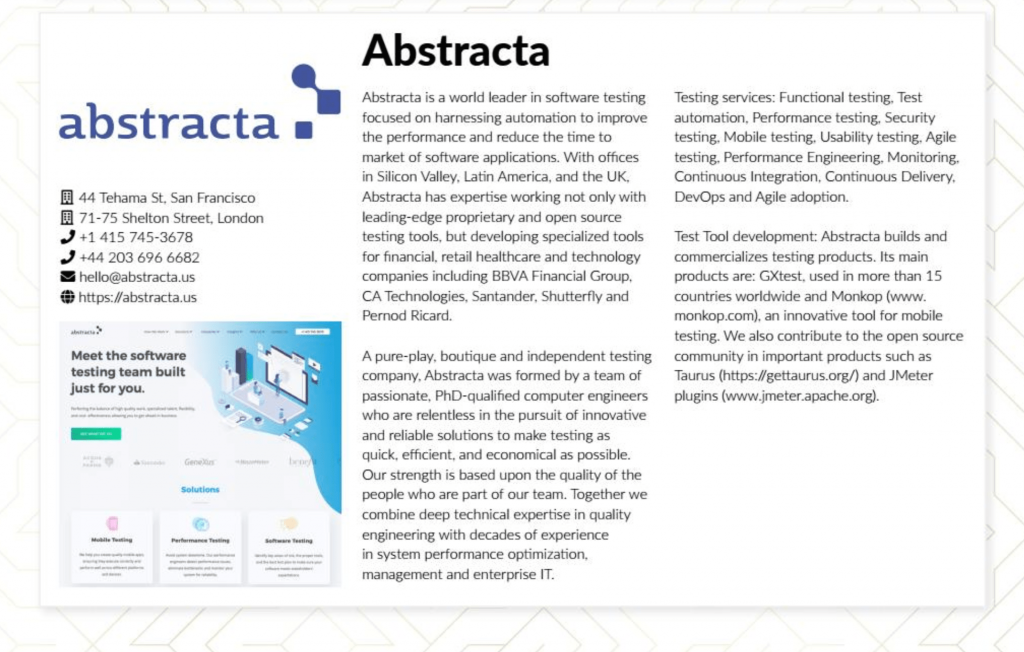 TEST Magazine was created specifically as a voice for professionals serious about software testing and quality in the modern environment. As such, it is read by over 10,700 members across Europe, the US and South Asia. Published in print and digital format on a bi-monthly basis, and written in an accessible, jargon-free style, TEST Magazine provides an unbiased, holistic and pragmatic viewpoint that has made it the leading journal in its sector.
The testing landscape develops and changes so rapidly, that it's getting pretty challenging to keep up with its pace. Only hard work and dedication help to stand out from the competition and this recognition supports the idea that Abstracta successfully delivers quality solutions in a highly competitive environment, delivering great results to its clients.
Formed by three software engineers in Uruguay, Abstracta is in its 11th year of business. In 2019, the company saw it's greatest year of growth, opening offices in London and Santiago, Chile, adding to its other locations in San Francisco, California, and Uruguay.
We hire, train, and professionally develop eager testing talent and our team now boasts over 100 quality engineers who are specialized in different areas such as performance testing, test automation, mobile, and more. We work with some of the world's leading brands across the high tech, e-commerce, and financial industries such as BBVA, CA Technologies, and Shutterfly.
While you're here, don't forget to check out our latest blog article about outsourcing software testing!
---
Recommended for You
Abstracta Identified as a Top Software Testing Firm by Clutch.co
How to Choose a Software Testing Company
Tags In
Related Posts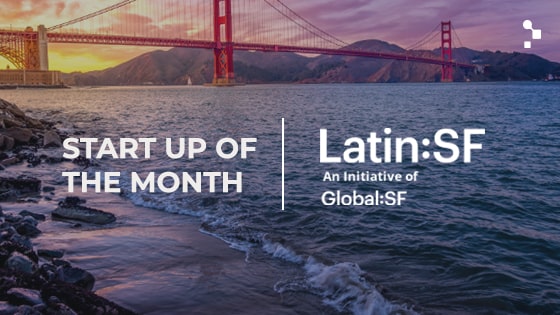 Abstracta Proudly Named "Startup of the Month" by Latin:SF
Increasing the level of collaboration between North and South America benefits the global tech community It is a great honor to be named "Startup of the Month" by Latin:SF in conjunction with the opening of the new Consulate of Uruguay in San Francisco. Latin:SF is…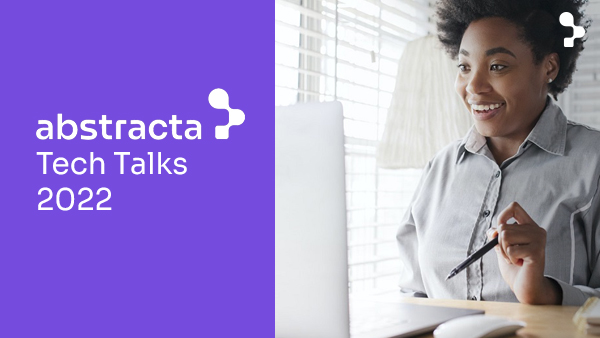 Abstracta Tech Talks 2022
The Abstracta Tech Talks are MeetUp's on software testing, best practices, and many other IT topics. These events invite us to share and connect.
Search
Categories
Read the Ultimate Guide to Continuous Testing