Abstracta named a leading software testing provider by TEST Magazine, 2nd year in a row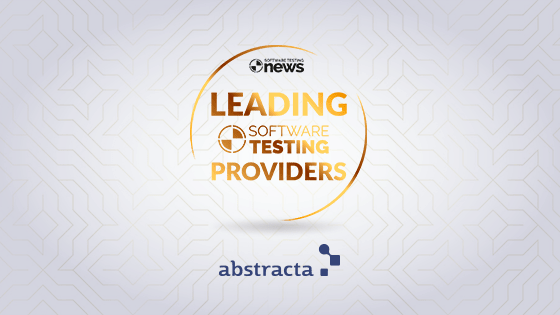 We're extremely proud to be recognized by TEST Magazine as a leading software testing company! As a pure-play, independent provider with offices in Europe and North and South America, we participate in a fragmented yet competitive global market. In the industry, there is low market share concentration due to the presence of thousands of vendors ranging from boutique-sized companies to giant, generalized IT outsourcing vendors like Accenture and TaTa Consultancy Services.

According to IBIS World, in the US alone, there are 1,972 software testing service businesses with a market size of $5.2 billion in revenue in 2020. Globally, the software testing services market size is estimated to grow at CAGR of 12% during the forecast period of 2020-2023. It's reported that the increase in demand for software testing services is propelled by the rising levels of adoption of agile development, test automation, AI and ML and DevOps.

At Abstracta, we are passionate in our work to help disruptive companies introduce better software testing and quality management practices into the dev life cycle and confront these challenges. We've recently celebrated our 12th year in business and are looking forward to serving many more companies in the decades to come.

About TEST Magazine
TEST Magazine was created specifically as a voice for professionals serious about software testing and quality in the modern environment. As such, it is read by over 13,000 members across Europe, the US and South Asia. Published in digital format on a bi-monthly basis, and written in an accessible, jargon-free style, TEST Magazine provides an unbiased, holistic and pragmatic viewpoint that has made it the leading journal in its sector.

Every fall, TEST Magazine publishes its list of highly vetted software testing companies to help Product Managers, VPs of Engineering, CTOs, QA Managers, and more can evaluate the right partner for their testing and quality needs.
Leading Software Testing Companies
Here's a summary of the magazine's top software testing companies below (in alphabetical order). For more detailed information, check out TEST Magazine's official directory.
Abstracta
Abstracta is a leading, pure-play and independent software testing services company founded in 2008 with offices in California, the United Kingdom and Latin America. The Abstracta advantage is based on our intense focus on human connection, research and development, as well as the quality of the +100 testers who work closely with our clients, caring deeply about their success.

We offer testing consultancy services centered on building custom, dedicated testing teams. Our teams have the added value of being able to leverage all of Abstracta's collective expertise from years of partnering with clients ranging from startups to enterprise level companies in a wide array of industries including healthcare, technology, and e-commerce.

Ciklum
Ciklum is a global Digital Solutions Company for Fortune 500 and fast-growing organisations alike around the world. We empower companies to meet their digital initiatives by providing end-to-end software, integration and innovation services.
EPAM Systems
EPAM Systems, Inc. (NYSE: EPAM) has leveraged its software engineering expertise to become a leading global product development, digital platform engineering, and top digital and product design agency. Through its 'Engineering DNA' and innovative strategy, consulting, and design capabilities, EPAM works in collaboration with its customers to deliver next-gen solutions.
Inflectra
Founded in 2006 in the USA, Inflectra is a market leader in software test management, test automation, and application lifecycle management space. Inflectra makes turn-key solutions that are methodology agnostic. Inflectra's software platforms are widely used in regulated industries where end-to-end test traceability is required. The company uses a concurrent pricing model and has a generous 30-day free trial on all its tools.

nFocus
nFocus is the longest established UK-owned testing service provider. They are the only organisation to win the Leading Vendor award at the European Software Testing Awards on two separate occasions. Their core specialties include digital transformation assurance, flexible test resource, test automation and managed services.
Vornex
Vornex is a provider of enterprise software testing solutions. Its flagship product, TimeShiftX is a date and time simulation software that lets you time travel software into the future or past for temporal testing or date shift testing to validate all date and time sensitive functionality and code such as year-end, daylight savings, leap year, billing, rates, policies, etc.

QA Mentor
QA Mentor is multi-award winning and CMMI Level 3 appraised, ISO 27001:2013, ISO 9001:2015 and ISO 20000-1 certified leading software testing company headquartered in New York. With 312 global QA resources in 6 different countries offering more than 30 QA Testing Services and serving 427 clients from Fortune 500 to start ups in 28 countries.
Worksoft
Worksoft is the industry's leading continuous automation platform for complex Enterprise Packaged Applications, offering a diverse ecosystem of service providers, software integrations, and machine learning solutions to enable true end-to-end, unattended automated testing of mission-critical business applications, including SAP, Oracle, Salesforce, Workday®, SuccessFactors, ServiceNow, and more.
Picking the Right Software Testing and QA Partner
For any company that creates and markets digital products, it's important to have the right plan in place for promoting the quality thereof. The purpose of software testing is to provide information on the quality of the product being analyzed, both in problems found (bugs) and possible risks. All of this is done from the perspective of the user and their experience as well as that of the business. In this search, testers analyze and propose opportunities to improve the product, the process, and the team.

Many development teams will either hire a software testing professional in-house or turn to outsourcing this function.
With the surge in companies that have turned to remote work in 2020, it has never been easier to work with external contributors and distributed teams.
At Abstracta, all of our software testers share significant overlap in work hours with the United States, speak English very well, and are accustomed to telecommuting.

When picking the right software testing company for you, it's important to take into account several variables that may make the difference for your team: company size, location, price, cultural compatibility, project duration, delivery model, testing speciality and domain expertise, company reviews, and more.

→ For more tips, read our article, "How to Choose a Software Testing Company."
Are you looking to hire one of the top software testing companies to work alongside your winning team? Contact us today and we will see how our testers may be of service!

---
Recommended for You
Abstracta is a Leading Software Application Testing Company, According to Clutch
Why Software Testing is Necessary for Delivering Superior Customer Experiences
Tags In
Related Posts
Hot

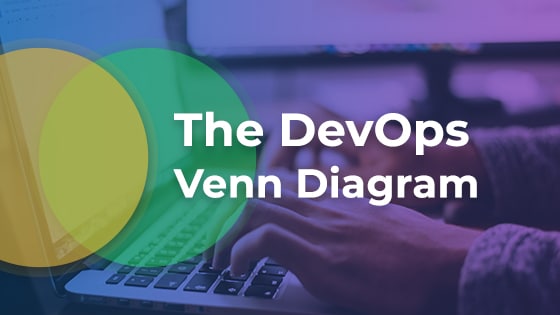 We Want our DevOps Venn Diagram Circle Back – Plus One!
In this guest post, Agile test experts, Lisa Crispin and Janet Gregory, share their views on DevOps and Software Quality Close to a decade ago, the DevOps movement grew out of agile development. It was defined as the intersection of "Dev", "Ops", and "QA". (Source:…
Hot

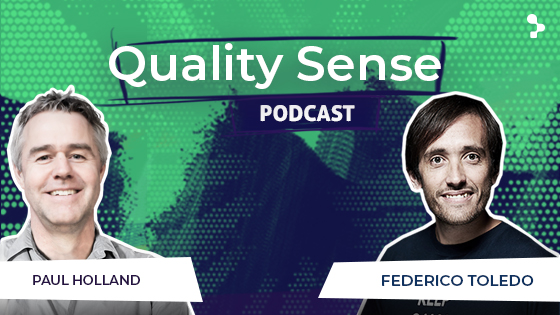 Search
Categories
Read the Ultimate Guide to Continuous Testing