We are delighted to tell you that we have strengthened ties with Provar. Through this strategic partnership, we are leveraging the Provar Automation tool and much more. It's not a new partnership, but there's a lot of news on the way and, before diving into them in another post, we're keen to tell you more about our alliance and how it's benefiting both of us.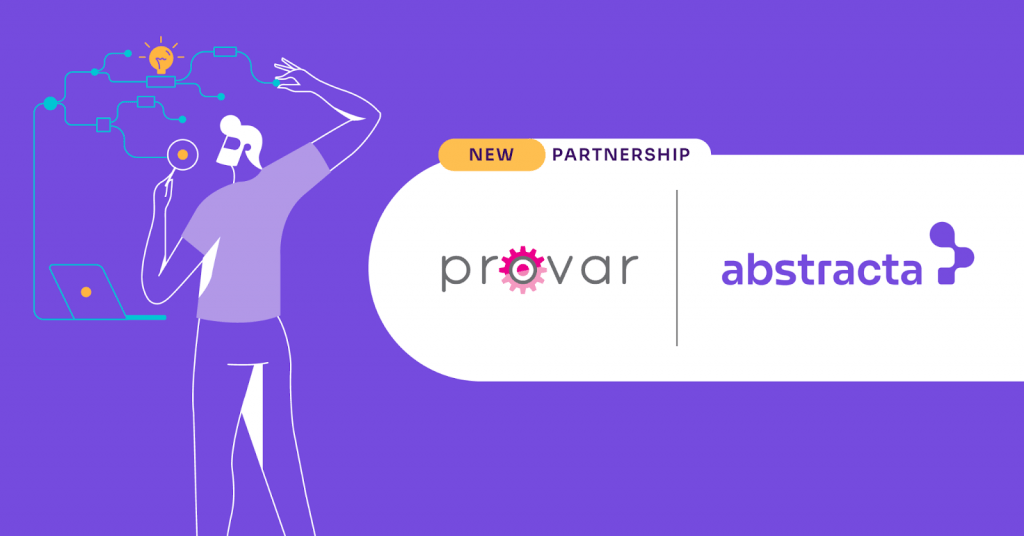 At Abstracta, we believe that partnerships are key bridges to enhance our services. That's why we actively seek out and collaborate with companies that share our values and offer complementary experiences through their own high-quality tools and services.
That's why we are proud to have formed a partnership with Provar, a leading provider of low-code test automation solutions for Salesforce. Working together, we are able to combine our respective strengths and expertise to provide even more value to our customers while maintaining the same high level of quality and customer service they have come to expect from us.
"I'm confident that this partnership will allow us to provide better solutions for our customers that rely their business on Salesforce," outlined our Chief Quality Officer, Federico Toledo, in October 2022, when the alliance was just formed.
"As we gained more experience in testing Salesforce applications, we noticed that something was missing, particularly for test automation. We found in Provar Automation Tool a great opportunity to work with an excellent low-code solution for test automation that helps teams to move faster, enabling innovation and continuous improvement in their processes," he continued.
In the same vein, Michael Cipolla, Vice President of Sales (Americas) at Provar, said: "We are excited to partner with Abstracta due to their holistic testing approach and strong presence in Latin America, the UK, and Silicon Valley."
"What everybody wants from a partner is trust, trust that you are getting expert advice and that you are building your methodology with a strong foundation. The customer should always come first, and with Abstracta, I know that Provar's customers will be in great hands," he concluded.
About Provar
Based in London, this global company offers intuitive testing solutions such as Provar Automation tool and Provar Manager, along with top-notch customer service to help teams get the most out of their Salesforce investment. Their suite of testing products is designed to be a central hub for quality control, enabling teams to increase their release agility, reduce system defects, and drive innovation.
As stated by their official web, Provar automation tool is the only testing solution engineered from the ground up for Salesforce. They help to transform the Salesforce testing experience: save time and cost, accelerate delivery, and catch bugs before they disrupt the users.
They have solutions to meet your needs at every stage of your journey. It's very useful to all teams – that's why we like it so much!
The Purpose of Our Alliance
We aim to offer a carefully selected range of options that are tailored to meet the specific needs of each client. Our team of specialists works closely with them to determine the best solution for their unique context, ensuring that they receive the highest level of quality and value.
On this path, we have decided to sign on as a service provider partner of Provar and take advantage of Provar's value proposition when it applies to one of our customers.
On the other hand, Provar will use our expertise to help their customers with the adoption of their solutions, training them on test automation and best practices with their platform. Also with any other service we typically provide around software quality, such as performance, security, accessibility, continuous testing, and so on.
Motivated by the progress of our partnership, at Abstracta we are developing a new online tool that facilitates the migration of Selenium scripts to Provar Automation Tool. This way, we can help to reduce the cost of moving to a more suitable test automation platform when our clients are automating Salesforce applications.

Are you interested in learning more about our tool? Stay tuned! We'll publish an article on this topic very soon!
By leveraging the strengths of our partners and combining them with our own expertise, we can provide comprehensive solutions that meet the unique needs and challenges of our customers.
Would you like to know who we currently have partnerships with? Find out here.
Looking for your ideal testing partner? Abstracta is one of the most trusted companies in software quality engineering. Learn more about our solutions here and understand why we have received such praise. Contact us to discuss how we can help you grow your business.
Follow us on Linkedin & Twitter to be part of our community!
Tags In
Related Posts
Hot

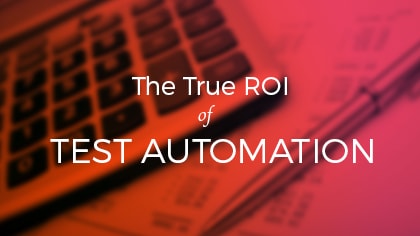 The True ROI of Test Automation
Is test automation just a huge expense or an investment? Is there a positive ROI of test automation? Generally, it's said that automated testing can extend the coverage and scope of testing, reduce costs, mitigate risk, put the focus on manual testing where it's really necessary, find…
Search
Categories
Read the Ultimate Guide to Continuous Testing