We are proud to announce the beginning of a partnership between Abstracta and Qualitas, with the aim of promoting the development of quality software at a global level, in Colombia, the United States, Chile, and Uruguay.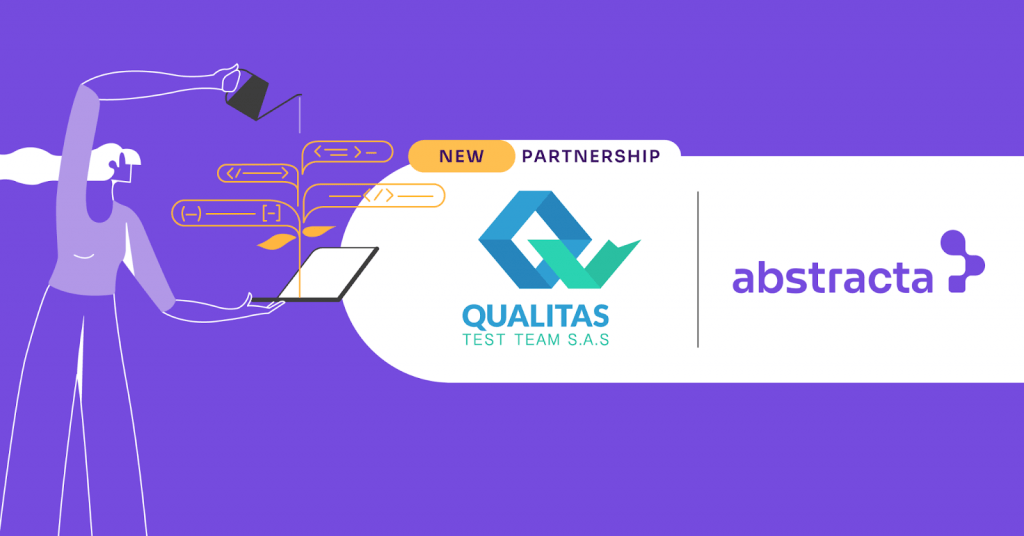 In a world where almost everything happens in digital environments, software development is a central need for all companies. The combination of the experience, talent, and technologies of both companies will allow for the enhancement of software development for customers and add value to partners.
We are convinced that Latin America has a lot of potential to contribute to a thriving industry like Information and Communication Technologies. The joint efforts between Abstracta US, Abstracta Chile, Abstracta Uruguay, and Qualitas will enhance different projects with more talent, experience, and technology.
Abstracta and Qualitas share values and their understanding of the industry, quality, and the role of companies. In Abstracta, we aim to expand beyond the Uruguayan capital, where our company was founded. That's why we opened an office in Salto and expanded to the United States and Chile. Qualitas shares this vision and projects itself to Colombia and the world from Popayán, the city where it was established.
About Qualitas
Created and directed by Mercedes Quintero in 2014, the company provides comprehensive testing services from Popayán, the capital of the department of Cauca, Colombia. From Popayán, they work for important companies in Colombia and LATAM, along with more than 30 testers.
This is a small city with enormous talent that has been able to generate quality jobs. The company makes a big bet on local people and works so that each member of its company has opportunities for expansion in their career plan. So much so that in Popayán they have one of their biggest clients, Mundo Mujer, the largest microfinance bank in the country.
Qualitas was built step by step, as a venture. It has been expanding its client portfolio year after year, extending its services in the United States, Spain, different parts of Central America, and Colombia. In the same way, they increased the number of referents and allied companies in different parts of the world.
Collaboration is one of the most important values of the company. For this reason, very early on they began to organize events on software testing in Popayán. And to participate as speakers in various instances of the IT industry, in person and later also virtually.
They are pioneers in advising software development companies on the ISO 33000 standard in Colombia. In 2016 Qualitas entered into an alliance with the Spanish Association for Standardization and Certification (AENOR) and AQC Lab, the first laboratory accredited for Software Product Quality Assessment and Data Quality based on the international standard ISO/IEC 25000 in Colombia. The aim has been to become a referent in consulting on the subject in its country.
The company has its main offices in Popayán and has recently added offices in Medellín. In order to expand, the company has become a member of RUTA N, a public entity in Medellín that seeks to increase the technological competitiveness of the city, the region, and the country.
Qualitas' challenges excite and challenge us, in pursuit of building a society with equal opportunities and quality software capable of having a local and global impact.
About Abstracta
With more than 15 years of expertise in the IT Industry, Abstracta is a global leader in software testing with a keen focus on crafting quality and first-class software that positively impacts people's lives.

Boasting a dynamic team of over 150 members, we handle projects and work with clients spanning the globe, and our offices are located in the United States, the UK, Uruguay, and Chile.
At Abstracta, we have state-of-the-art testing tools, either open-source or patented. We generate technological innovations on behalf of the industry. Our innovations and developments have impacted several industries, such as finance, retai, and technology, including companies like BBVA financial group, GeneXus software, and the largest retail bookstore in the United States.

Our testing products include GXtest, used in more than 15 countries worldwide, and Apptim, an innovative tool for mobile testing.
Year after year, we organize different types of software testing events. We share our knowledge through conferences, courses, podcasts, articles, and more. All this in order to collaborate with the growth of the IT industry and help create better software every day that positively impacts people's lives. In turn, we have programs to help the development of all the communities in which we are located.
Since 2021, we have been collaborating with the UN through the Global Compact. We were invited to join its Executive Board and we decided to take on the challenge. In this sense, we adhere to the Sustainable Development Goals of "Health and well-being", "Gender equality" and "Decent work and economic growth", which are fundamental and strategic for the UN at a global level.
We are a quality partner. Our main objectives are to continuously assist our customers to develop their full potential and to collaborate in the creation of software that offers excellent experiences to their users. We are passionate about our work and especially about the challenge of helping disruptive companies to introduce best practices in quality management and software testing in their product lifecycle while contributing to our society through quality software.
Are you looking for your ideal software testing partner? Abstracta is one of the most trusted companies in software quality engineering.
Contact us to discuss how we can help you grow your business.
Follow us on Linkedin & Twitter to be part of our community!
Tags In
Related Posts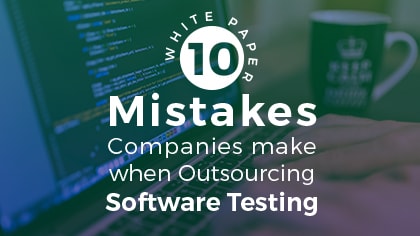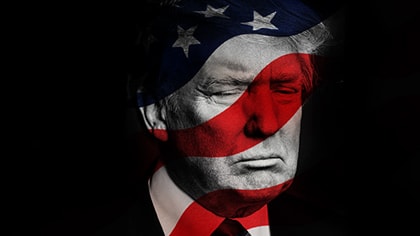 What Does the Trump Administration Mean for Outsourcing QA?
It would be an understatement to say that the Trump administration's mission is to "shake things up a bit." Unless you've been living under a rock, it is almost impossible not to have faced the flurry of articles, videos, and other forms of media that…
Search
Categories
Read the Ultimate Guide to Continuous Testing