Hand in hand with Abstracta, these two professionals embarked on a labor reconversion to get ahead. Their stories illustrate the importance and transcendence of initiatives such as ReconverTIte and Abstracta Academy. And help us to continue strengthening these bridges to contribute the community development.
By Natalie Rodgers
The latest report from the National Institute of Statistics (INE) does not surprise us: women continue to be the most affected by unemployment in Uruguay. The ReconverTIte program was born out of this historical reality, which is even more pronounced in the interior of the country.

In order to open up new opportunities for women living in the interior of Uruguay, ReconverTIte trains them in testing and accompanies them during their labor insertion. In 2019, the first edition was held in Salto in an effort to increase local employment and reduce the gender gap in technology.

After almost three years, we examine the impact of ReconverTIte on the daily lives of two professionals. Uruguayan women whose lives have been transformed diametrically by their drive, empowerment, and the opportunity it provides.

Isabel Arieta is a dentist, and Milagros Olivera is a nutritionist. Both felt that they needed a job reconversion in order to get ahead. For over a year, they have been remote testers for the U.S. company SweetRush through Apptim, an Abstracta spinoff led by Sofia Palamarchuk, a member of Abstracta's management team.
 Their stories are an example of many others that have passed through Abstracta. And they are evidence of the relevance of building bridges to accompany such trajectories. Not only for their own lives, but for the IT industry, because of the way these experiences are able to translate for companies.

We would like nothing more than for their stories to inspire other companies to undertake programs to channel these needs that run parallel: people in search of real opportunities, and companies that need people committed to their work. 
Labor reconversion and change

"2019 was a year of much learning with the ReconverTIte team. In addition to the software testing course, we had a series of workshops that gave us a lot both professionally and personally. Without wanting to, we were training ourselves to face the virtuality that we had to live through due to the pandemic", expressed Milagros Olivera, who lives in the city of Salto with her husband and three children.
Some time ago, Milagros had decided to quit her job as a nutritionist, with the aim of doing something that would allow her to be closer to her kids on a daily basis. The job conversion to the IT industry was undoubtedly her answer.

"In 2019, with 2 of my children already born, the possibility of signing up for ReconverTIte came up and I didn't hesitate for a second. I had already heard something about what it was like to work in software testing and in technology in general. I was very interested in the subject, but even more so knowing that there was the possibility of working remotely anywhere in the world, from my home," Milagros continued.
"ReconverTIte helped me reorganize my work life to combine family and work," she emphasized.
The initiative's training is always delivered through our Abstracta Academy platform, a space in which people from different parts of the world are trained, and which is open free of charge to all Abstracta employees and their families through the Academy Familia program.
Over time, ReconverTite expanded and began to assist Abstracta Academy graduates in finding employment, even if they did not enter through a ReconverTite program. To a greater extent, those who are accompanied by the program in their labor market insertion are women and/or migrants.
"'Academy Familia' opened doors for me to a profession with which today I have many opportunities to grow, where there is a huge and diverse market. I decided to take this course because I was finding it difficult to start working as a dentist and I always wanted to do something related to technology," said Isabel Arieta, who currently lives in Salto, Uruguay.
Academy Familia was light on her path, and it was thanks to the platform's joint work with ReconverTIte that she was able to move forward. "Thanks to the course, I was able to start working right away. Abstracta was in communication with me all the time. At the end of the course, they helped me get a position through ReconverTite, a position in which I am still working today," recalled Isabel, who works alongside Milagros at SweetRush.
"Abstracta, through ReconverTite, facilitated my search and accompanied me in the process of adapting to my first experience in software testing. The work methodology at SweetRush is on-demand. There are stages with a heavy workload and other lighter ones. In my case, it was exactly what I was looking for. Today I can do my work at any time of the day, on any day of the week, and from anywhere".
Side B – The word SweetRush
Undoubtedly, these are stories of overcoming and success in relation to themselves and their lives, but what happens on the other side? How does the insertion of professionals who have undergone a labor reconversion impact? Does it generate any benefit for the hiring company?

We talked about all this and more with Susan Gravel, QA Manager at SweetRush, an award-winning corporate training, and eLearning company specializing in custom eLearning solutions that improve employee performance. 

– What is the main objective of your company?
SweetRush is trusted by many of the world's most successful companies to help them improve the performance of their employees. We are known for our exceptionally creative and effective solutions that combine the best of instructional design with highly engaging delivery. Our work has earned a long list of awards and accolades in collaboration with our clients.

– Why did you decide to hire Milagros and Isabel?
I interviewed numerous companies as we wanted to partner with a 3rd party.  I met with Sofia Palamarchuk (member of Abstracta's board of directors) and I was impressed with all that she told me about their programs. I thought: why not? Let's give these ladies a chance.  A test was sent to them and they passed with flying colors.

– What is the role of each of them nowadays?
They continue to do our mobile handheld device testing for many of our clients. They are doing so well! We have branched out and given them desktop testing which they perform to our satisfaction. Currently, their main responsibilities are testing mobile devices. However, in the future, we plan to give them different types of testing.

– How do you manage to reconcile remote work with them, with the time difference?
First of all, both Milagros and Isabel are extremely flexible.  I don't even notice the time difference.  I am in the EST working in Canada and whatever work is sent their way, it is taken care of right away and there is normally a 24-hour turnaround time, which works out for them and works out for us.

– Do you recommend other companies hire people trained by ReconverTite (through Abstracta Academy)?
Absolutely! Hiring Apptim as our 3rd party for mobile device testing has proven to be more successful than imagined.  Milagros and Isabel are very eager to learn and are dedicated to performing the highest quality of testing.

Learn all about ReconverTIte in this article.

Follow us on Linkedin & Twitter to be part of our community!

Tags In
Related Posts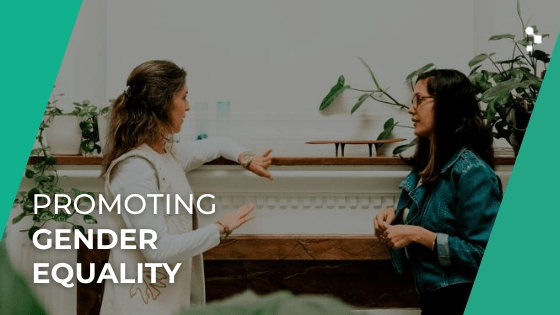 Taking Action to Promote Gender Equality – Our Journey
This International Women's Day, our Chief People Officer, Vera Babat, shares important work we're doing to create a fair and safe workplace Since 2019, our People Care team has focused on formalizing the actions that until now had been taking place naturally within Abstracta regarding…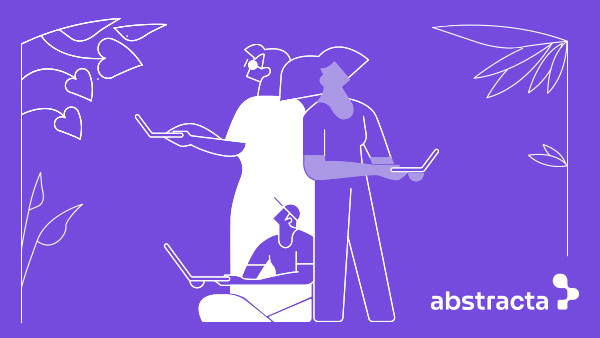 Our Strength Lies in our Diversity
We are fully committed to creating a working environment based on mutual respect where discrimination of any kind is not tolerated. Getting here surely has been a journey. Because we are all learning. As a team, we have gone through a process of awareness that…
Search
Categories
Read the Ultimate Guide to Continuous Testing