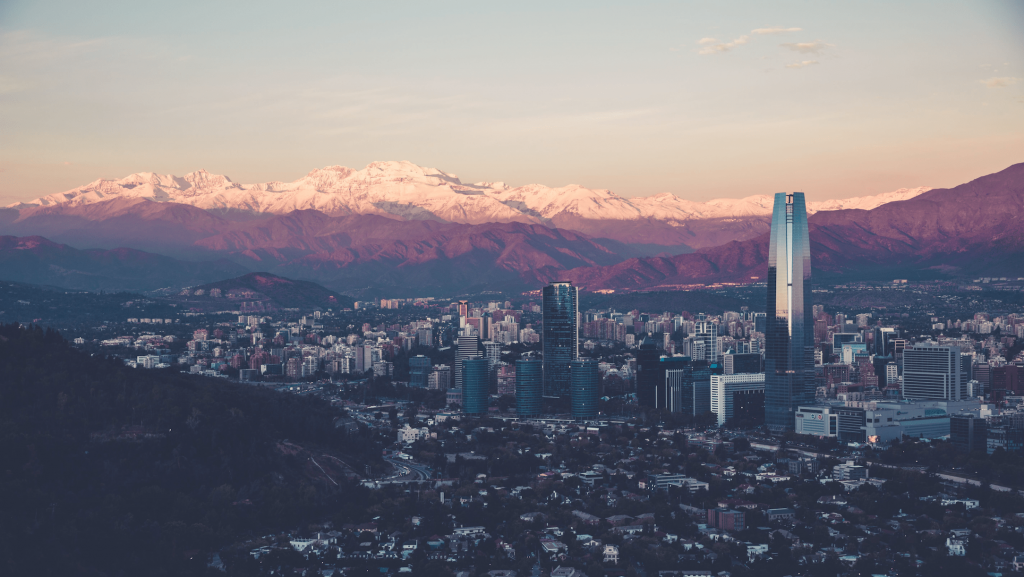 (Spanish version below)
SAN FRANCISCO, CA – June 27, 2019 – To meet the rising demand in global outsourced software testing services, Abstracta Inc. has opened its third Latin American office in Santiago, Chile. The newest expansion marks the inauguration of Abstracta's first franchise, in which it aims to make accessible in-country its methodologies, capabilities, and experience in software testing for the Chilean market and its global clients.
"We look forward to seeing our proven testing methodologies and operational processes implemented by a talented group of executives who share our organization's core values. We will pursue innovation together and look forward to expanding our global base of partners and clients," explains Abstracta co-founder and Global CEO, Matias Reina.
Abstracta views the franchise model as a win-win way to sustainably grow its brand and open the gateway to further collaboration between North and South America and beyond, connecting more in-demand quality engineers with clients who seek assistance in releasing reliable and robust software on time.
"Abstracta is a thought leader in software quality and will undoubtedly bring the best practices to the Chilean market to successfully run digital transformation projects," comments Mauricio Rojas, Chief Executive Officer of Abstracta Chile and adds, "Their ability to quickly assess and adapt to clients' needs, specifically in the financial industry, is a key success factor for us. Using agile methodologies combined with open source tools, we can replicate their approach to building outsourced testing teams that make the difference."
"We are completely committed to supporting the efforts of our first franchise partner as they enter the local market, presenting our unique offering and maintaining our organizational values," comments Maria Laura Daguerre, Abstracta's Chief Franchise Development Officer. "As the franchise in Chile achieves the level of success that we anticipate, we will embark on further franchise operations in other technology hubs across Latin America and the United States."
Abstracta Chile has officially begun to work with clients from its Santiago office and is actively recruiting more quality engineers to provide outsourced software testing services to Chilean fintech companies and support Abstracta's existing client engagements as it grows its local client base.
###
About Abstracta
Founded in Montevideo, Uruguay in 2008, Abstracta is a leading agile software testing company that applies highly sophisticated engineering and automation processes to testing practices and the software development lifecycle, focusing on increasing product quality and reducing time to market. With offices in Silicon Valley, Latin America, and the UK, Abstracta has expertise working not only with cutting-edge proprietary and open source testing tools, but developing specialized tools for financial, retail, healthcare and technology companies including BBVA Financial Group, Santander, Shutterfly, and CA Technologies. A multi-award winning company, Abstracta was named a top software testing company for 2019 by trusted B2B services review website, Clutch.co.
About Abstracta Chile
The Abstracta Chile leadership team possess decades' worth of management expertise, particularly in the financial and technology industries. Our CEO, Mauricio Rojas, has more than 25 years' experience in the financial services industry. Prior to his integration with Abstracta, Mauricio was an Audit Manager with Ernst & Young and an Acting Partner with KPMG in Chile. Mauricio is also a member of the Board of Directors of Libercoop, a Chilean Credit Union. Fellow Director of Libercoop and VP of Becker Holding Company, Ricardo Becker joins Abstracta Chile as its Chief Financial Officer, bringing over 25 years of experience in the financial, real estate and sectors. Abstracta Chile Chief Technology Officer, Germán Salinas, counts on 30 years of experience in the software industry leading business-critical digital transformation projects. Mariana Inés Salaberry joins the Chile leadership team as its Chief Sales Officer, following 15 years of account management at CA Technologies (acquired by Broadcom in 2018), managing its South Andean territory.
For more information, visit cl.abstracta.us.
Contacts
Chief Franchise Development Officer, Abstracta
Maria Laura Daguerre
[email protected]
Chief Executive Officer, Abstracta Chile
Mauricio Rojas
[email protected]
Abstracta abre oficinas en Santiago de Chile con el lanzamiento de su primera franquicia
SAN FRANCISCO, CA – 27 de junio de 2019 – Para satisfacer la creciente demanda en servicios de pruebas de software a nivel mundial, Abstract Inc. abrió su tercera oficina en Latinoamérica en Santiago, Chile.  Esta expansión marca la inauguración de la primera franquicia de Abstracta, mediante la cual pretende hacer accesibles sus metodologías, capacidades y experiencia en pruebas de software para el mercado chileno y sus clientes globales.
"Esperamos ver nuestras metodologías y procesos implementados por un talentoso grupo de ejecutivos que comparten los valores centrales de nuestra organización. Buscamos juntos potenciar la innovación y esperamos expandir nuestra base global de socios y clientes", explica el co-Fundador de Abstracta y CEO Global, Matías Reina.
Abstracta ve en el modelo de franquicia una oportunidad para hacer crecer la marca de manera sostenible así como también abrir la puerta a una mayor colaboración entre América del Norte y del Sur, conectando a ingenieros expertos en calidad con clientes que buscan ayuda para liberar al mercado software confiable y robusto. 
"Abstracta es líder en innovación de calidad de software y brindará las mejores prácticas al mercado chileno para ejecutar con éxito proyectos de transformación digital", comenta Mauricio Rojas, Director Ejecutivo de Abstracta Chile, y agrega: "La capacidad para evaluar rápidamente a las necesidades del cliente y adaptarse a las mismas, específicamente en la industria financiera, es un factor de éxito clave para nosotros. Al utilizar metodologías ágiles, combinadas con herramientas de código abierto, podemos replicar el enfoque de Abstracta para crear equipos de pruebas que hagan la diferencia en cada proyecto".
"Estamos completamente comprometidos en realizar el mayor esfuerzo para apoyar a nuestra primera franquicia en su ingreso al mercado local, presentando nuestra solución única y manteniendo nuestros valores organizacionales", comenta María Laura Daguerre, Directora de Desarrollo de Franquicias de Abstracta. "A medida que la franquicia en Chile alcance el nivel de éxito esperado, avanzaremos con nuevas franquicias en otros centros tecnológicos de América Latina y Estados Unidos".
Abstracta Chile ha estado trabajando desde su oficina de Santiago y está reclutando más ingenieros en calidad para brindar servicios de testing de software a compañías chilenas de diferentes sectores, mientras dan respaldo a clientes existentes de Abstracta, a medida que crece su base de clientes locales.
###
Acerca de Abstracta
Fundada en Montevideo, Uruguay en 2008, Abstracta es una empresa líder en testing de software ágil que aplica procesos de ingeniería y automatización altamente sofisticados a las prácticas de testing y al ciclo de vida del desarrollo de software, centrándose en aumentar la calidad del producto y reducir los tiempos de construcción de software. Con oficinas en Silicon Valley, América Latina y el Reino Unido, Abstracta tiene experiencia trabajando no solo con herramientas de prueba de código abierto y de vanguardia, sino que también desarrolla herramientas especializadas para empresas financieras, retail, de salud y de alta tecnología, incluido el Grupo Financiero BBVA, Santander, Shutterfly, y CA Technologies. Siendo una empresa ganadora de múltiples premios, Abstracta fue nombrada una de las mejores empresas de testing de software para 2019 por el sitio web de revisión de servicios B2B de confianza, Clutch.co.
Acerca de Abstracta Chile
El equipo de liderazgo de Abstracta Chile posee décadas de experiencia en administración, particularmente en las industrias financiera y tecnológica. Nuestro CEO, Mauricio Rojas, tiene más de 25 años de experiencia en la industria de servicios financieros. Antes de su integración con Abstracta, Mauricio fue Gerente de auditoría en Ernst & Young y Socio interino con KPMG en Chile. Mauricio también es miembro de la Junta Directiva de Libercoop, una cooperativa de crédito chilena. El socio director de Libercoop y vicepresidente de Becker Holding Company, Ricardo Becker se une a Abstracta Chile como su Director Financiero, aportando más de 25 años de experiencia en los sectores financiero e inmobiliario . El Director de Tecnología de Abstracta Chile, Germán Salinas, cuenta con 30 años de experiencia en proyectos de transformación digital de negocios críticos líderes en la industria del software. Mariana Inés Salaberry se une al equipo de liderazgo de Chile como su Directora de Ventas, luego de 15 años de administración de cuentas en CA Technologies (adquirida por Broadcom en 2018), administrando su territorio sur andino.
Contactos
Chief Franchise Development Officer, Abstracta
Maria Laura Daguerre
[email protected]
Chief Executive Officer, Abstracta Chile
Mauricio Rojas
[email protected]
---
Recommended for You
When to Automate a Test?
How to Choose a Software Testing Company
Related Posts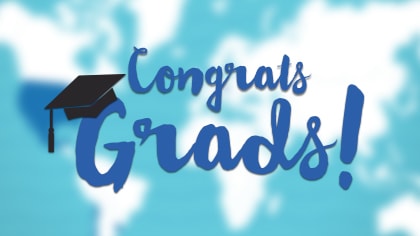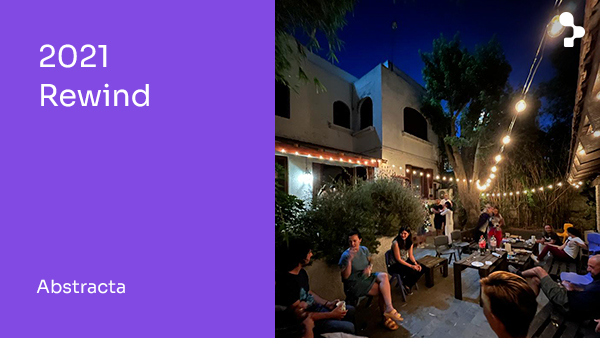 2021 Rewind, a year that left a huge mark
2021 was a very important year for Abstracta, where we have not only continued being testing leaders worldwide, but we also kept growing as a company and as a team. After the severe global blow of the pandemic, this year we were faithful witnesses of…
Search
Categories
Read the Ultimate Guide to Continuous Testing