Which are the leading software testing companies in 2022? Clutch published its "Top Software Quality Assurance Companies" list and we want to tell you everything about each one of them. With this article, we aim to help you choose the software testing provider that best fits your company and needs.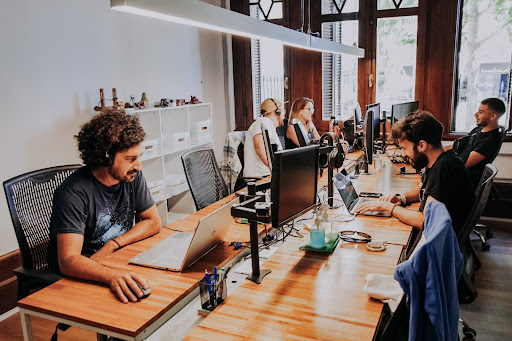 Picking the Right Software Testing and QA Partner
For any company that creates and markets digital products, it's important to have the right plan in place for promoting the quality thereof. The purpose of software testing is to provide information on the quality of the product being analyzed, both in problems found (bugs) and possible risks. All of this is done from the perspective of the user and their experience as well as that of the business. In this search, testers analyze and propose opportunities to improve the product, the process, and the team.

When picking the right software testing company for you, it's important to take into account several variables that may make the difference for your team: company size, location, price, cultural compatibility, project duration, delivery model, testing speciality and domain expertise, company reviews, and more.
About Clutch
Clutch defines itself as "The only resource you need to find the right company". In their own words, it is the leading ratings and reviews platform for IT, Marketing and Business service providers.
They provide data with the aim that companies could choose the best-fit company for their business using more than 98,000 client reviews from real people. Each month, over one million customers use the platform to connect with a business partner.
Clutch Leaders Matrix: Top Software Quality Assurance Companies
Abstracta is a software testing company that provides end-to-end testing solutions, co-creates first-class software, reduces costs & increases efficiency, delivering better digital products, faster. The company was founded in 2008, currently has offices in the US and Latin America. The Abstracta advantage is based on their intense focus on human connection, research, and development, as well as the quality of +100 testers who work closely with our clients, caring deeply about their success. Testing and caring about quality isn't just running tests, and the Abstracta team knows that.
They offer more than just testing consultancy services, they present themselves as a quality partner and a strategist, working closely with their client's team to deliver high-quality results. Their teams have the added value of being able to leverage all of Abstracta's collective expertise from years of partnering with clients ranging from startups to enterprise-level and Fortune 500 companies in a wide array of industries including healthcare, technology, and e-commerce.
They have a proven track record for finding and applying the industry gold standard tools, practices, and strategies for each engagement while controlling risks and costs effectively.

2. DeviQA
DeviQA is one of the global leaders in Quality Assurance and the Testing market for over 10 years. It is the finalist of the Software Testing Award in the nomination "Best Test Automation Project – Functional". Twelve judges choose a few finalists among hundreds of participants around the globe.
Its offerings include QA process design and setup, responsibility for the quality of the project, automated testing for Web / mobile / API, end-to-end testing, user acceptance testing, functional UI automation, automated performance testing, integration testing, SDK test automation as well as full-cycle, performance/load, and stress testing, QA consultancy & Audit, etc.
Founded in 1995, Trigent is an early pioneer in IT services and a leading software services company. Trigent partners with clients across their value chain, helping them design, build, deliver, and maintain their products and services that make them the best in their industry.
They enable their clients to achieve this through enterprise-wide digital transformation, modernization, and optimization of their IT environment. Trigent's decades of experience, deep domain knowledge, and technology expertise delivers transformational solutions to ISVs, enterprises, and SMBs.
4. XBOSoft
XBOSoft is a leading software QA & testing services company helping clients achieve improved software quality, better sales, more satisfied customers, and a happier QA & Testing Team. Since 2007, they've been 100% focused on software QA & testing.
They have a long-term track record of success serving clients globally, from Fortune 500 to small and mid-size companies. The company offers professional QA consulting and support a full suite of testing services, with expertise in automation, mobile, performance, and agile.
For over 30 years, QualityLogic has worked with organizations to improve the quality of web and mobile applications, smart energy solutions and imaging systems: 3D print systems, printers, fax devices and Fax over IP.
The company's software quality assurance and testing teams provide cost-competitive, U.S. onshore expertise to support the efforts of its clients' agile development programs. QualityLogic's test tools are the de facto and official standards for verifying interoperability and conformance and formal certification testing in many industries.
For over a decade, a1qa has provided independent software QA and testing services across multiple industries, serving more than 500 global customers, including Fortune 500 companies. Our experience is reflected through more than 1500 successfully completed projects, backed by the testimonials of our respected customers and the ever-growing professionalism of our staff.
ImpactQA is a global independent software testing & QA consulting company. It has 10 years of excellence and experiece delivering unmatched services & digital transformation to SMEs & Fortune 500 companies.
It is headquartered in New York and has operations in India, London, Dallas, Munich and Germany. Its in-house team has an international reputation for delivering cost-effective, insightful and customer-centric approaches to a vast array of global clients.
AppSierra is an outsourced software testing and web development partner for technology startups and enterprises. It combines innovative ideas with business expertise and the most cutting-edge transformational technologies to help its customers achieve success, put its customers' needs first, and ultimately win in its chosen markets.
The company specializes in enterprise B2B and SaaS product development, with an emphasis on AI, machine learning, DevOps, and test engineering. Its self-managed, highly skilled engineering teams can aid in the acceleration of the products roadmap and the expansion of client's market.
TestFort QA Lab is an award-winning team offering transparent and flexible software testing and QA services. The company was created in 2001 and has grown tremendously ever since. TestFort engineers have proven their expertise with ISTQB and IBM certifications and performed 500+ projects for both startups and worldwide corporations including Skype, HuffPost, AOL, and eBay.
The company provides Web, desktop, and mobile application testing; automated and manual testing; implementation of emulated and real devices (QA team works with 300+ real – devices), independent quality assurance for outsourcing projects; QA support and consulting; dedicated teams of professional testers; and security, functional, performance, usability, and load testing.
UTOR is an easily managed software testing company that helps growing product and development agile teams to implement their business ideas.
It extend in-house QA capabilities of companies, automate where possible, bring in the right testing tools, set up mature QA processes, and save their time and money in the long run. UTOR covers the full-cycle software testing process from creating test documentation to test execution and ongoing quality control.
QA Mentor is multi-awards winning a CMMI Level 3 SVC + SSD v1.3 appraised, ISO 27001:2013, ISO 9001:2015 and ISO 20000-1 certified leading software testing company headquartered in New York. With 256 global QA resources in 8 different countries offering more than 30 QA Testing Services and covering all time zones, it is a global leader in software quality assurance and testing space.
Serving 260 clients from Fortune 500 to startups in 28 countries, QA Mentor supports applications in 9 different industries. With unique products propositions from a crowdsourcing platform with a pool of 12,000 crowdsourced testers to a test management platform, unique and economical services offerings and QA education from e-learning and corporate training, QA Mentor continues its growth, expansion and footprint around the globe.
QASource exists to help organizations to enjoy the benefits of a full QA department without the associated setup cost and hassle.
The company delivers distributed agile services: high-quality QA outsourcing services using a hybrid onsite-offshore model that combines offshore technical talent with U.S. management and QA engineers embedded in their clients' engineering departments.
Headquartered in Denver, Colorado, iBeta Quality Assurance has been providing critical software testing services for the world's most trusted brands since 1999. its full range of on-demand QA software testing services encompasses many different software testing types. They include functionality testing, mobile testing, website testing, acceptance testing, accessibility testing, and overall quality assurance.
iBeta is the only NIST NVLAP accredited biometrics testing lab (NVLAP testing Lab Code 200962-0). It is also the first biometric testing lab accredited by the FIDO Alliance to conduct biometric evaluations in conjunction with the FIDO Alliance Biometric Component Certification Program. This program is used to certify that biometric subcomponents meet globally recognized performance standards for Presentation Attack Detection (PAD) and biometric recognition performance.
This company is a leading independent software testing company providing superior solutions to its customers and partners worldwide.
BugRaptors is a certified company with extensive experience as a third-party testing vendor effectively proven as a global leader in QA and software testing services. It provides web and mobile test automation solutions, game testing services, security testing, ERP testing, agile and DevOps testing, cloud testing, big data testing, regression testing, installation testing, usability testing services to different domains or verticals.
TestMatick is a leading provider of top-quality software testing services. The company was founded in 2009 and headquartered in New York, USA. Its strong team of testers can start testing projects of any complexity within 24 hours.

Are you looking for the ideal partner for your company?
We are proud to be ranked 1st by Clutch as one of the best software testing companies globally. It is a huge recognition of our daily dedication to co-build better software.
At Abstracta, we are passionate in our work to help disruptive companies introduce better software testing and quality management practices into the development life cycle and confront these challenges. In August 2022 we will celebrate our 14th year in business and are looking forward to work alongside many more companies in the decades to come.
We are a quality partner. Our main objective is to assist our clients so that they can develop their maximum potential, contributing at the same time to community development and the improvement of people's quality of life.
Contact us today to see how we can help your business!
Follow us on Linkedin, Facebook, Twitter, and Instagram to be part of our community!
Related Posts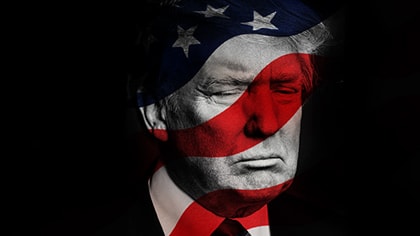 What Does the Trump Administration Mean for Outsourcing QA?
It would be an understatement to say that the Trump administration's mission is to "shake things up a bit." Unless you've been living under a rock, it is almost impossible not to have faced the flurry of articles, videos, and other forms of media that…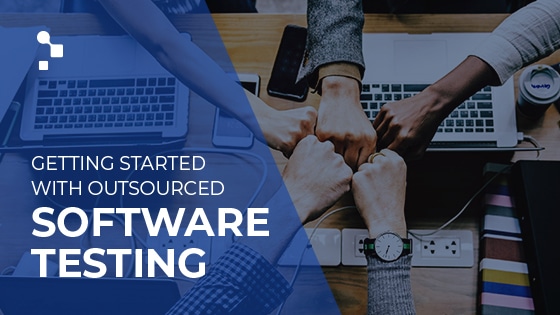 Getting Started with Outsourced Software Testing
What's it like to start a relationship with a software testing partner? Lucia Lavagna shares how we set the stage for success. At Abstracta, I work with a handful of our clients daily, making sure that their needs are met and that our engineers are…
Search
Categories
Read the Ultimate Guide to Continuous Testing