Here we tell you about our salaries 2022 and the salary bands that make up our salary scheme, which is constantly under review. The approach to the salary issue from a place of transparency is key for each person to feel recognized and valued in their role. To know their growth possibilities and to perceive the profound relevance of their contribution to our collective purposes.

Abstracta is not just a service provider. Abstracta is a partner in quality.
This is possible because we are formed by a highly trained team, content and connected to their motives. In other words, it is possible thanks to each one of us.

The value of being part of Abstracta is largely given by the intangibles of being part of a team where we accompany and empower each other. Together we form a warm and caring work community. A community that transmits trust and strength to our clients, and that provides wellbeing to those who are part of it.
The value we create comes from the internal culture we create each day, and from our collaborative work style. A strong and generous culture is at the heart of this way of working. It is a reflection of our commitment to the local communities where we operate.

We are aware of the positive impact we make by providing quality employment opportunities. Part of this is achieved through fair and competitive salaries and specially designed benefits that reflect our organizational culture.

Salaries 2022 – How do you know if salaries are fair in such a volatile market?

Since 2021, we have been working with specialized consulting firms and companies we trust to get to know the market in depth. If you want to read more about this topic, click here.

We have shared data to compare ourselves with other companies for similar roles. We also carry out different processes to understand why people leave Abstracta and where they go when they leave.

Today we know that our salaries are competitive compared to other companies in the industry that are based in Uruguay. We know that some roles are in high demand globally, and we understand today that we cannot compete against direct salaries for the United States. There are some offers that are incomparable because they come from different business models, with much lower or non-existent levels of sustainability and security.

Understanding this, our objective is to be able to have better salaries than the companies located in Uruguay. As a company specialized in testing we believe we can achieve this.
It is very important for us to be as transparent as possible with salaries. It is a taboo subject and data is important to understand the situation. We are confident that we are mature enough to take this step as a company and we hope that access to this information will be useful and constructive.

Here you will find the salary bands that will come into effect gradually as from July 2022 for each seniorty level. Abstracta has developed its own salary calculator called Scale and have been improving it with each iteration since July 2019.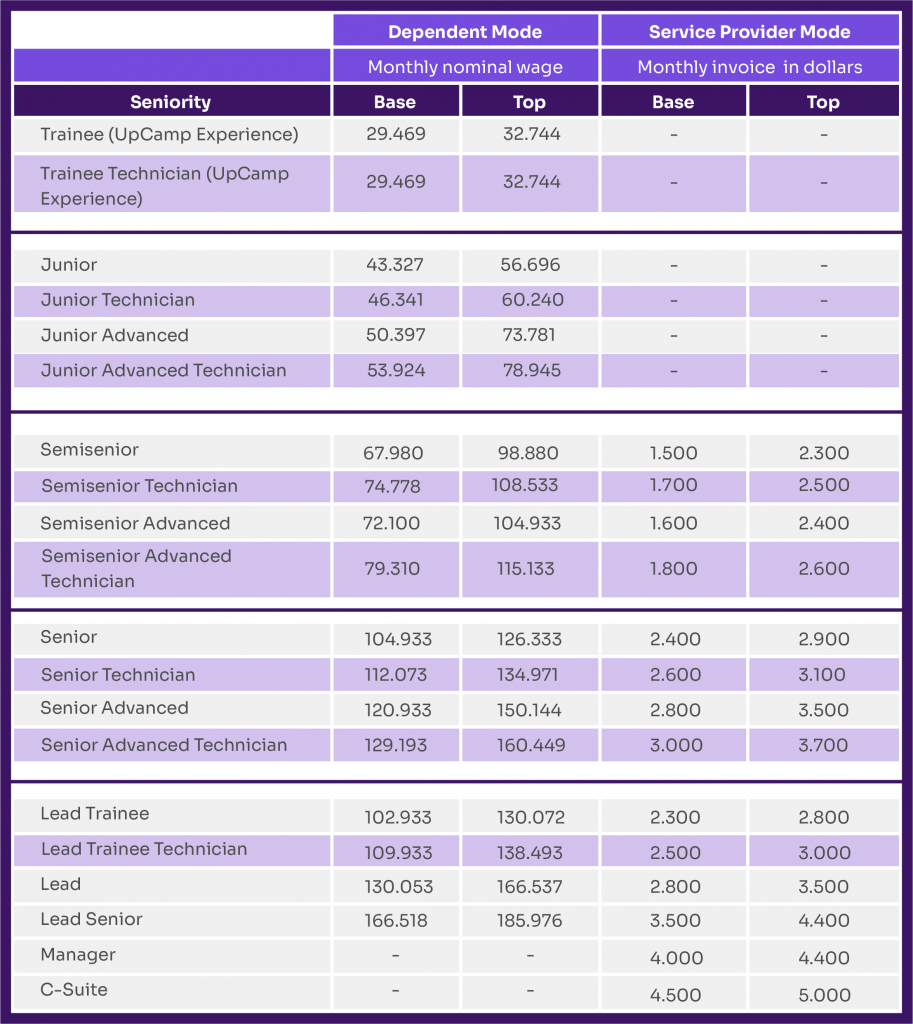 3 learnings we want to share:
1️⃣Economic and personal growth
We worked on new adjustments to Scale and the Roadmap to be able to accompany and guide more and better so that each person can develop their potential and receive fair recognition for it.

We were also able to make Scale more scalable so that it better reflects the progress in the roadmap. We believe that this way we will add clarity to understand the expectations of the current role and have visibility on what are the next steps in the Abstracta's path.

Compensation scheme
We know we have a fair pay scheme in the 6th iteration of our Roadmap and Scale. A scheme that reduces the gender-based gap and other inequities, which generates great admiration in other companies in the industry.

This is what the results of satisfaction surveys such as GPTW, audits for the talent award have made us feel, but we also confirmed it in interviews with people who are wanting to join the team with experience in other companies, even with executives of prominent companies in the middle with whom we have talked in depth about these issues.

Open Doors
Our proposal has been improved and adjusted based on what we have commented on and reflected together on what is important and impacts the quality of life of Abstracta's members. We worked a lot in these last months on the support and benefits for our community, and how to count them. Here you can learn more about them.

Together we are looking to create an inspiring and authentic workspace, where everyone can develop professionally with high-quality projects in the different stages of their lives.

Our goal is to make Abstracta an "ever better" place to work. That is why it is important to remember that we are an open-door space. Don't hesitate to approach us if you have any suggestions, comments, or doubts.

Follow us on Linkedin, Twitter, Instagram, and Facebook to be part of our community!

Related Posts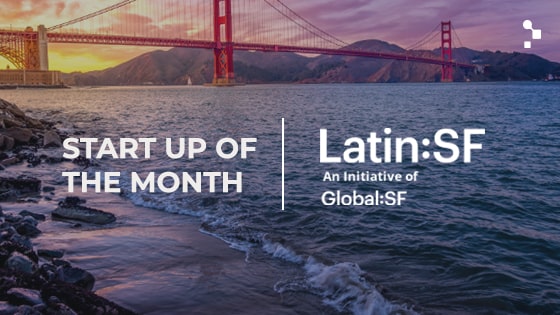 Abstracta Proudly Named "Startup of the Month" by Latin:SF
Increasing the level of collaboration between North and South America benefits the global tech community It is a great honor to be named "Startup of the Month" by Latin:SF in conjunction with the opening of the new Consulate of Uruguay in San Francisco. Latin:SF is…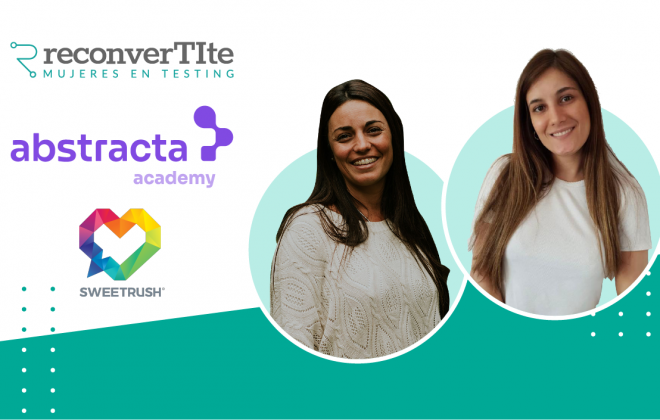 Women's stories of overcoming challenges in Uruguay
Hand in hand with Abstracta, these two professionals embarked on a labor reconversion to get ahead. Their stories illustrate the importance and transcendence of initiatives such as ReconverTIte and Abstracta Academy. And help us to continue strengthening these bridges to contribute the community development. By…
Search
Categories
Read the Ultimate Guide to Continuous Testing