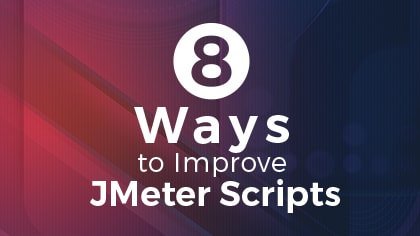 Checklist: 8 Ways to Improve JMeter Scripts
Download our Checklist for Improving JMeter Scripts!
As a professional software testing services company, for some time now we have been working to improveJMeter scripts for our clients so as to enable them to run performance tests quickly and easily with the help ofBlazeMeter (with whom we have officially partnered).
We know that these scripts we build are often used by teams that do not necessarily have training in JMeter but still want to be able to make changes to them and understand what they do. For this, we've been working on building scripts that are intuitive for anyone who is not an expert in JMeter and can without difficulty, read, understand, modify, and run them in BlazeMeter.
From our past experiences, we have built an eight-point checklist with ways to improve JMeter scripts that we review before delivering a script to a client.
---
Leticia Almeida
Instructor, Abstracta Academy