With so much happening at Velocity this year, here is what not to miss.
There's only a little less than one month to go before the Velocity Conference 2017 in San Jose, California. We are busy getting ready for what we hope to be the best edition yet! Velocity by O'Reilly is a conference that brings together professionals from around the world who are concerned with systems engineering, operations, and performance. According to the organizers, if you're building and managing complex distributed systems and want to learn how to bake in resiliency, you need to be at Velocity. The event takes place June 19th until the 22nd in the San Jose McEnery Convention Center with the first two days consisting of trainings and tutorials and the second two days of sessions and keynotes.
Here are some of the sessions that we are anticipating the most:
1. Lyft's Envoy: Experiences operating a large service mesh
By: Matt Klein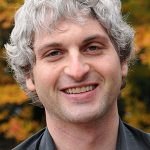 Hear about how Lyft migrated from a monolith to a sophisticated service mesh powered by Envoy, from its architect, Matt Klein. Envoy is a new high-performance open source proxy that aims to make the network transparent to applications. Klein will explain why Lyft developed it, focusing primarily on the operational agility that the burgeoning service mesh SoA paradigm provides, and share what he and the team have learned along the way.
2. Lessons learned from operating a serverless-like platform at scale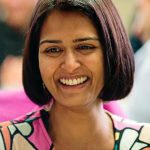 By: Sangeeta Narayanan
Want to know how Netflix provides the best possible entertainment experience to its users on more than 1,000 different devices? One way they manage to do so is by allowing device client application developers to customize the API that client applications call into. This API is based on a dynamic scripting platform that provides a FaaS or serverless-like experience for client developers to develop and operate custom route handler functions (or endpoints) for Netflix device applications. Since the introduction of the API, Netflix has seen immense growth in its subscriber base, user engagement levels, and the size of its engineering team, but with the growth came certain challenges that Sangeeta Narayanan will share in her session and how those challenges are influencing the system's future.
3. 10,000 messages a minute: Lessons learned from building engineering teams under pressure
Slack's Director of Infrastructure Engineering, Julia Grace, has seen what makes a great engineering team and knows what to look for when evaluating the potential of a startup, based on how its engineering team works together. Prior to joining Slack, she built systems at IBM Research and then was the CTO and cofounder of Tindie, a marketplace for electronics funded by Andreessen Horowitz. There she built out and led the engineering team from founding through acquisition. In her session, she will reveal why some engineering teams are highly functional, supportive, and successful while others struggle and will give advice for managing or building a high-functioning team.
4. How Shutterfly migrated 10+ billion photos to the cloud
By: Jack Chan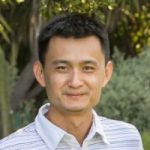 First off, this session is especially interesting to us at Abstracta, since we have seen firsthand some of the impressive technological feats that Shutterfly has accomplished in order to provide the best digital experiences for its customers. In particular, Abstracta's engineers have helped its performance engineering team to run tests continuously in a cutting-edge CI scheme. So, we are eager to hear what Jack Chan, a senior engineering manager in Shutterfly's Photos group, has to say about the steps the company took in 2016 to migrate metadata from over 10 billion sets of photos from a private data center to AWS's public cloud, within 100 days and on budget. Jack will recount the trials and tribulations of facing a huge unknown of taking on such a major initiative and the mountains of scalability preparations that went on post-migration while running a parallel user experience within the tens of millions of paying customers.
5. Open source toolchains for continuous testing
By: Dave Karow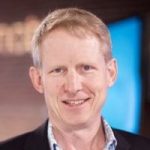 Performance evangelist, Dave Karow, a senior principal product marketing manager at CA Technologies, will share in his session how to take advantage of open source tools, namely, Apache JMeter and Selenium with Taurus and Jenkins as part of a continuous testing effort to test earlier and speed up time to release. He asserts that with continuous testing in place, all application delivery stages are bound together into a well-orchestrated machine, providing a conveyer belt between the software factory and production stages. We're interested in this session in particular because at Abstracta, we have partnered closely with the BlazeMeter team at CA Technologies as well as worked with our clients to use this method of utilizing automation and open source stacks to accelerate digital initiatives. We are looking forward to any new insights Karow will be providing!
Will you be attending this year's conference? Make sure to drop by booth 720, where we will unveil an amazing tool that we'll have kept under wraps until the event, raffle out prizes, and discuss how we can help you to:
Shift-Left Testing

Accelerate Time-to-Market

Implement Agile Testing in CI/CD

Build a Strategic QE Roadmap
Already know you want to meet with us? Book a meeting in advance here.
---
Recommended for You
How Shutterfly Masters Continuous Performance Testing
4 Reasons to Attend Velocity 2016
Related Posts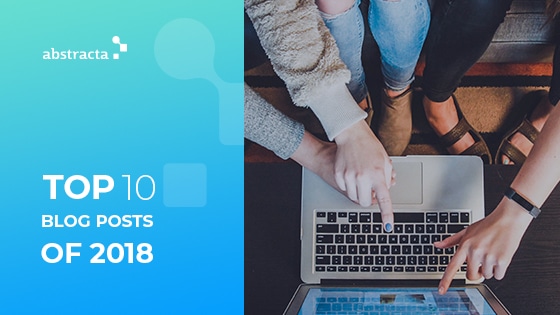 Our Top 10 Testing Blog Posts of 2018
2018 Rewind: The best of the Abstracta testing blog Time flies! 2018 was another big year for Abstracta, as it marked our tenth anniversary as an official group of testers, coworkers, and friends! We participated in several conferences globally, co-hosted webinars, obtained new clients as…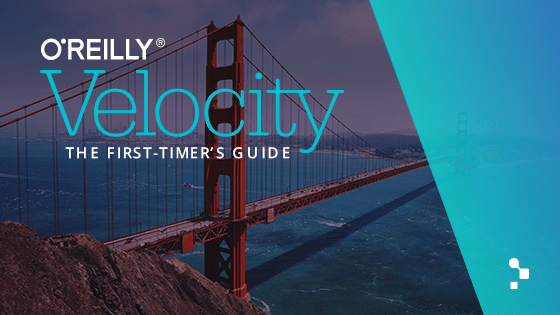 The First-Timer's Guide to the O'Reilly Velocity Conference 2018
What to know before you go Three years ago, I left Uruguay and embarked on a new journey: to introduce Abstracta's software quality solutions to the US. The team and I started to do so by attending events like TechCrunch Disrupt and Velocity by O'Reilly….
Search
Categories
Read the Ultimate Guide to Continuous Testing