We joined Microsoft as partners to drive innovation and improve our solutions with cutting-edge AI technology applied to software development in general, and to testing and quality in particular. This way, we aim to help our customers develop systems of increasingly better quality and more efficiently.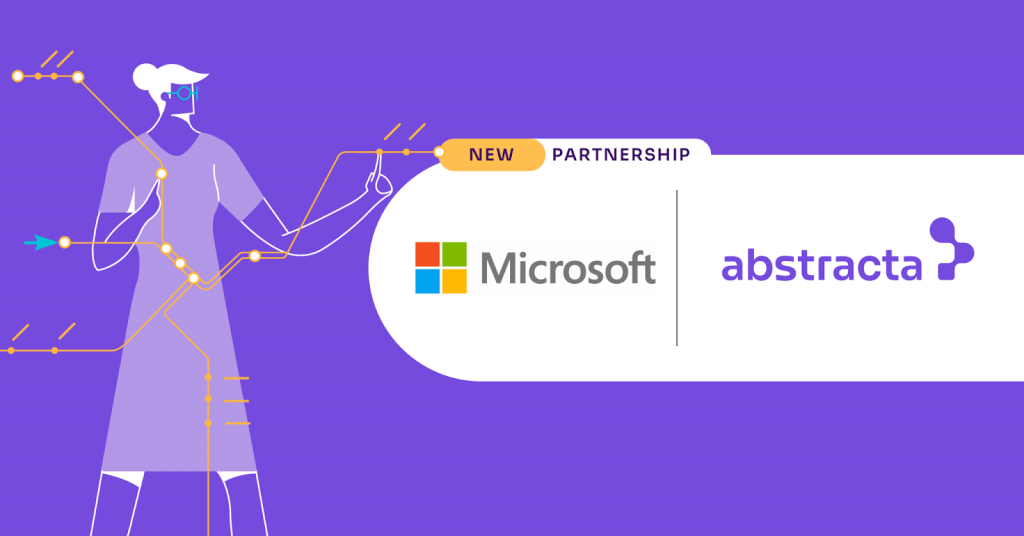 A new adventure begins, we are partners with Microsoft (MSFT)! Celebrating this partnership fills us with enthusiasm. Starting in March, we are networking with Microsoft customers and partners to help build world-class systems with all of MSFT's technology.

We have also obtained access to their Microsoft for Startups Founders Hub program. What is it about? Through this initiative, we have gained the opportunity to create new technologies on their platform, with all the power of the new Azure Open AI service, both in testing and development.
What does this alliance bring us? It gives us early access to cutting-edge AI/GPT technology in an enterprise environment with data privacy, in order to explore its use in different challenges.
This fills us with enthusiasm for all the innovation that we will be able to achieve by integrating all the MSFT and OpenAI technology in a great diversity of testing and development initiatives.

We are also very motivated by the large number of tools we will be able to rely on throughout the software development lifecycle, associated with Github, with all its potential. This will allow us to positively impact the products we co-create, both in their development process and quality.
GitHub is the leading platform that most companies rely on to manage their code, as well as to build their development frameworks around it, particularly in CI/CD frameworks.
Being able to work together with MSFT and GitHub when developing dev tools and tools oriented to the development cycle is a great support. It impulses us to continue exploring. Currently, we are experimenting with several use cases for internal processes, associated with knowledge management, CV screening in recruitment processes, and financial data analysis, as well as for the development of new solutions for our clients.
On this path, we've started doing research and development with the power of the MSFT technology stack and creating prototypes and new products using Azure and GPT.

We feel great excitement because horizons that we only perceived from afar are now at our fingertips, which is helping us to fulfill our goals and keep dreaming.
Some of Our Recent Developments Include:
✅Provar Converter:
We will soon be releasing a new online converter that makes it easy to migrate scripts in Selenium to Provar, in order to optimize your automated tests for Salesforce. Through this development, we aim to help our customers use the best possible technology in testing and facilitate the migration from one tool or cloud to another.
✅Integration Between JMeter DSL and Azure Load Testing:
JMeter DSL allows developers to use the full potential of JMeter from Java. This innovation will make it possible to leverage the full power of Azure Load Testing to scale the load in the Azure cloud and analyze test results.
✅Apptim:
Apptim Desktop lets people who evaluate mobile apps understand their performance, how they use a phone's resources, and how it affects the user experience. To better understand a technical report, use the AI agent and read the analysis performed by this great OpenAI LLM. You can read the news here.
What Benefits Will Microsoft Gain?
We will collaborate to co-create reliable technology that utilizes the full potential of AI in general and GPT in particular.
From Abstracta, we are committed to offering our talent and experience in software testing services. All this hand in hand with quality specialists, to help Microsoft, other partners, and customers to succeed in their projects, with the help of first-class technology.
Shared Values
We believe that the generation of synergies and collaboration is key to improving our services, their quality, and their scope. Therefore, we collaborate with companies that share our values and complement us with first-class tools.
We identify with the values expressed by Microsoft: respect, integrity, and responsibility. Through them, they seek to reflect their mission, strengthen their culture and represent the way they treat each other, their customers, and partners.

On their website, they highlight the importance of innovation, diversity, and inclusion. corporate social responsibility, and trusted computing. Additionally, the relevance of AI to design with people in mind, in order to expand capabilities, freeing them for the most creative and strategic work.
"We believe that technology is a great force for good and we are working to promote a sustainable future where everyone has access to the benefits and opportunities that technology creates," they emphasize.
Something we really like is that Microsoft values diverse and socially committed companies when choosing its partners, either as a B company or as a company affiliated with the UN Global Compact, which is our case.
At Abstracta, we believe in the potential of world-class technology and innovation to create a better, more diverse, and inclusive world, which is why we partnered with Microsoft.
Would you like to know who our partners are today? Find out here.
Looking for your ideal testing partner? Abstracta is one of the most trusted companies in software quality engineering. Learn more about our solutions here and understand why we have received such praise. Contact us to discuss how we can help you grow your business.
Follow us on Linkedin & Twitter to be part of our community!
Tags In
Related Posts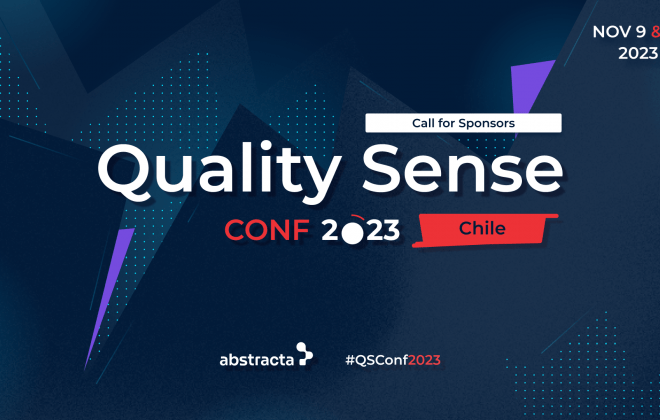 Call for Sponsors for Quality Sense Conf 2023
We seek to offer a free and sustainable conference that nurtures the Latin American IT community and contributes to the development of the industry globally. How do we achieve this? Through the collaboration of sponsors who, by supporting the event, receive a significant return of…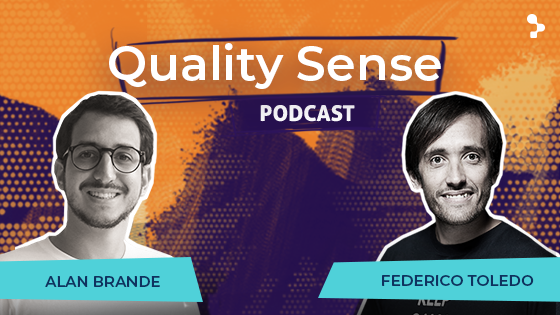 Quality Sense Podcast: Alan Brande – Testing in Healthcare
Welcome to another episode of the Quality Sense podcast! Today's guest is Alan Brande. He's the CEO and co-founder of Light It. Combining his two passions, software and medicine, he helps healthcare start-ups and organizations build successful software products and scale their development teams. In…
Search
Categories
Read the Ultimate Guide to Continuous Testing