We are pleased to announce that we have formed a strategic alliance with OctoPerf. We will be able to provide our customers with a wider range of performance testing tooling options as a result.
By Federico Toledo
After a series of instances and rich exchanges, we signed a partnership agreement with OctoPerf. This company has developed a low-code tool for performance testing. As passionate testers, we believe OctoPerf adds great value when testing high-criticality systems in high-demand situations.
We position ourselves as technology agnostic. We know that there are many possible technological solutions. We are open to considering all of them, without tying ourselves to a single provider. We are interested in having a variety of options rather than relying on a single tool. This helps us to adapt to the needs of our clients in their different contexts, in an agile and personalized way, to help them achieve their objectives.
On the other hand, there are so many solutions that sometimes it is difficult for companies to be aware of all of them and know which one best suits their context. At Abstracta, we take care of this problem. Being immersed in the world of testing, we are attentive to the different existing technological solutions for testing. We analyze and test them so that we can understand the best tools for each of the services we offer.
Why do we do this? We like to accompany our clients in every step and bring guidance and support. We strive to provide a varied but narrow range of possibilities, previously curated by our specialists. And to help determine what is the best solution available for each client in their context.
We believe that the generation of synergies and collaboration is key to improving our services, their quality, and their scope. That is why we collaborate with companies that share our values and complement us through world-class tools. On this path, we decided to integrate OctoPerf into our performance testing toolbelt.

Alliances have been strategic throughout our journey as a company. An example of this lies in our origins when we partnered with GeneXus for the creation of GXtest. And later with multiple U.S. technology companies, well-known in our industry, such as Tricentis and Perforce.
What Is the Objective of the Alliance with OctoPerf?
To empower each other.

Thanks to this partnership, we at Abstracta will be able to expand the support we provide to our customers in performance testing. OctoPerf will benefit from its positioning in Latin America, through our services and the use of its system by our teams and customers.
Likewise, this alliance represents a new opportunity to continue growing, learning, professionalizing our work, and generating greater prestige for the discipline.
What Actions Will Be Taken as a Result of this Alliance with OctoPerf?
✅We prepared the integration of JMeter DSL to OctoPerf. This way, those who have their tests prepared with our open-source framework can scale them in the OctoPerf cloud by simply adjusting a line of code with a couple of parameters.
✅We will continue to train more of the team in its use. With prior knowledge in performance and JMeter, the OctoPerf tool is a very intuitive and easy-to-use interface, which they have worked on and improved a lot over time.
✅We will offer support to OctoPerf customers to incorporate the product in the best possible way, with consulting, training, and specialized support.
About OctoPerf
Based in France, the company is present in more than 32 countries. It is a SaaS and On-Premise performance testing tool. A load simulation tool for performance testing, which provides a web interface that manages to be considered a low code tool for performance.
OctoPerf is based on JMeter, and simplifies the scripting efforts thanks to its codeless scripting studio. It offers many facilities to make the process easier and reduce the time required.
On the other hand, the reporting possibilities offered are excellent. OctoPerf allows customization of the reports that will be generated and integrates various simulation metrics to provide insights into infrastructure behavior. With the same aim, it also integrates with monitoring tools.
As stated on OctoPerf's Website, it offers a new user experience through a modern and user-friendly UI that provides high ease of use and flexibility. It proposes an alternative to complex and expensive legacy tools.

Beyond the capabilities of the tool and its benefits, we share values and ways of doing things with OctoPerf, in relation to the sustainability of the company, and long-term vision. In this sense, like Abstracta, OctoPerf is a bootstrapped company, "made by independent performance geeks". That is to say that it only uses available resources, without external investment, and all its efforts are directed to continuously improve its product.

Would you like to know who we currently have partnerships with? Find out here.
Looking for your ideal testing partner?  Abstracta is one of the most trusted companies in software quality engineering. Learn more about our solutions here and understand why we have received such praise. Contact us to discuss how we can help you grow your business.
Follow us on Linkedin & Twitter to be part of our community!
Tags In
Related Posts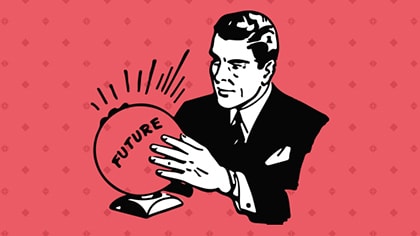 Designing Performance Tests With a Little Bit of Futurology
Futurology: noun, systematically forecasting the future, especially from present trends in society I'm not going to lie, I can't predict the future. I don't even know what I am going to eat for dinner most days, but in testing, sometimes we have to put our…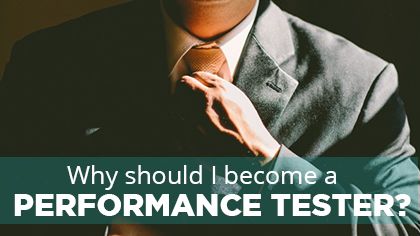 [Infographic] Why Should I Become a Performance Tester?
Is becoming a performance tester the right career move for you? What is Performance Testing? Many people want to become a performance tester. First, let's look at what it means to be one. Upon the go-live of a system, one of the biggest risks to…
Search
Categories
Read the Ultimate Guide to Continuous Testing