Every year, people from different parts of the world enroll in this innovative platform for the prestige of its training and for all the doors it can open. The star is undoubtedly the Software Tester course, aimed at those who wish to retrain and build a solid career in the IT industry, with no previous knowledge required.
By Natalie Rodgers
Software Tester courses, Web and Mobile Accessibility Testing, Performance Testing with JMeter and BlazeMeter, and much more. Abstracta Academy is making its way around the world thanks to its cutting-edge courses, its renowned professionals, and the support it provides at every stage of the training process.
"Our service is aimed at people who are looking for training and further advancement in their careers or who are looking for a job conversion to the IT industry. The platform offers them the guarantee of taking a course with the support of Abstracta and a great team of instructors, leaders, and highly qualified referents, passionate about sharing their knowledge," explained Florencia Ripa, Head of Abstracta Academy.
"It is also aimed at technology-related companies that want to train their work teams, and all those companies that find in Abstracta Academy an ally to generate a positive impact on people", she specified.
Abstracta Academy offers 13 public courses and, in addition, 5 that are exclusive to Abstracta members. There are also 4 new courses on the way: DevOps, Katalon for API testing, Katalon for web testing, and Katalon for mobile testing.
Undoubtedly, in a way, the pandemic was a great trigger for the development of Abstracta Academy, since then more and more people are looking for new job opportunities and seeking training 100% online. In 2021, 223 people completed courses at Abstracta Academy, including Abstracta members, former members, their families, members of other companies in the IT industry, and the general public. In 2022, we continue to grow: 277 people completed different courses. 
Software Tester Course ⭐⭐⭐⭐⭐
"We like to highlight the Software Tester course, which we recommend especially for all those people who are looking for a job conversion to the IT industry," Florencia pointed out.
It is an introduction to software testing, particularly functional testing. It lasts 4 months and is taught entirely in Spanish, and those who complete it obtain a certificate that enables them to work as software application testing analysts. 
It tends to be a key to accessing the world of software testing and also the labor market, given the prestige that Abstracta Academy has and the doors that open after obtaining its training certificates.
Abstracta has different social impact programs aimed at job retraining, which are generally initiated through Abstracta Academy's "Software Tester" course, making the platform a fundamental link in the company's impact on the communities in which it is inserted.
"My training at Abstracta Academy had a great impact on my life: more than 2 years ago I found myself working as a tester for a company in the USA from home, something I had never imagined," said Isabel Arieta, a dentist, who made a job conversion to the IT industry through Abstracta Academy.
"The experience of the course was very enriching. Everything is very well explained, with videos and many examples. I didn't need previous knowledge and I did exercises that were like real projects, which enabled me to start working at the end of the course," she explained.
Just 1 week after graduating from Abstracta Academy, Adriana Guerra got a position as a software tester at Concepto. Born in Venezuela, she has a degree in Mathematics and had been in Uruguay since 2017. 
"I was unemployed and somehow I needed to reconvert, as it had not been easy to get a job in my area. Today I feel that I am not only able to dedicate myself to what I studied but to go beyond. I feel that there are no barriers of age, gender, or nationality to be able to exercise a profession within the technological area in this country. I am very happy to have found this job and very grateful to the whole team at Abstracta and Concepto," she said.
Her motivating stories are a mirror of hundreds of cases that have taken place since the beginning of Abstracta Academy, which dates back to 2016.
As stated by Florencia Ripa, Abstracta Academy emerged as an opportunity to have a training platform available for all the people who are part of Abstracta and also for the community. The platform is strongly involved with the testing community through different initiatives, from the organization and participation in conferences and events worldwide.
Florencia said: "We have accompanied many people in their labor reconversion processes through the Software Tester course. We have also trained participants in different social impact projects, such as the +50 Pyxis program, ReconverTIte, UpCamp, and Hub Testing (together with Fundación Emplea in Chile). In addition, all the contents of this course were donated by Abstracta for the program "Jóvenes a Programar".
✔️"Jóvenes a Programar"
In 2018 we started contributing to Jóvenes a Programar (JaP), of the Ceibal plan, by donating the contents of the Software Tester course. This is an ongoing collaboration: in 2021 we will update the contents and provide them to them so that they can have them as a tool to train all the groups they wish. We also provide teachers from Abstracta and hire people who studied there.
This is a program that trains women living in the interior of Uruguay in testing, seeking to increase employment and reduce the gender gap in technology at the same time.
In 2019, 10 participants in Abstracta Academy had the opportunity to take the Software Tester course 100% free of charge. 70% of them have already had access to job opportunities related to technology. You can find more info here.
Then, we created the "Family Academy", and opened the possibility of free training to the families of all the people who work at Abstracta, and most of those who do it are women. We also began to accompany all the women who graduate from the Abstracta Academy in their labor market insertion. 
This is no small feat considering that, according to a recent report by the National Institute of Statistics (INE), women are the most affected in terms of unemployment in Uruguay.

Currently, ReconverTIte continues to raise awareness and provide different talks and workshops free of charge, supporting social impact projects in which Abstracta Academy participates, and accompanying all women who approach the IT industry in search of job retraining. In addition, the area is planning a way to expand its reach to people living in Chile and the United States.
✔️Hub Testing
In 2020, Fundación Emplea and Abstracta Chile started the Hub Testing program, a free online professional training program. Its first edition had 40 students between 18 and 29 years old born in Chile, Venezuela, Argentina, Haiti, and Peru, residents of Chile and interested in starting a career related to information technology.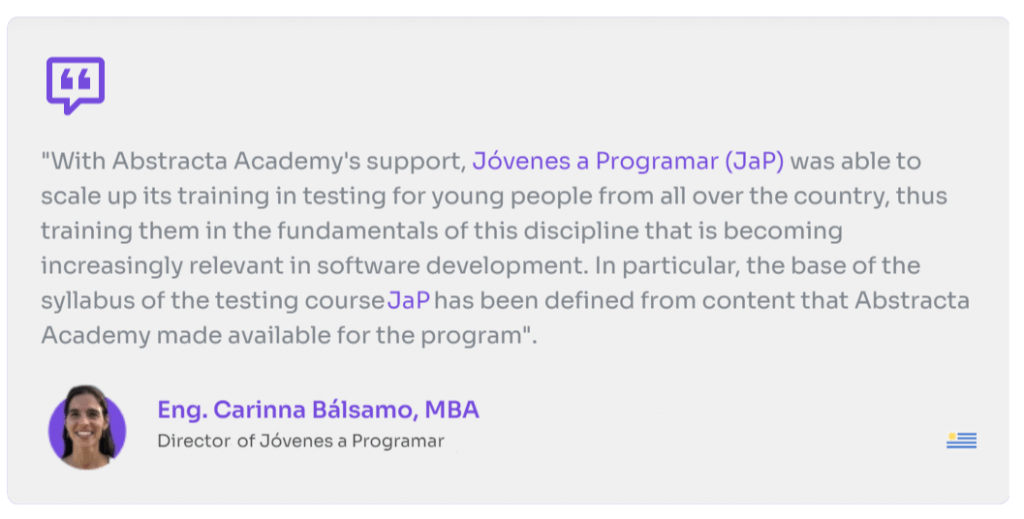 ✔️Reconversión for migrants and refugees
In 2021, Abstracta Academy's platform was used for a job retraining program for 35 refugees and migrants, carried out by the Government of Canelones and the United Nations High Commissioner for Refugees (UNHCR). Abstracta Academy participated in the training. You can find more info here.
✔️ScrumFEM
In 2022, Abstracta Academy, Abstracta, ReconverTIte, upCamp and Gabriel Ledesma Consulting carried out the #ScrumFEM initiative. The program offered a Scrum Master course and access to the corresponding international certification for 10 people, completely free of charge.

The call was aimed at women, residing in the interior of Uruguay, with the desire to develop as Scrum Masters but without the necessary financial resources to meet the costs. You can find more information here.

✔️Reconversión for people in vulnerable socio-economic situations
In 2023, Abstracta Academy will provide the Software Tester course free of charge to 15 young people living in Uruguay, in a situation of socioeconomic vulnerability, who are looking for their first work experience in the IT industry.
The project will be developed as part of a partnership between Abstracta, Abstracta Academy, and Fe y Alegría, and with financial support from the National Institute of Employment and Vocational Training (INEFOP). In addition to technical training, young people will have the opportunity to access paid internships.
– How can Abstracta Academy help companies?
Florencia Ripa: It is a very valuable platform to be hired by companies to train their teams under the guidance of experts in the area and with the necessary support to make it a great experience. On the other hand, companies can also replicate the Abstracta experience with Academy Familia, having a positive impact on their teams and environments.
– What is the difference between Abstracta Academy and other educational platforms in the area?
Florencia Ripa: Abstracta Academy is the training platform of Abstracta, a world leader in software testing. This is a fact that provides great value in itself, since it is a company that has more than 15 years of experience in testing, in projects for clients from all over the world, from different industries. We live in the knowledge era, in which we need quality and reliable technology. That is why we created Abstracta Academy because to achieve this the world needs more and better testers. 
Abstracta Academy is made up of leaders and experts who work at Abstracta and know how to transmit knowledge. They demonstrate it daily in our articulated work, with an integral accompaniment. That is where our greatest differential lies. 
Find all the information about Abstracta Academy on its official website.
Follow us on Linkedin & Twitter to be part of our community!

Related Posts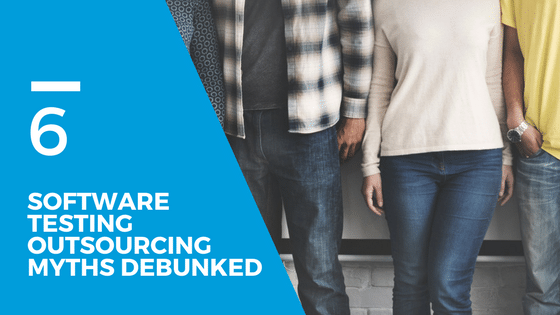 [Infographic] 6 Software Testing Outsourcing Myths Debunked
Putting to bed your fears about outsourcing software testing and QA once and for all Have you turned your back on the idea of outsourcing your software testing and QA (what we prefer to call quality engineering)? Maybe it was brought up once during a meeting…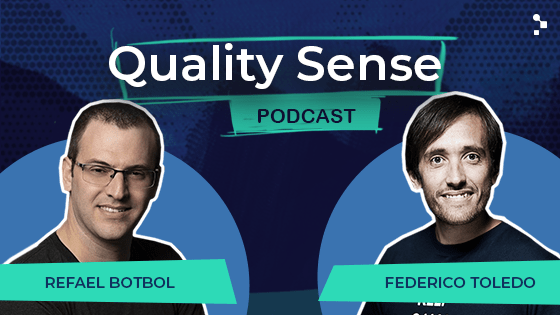 Quality Sense Podcast: Refael Botbol – Optimizing Performance Testing Costs
Interviewing a leading expert in performance engineering and open source tools Recently for his Quality Sense Podcast, Federico Toledo interviewed Refael Botbol, the BlazeMeter testing domain expert at Broadcom, where he enables developers to achieve higher-quality applications by injecting testing throughout the software development lifecycle….
Search
Categories
Read the Ultimate Guide to Continuous Testing