Why should software testing services be a priority for today's marketers and CX professionals? Software testing is an essential link for the creation and development of quality software, with platforms capable of delivering better digital experiences.
Software quality and the focus on customer experience are the master key to growth for IT companies looking to innovate today, in a context of increasing competition, with increasingly complex systems and more demanding customers.
According to Forrester 2022 predictions for North America, "customer demands for seamless cross-channel experiences, convenience, peace of mind, and commitment to environmental, social and governance values will only strengthen."
Forrester's report outlines that future Fit companies will think beyond digital transformation and focus on "implementing initiatives that tightly merge CX (a customer's overall experience with the brand) and EX (employee experience of the companies that hire them)."
In addition, "10% of technology leaders will prioritize investments in strategic partnerships and innovation practices at a rate 3x that of competitors."
Forrester revealed that "70% of B2B marketers will adopt an 'always on' digital engagement strategy". In addition, while marketing technology will encompass 25% of marketing budgets, "75% of efforts to create automated, personalized engagement won't meet ROI goals because of inadequate buyer insights".
This is a global and growing phenomenon: private and digital life will be more and more merged everyday, and so the quality of software becomes more and more important with every passing second. It is unstoppable, just like time.
What does all this mean? That the design and implementation of good testing strategies for software testing services and custom software testing will become more and more crucial. So will the combination of automatic and manual testing, with the richness of human eyes and experience.
At the same time, the need to work together with developers will continue to grow as an unavoidable link to co-build quality software, focused on the customer experience in an integral way.
According to Forrester's 2022 predictions for Europe:
✔️ European businesses will invest between €2.4 billion and €3.3 billion toward automation to drive productivity.
✔️ The number of banking-related lifestyle apps will double as banks respond to open finance.
✔️ More than half of consumers in Europe would buy products from brands that match their values.
Tangible experiences
Do you remember a time when a website, app or tool didn't work properly when you needed it to? I'm sure there are countless, right?
Nowadays the solution to a platform that doesn't meet a user's expectations is quite simple: change the application with just a couple of clicks. There are so many digital alternatives that the effort of changing tools can be less than, for example, waiting for a page to load.
Going deeper, how many times do systems fail and complicate situations that could be much simpler?
What happens if what fails is a bank software or a financial service just when someone needs it? What happens if it is a scientific software? Or one that operates with important data in health systems? What if it is road transport?
All these individual and collective experiences make us think about the importance of the work of software testing services and software quality, so that the digital experience of users is the best possible. Because, basically, this is what determines whether or not a person stays on a platform. And it is on this thread that the future of a business hangs.
Hard data
📲 According to Hootsuite's Global Digital Environment Report 2022, there are 4.95 billion internet users in the world, representing more than 60% of the world's population.
📌 The report revealed that, on average, users spend nearly 7 hours a day actively using the internet.
📲 This data reveals the importance of the internet in our lives, and the relevance of properly functioning systems.
📌 According to CISQ, the cost of poor quality software in 2020 was $2.08 trillion (T) in the United States.
📲 According to Google, 53% of mobile users abandon a site that takes more than three seconds to load.
📌 According to Hobo, slow load times would be one of the main reasons visitors abandon checkout processes.
📲 According to Business Wire, 88% of Americans form a negative opinion of a brand if it has a poorly performing app.
📌 According to Akamai, if an e-commerce makes $100,000 per day, a 1-second page delay could cost it $2.5 million in lost sales annually.
Can we ensure quality?
The answer is certainly no. Systems will always have flaws of some kind, however minimal. There is an infinite variety of expectations on the part of users and, therefore, there is no way to guarantee quality in the eyes of all users.
However, it is paramount to make every effort to co-build the best software possible. "Because of a system failure, a catastrophe can happen," said Abstracta Quality Engineer and COO Federico Toledo.
"There are many examples: from exploding space rockets to systems that have caused serious health problems. These are very extreme cases, but they are real. There are also situations that affect people's daily lives and therefore their quality of life. Today almost everything is mediated by systems and that is why software quality is so important for the daily development of life itself", he continued.
This is the worldwide distribution of Internet users accordind to Hootsuite and We are social.
For all this, in Abstracta we never talk about guarantees. We prefer to think of testing as a process to assess risk, so that the team can make better business decisions to improve quality, speed the release of high quality software and improve the customer experience.
Experts in software testing or quality engineer can create a custom software testing: define a quality plan and strategy, review code, run manual and automated functional, performance and security tests, among other things, throughout the development cycle. It can focus on evaluating the company's marketing or e-commerce website, the mobile application, the product itself (if it is digital, such as a SaaS tool) or even evaluate the entire customer journey, looking for inefficiencies or improvements.
According to CISQ, "The cost of finding and fixing bugs or errors is the largest single expense element in the software lifecycle". And the earlier in the development lifecycle defects are found, "the more cost-effective it will be".
Companies face more competition than ever, and are expected to release new products or features at the speed of market demand.
However, this does not mean that quality should be neglected, quite the contrary! Software testing services are key and vital to the survival and growth of companies and businesses.
Continuous testing is undoubtedly a good answer to the needs of the digital era, which is just beginning. It is a process of continuous, automated and constant testing in the software development lifecycle, so that bugs can be found and corrected as soon as they occur.
It is imperative to achieve the highest level of software testing maturity possible, with a risk-based approach, for agile development teams to achieve continuous delivery, safely, quickly and sustainably.
Contact us today to see how we can help your business!
Follow us on Linkedin, Facebook, Twitter, and Instagram to be part of our community!

Related Posts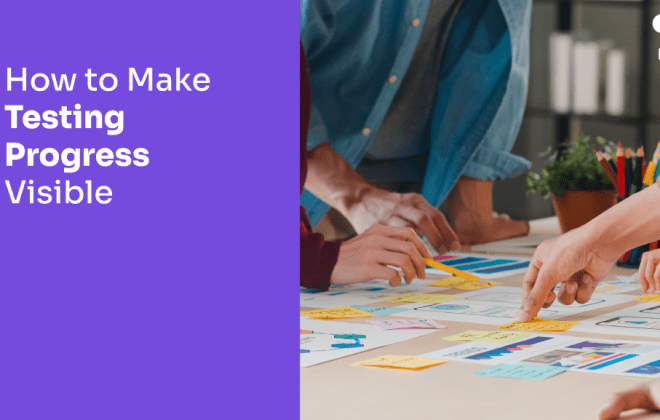 How to Make Testing Progress Visible
Testing efforts can easily go under the radar or be hard to grasp. It's important to remember that software testing is not only about running tests: it involves multiple crucial facets that contribute to creating better and better software. In this article, we share with…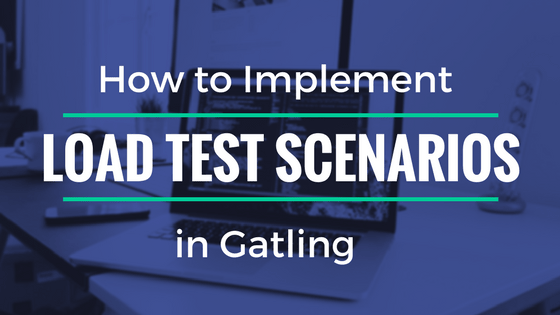 How to Implement Load Test Scenarios in Gatling
Let's take a look at two ways to set up load test scenarios in Gatling As we discussed in our review of Gatling, Gatling allows us to define a wide variety of performance tests. Regarding load tests, we can implement them in any of the…
Search
Categories
Read the Ultimate Guide to Continuous Testing