A new program to develop more female testers in Uruguay, helping them launch a new career
Now full steam ahead, we are very proud to announce that Abstracta has launched a spinoff program to help the testing profession grow in our home country, Uruguay, and through this, bring more opportunities to those who need it.
Called ReconverTIte, the name in itself is a call to action. In Spanish, the meaning is similar to "transform yourself" with the TI standing for information technology… Therefore, transform yourself through IT.
Background
Uruguay as a nation is a leading country when it comes to its IT sector (which recently reached a value of $1.2 billion) and is quickly becoming a hub for innovation in South America. There are over 700 tech companies exporting software across 52 different markets, making Uruguay the leading software exporter per capita in South America and the third worldwide.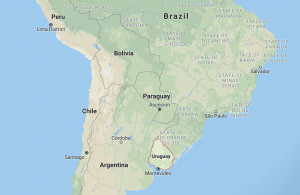 So, although we are a small country of just three million people, we are mighty in our computer skills! Some even dare to call us the Silicon Valley of South America.
North America has been taking notice, from higher education institutions visiting the country and offering exchanges to corporations looking to the south for help with the creation and delivery of their products.
"My first trip to Uruguay was eye-opening. I had no idea that this small country had so much to offer. From the impressive universities, the entrepreneurial spirit, and magnificent coastline, it is clear that Uruguay is poised to step onto the world stage."
– Tina Seelig, Faculty Director of the Stanford Technology Ventures Program (STVP), Stanford University
Why Women and Why Now?
With nearshoring on the rise and such a high demand for tech talent globally, we wanted to play a part in helping more people to improve their lives and find remote work online, and especially for women.
In the rural areas of Uruguay, like Salto (where I live and where we opened another office with 20 employees working for US clients), job opportunities are fewer for women and their wages are lower compared to men. The labor supply in technology today cannot keep up with the demand, but there are great opportunities to train in-person or remotely.
This means there is a large pool of potential talent available to add to the growth of the industry. And so, with the support of ANII (the Uruguayan National Research and Innovation Agency), we launched ReconverTIte earlier this year, lead by Florencia Ripa.
We aim to increase the representation of women in the tech industry while bringing it closer to the rural areas of the country where it is still underdeveloped.
We have met and seen a large number of women from these areas with a lot of will to work in technology from their computer for clients around the world.
ReconverTIte trains women in software testing as a gateway to the world of technology and will serve as a platform to bring remote job offers in the area.
We are currently training our first class of 10 women, who were carefully selected out of the 150 women who expressed their interest in the program.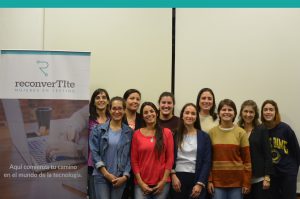 During the selection process, we learned of real stories from women who expressed noticing and experiencing the lack of job opportunities as well as a lack of awareness surrounding the possibility of studying this non-traditional career. Many of these women, for various reasons like wanting to be with their families, can't travel to the capital, Montevideo, in search of more and better opportunities.
More Testers Open for Projects
The bright women who have joined us thus far are working on agile methodologies, testing, English and other skills to become excellent testers. Our team will be accompanying them all the way, helping them in the pursuit of work so that they can successfully enter this promising industry.
If your company has projects that can be executed remotely and need highly motivated testers, the ReconverTIte team can be an excellent ally!
For more information, contact Florencia Ripa at [email protected] or visit reconvertite.uy.
---
Recommended for You
Uruguay: The Best Hub for Software QA Engineers in Latin America?
New Software Testing Courses for People with Disabilities
Tags In
Related Posts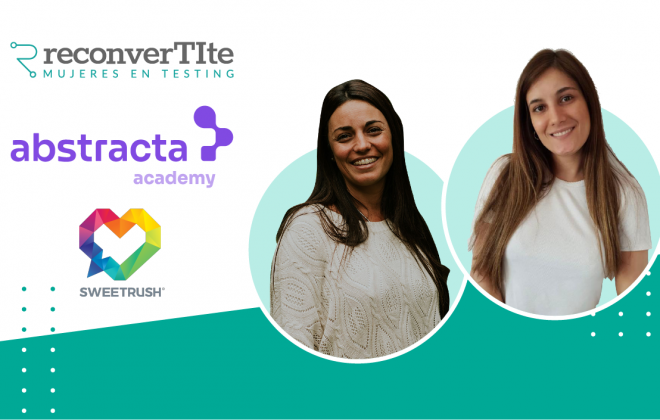 Women's stories of overcoming challenges in Uruguay
Hand in hand with Abstracta, these two professionals embarked on a labor reconversion to get ahead. Their stories illustrate the importance and transcendence of initiatives such as ReconverTIte and Abstracta Academy. And help us to continue strengthening these bridges to contribute the community development. By…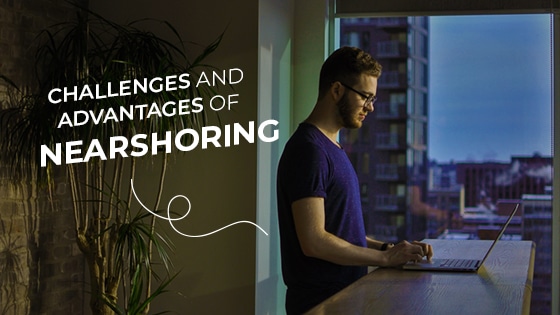 How Nearshoring Challenges Can Also Be Advantages
Skeptical of working with a nearshore outsourcing provider? Here's how collaboration between South America and the US can benefit everyone. You may have heard about the growing trend of outsourcing many things from software development, testing, call centers, IT support, manufacturing etc to South America….
Search
Categories
Read the Ultimate Guide to Continuous Testing