Montevideo ranks the #1 city for best quality of life in Latin America, posing unlimited potential for software QA professionals and their US clients
Tucked in a crook between its much larger neighbors, Argentina and Brazil, Uruguay is a small and unassuming country that has surged as one of the best places to live in Latin America. One of the region's best-kept secrets, it's quickly gaining international recognition after being ranked the top city in Latin America for quality of life (even surpassing Santiago, Chile and Buenos Aires, Argentina) by a Mercer report in 2017. Not only is it one of the best places to live in Latin America, but it's also one of the best places for software quality engineering professionals to grow and for companies in the US to outsource their QA. In this post, we'll take a look at the factors that contribute to the growth of Uruguay's testing community and the advantages of outsourcing there.
High Quality of Life in Uruguay
Uruguay is known for its natural beauty with its Atlantic coastline and verdant countryside, as well as its relaxed way of life. When interacting with Uruguayans, you will often hear the expression, "Todo tranqui,"equivalent to, "It's all good." The Uruguayan population, mostly comprised of European descendants, is known for being one of the populations with the highest consumption of mate (an herbal tea with incredible health benefits) and meat in the world (there are four cows per person there). Uruguay is also well known for its soccer team and being the birthplace of one of the most famous tango composers, Carlos Gardel. The country is home to just 3.4 million people, with half of them living in its capital, Montevideo. Conveniently situated along the Rio de la Plata, Montevideo is a center of trade with a bustling port, lying just two hours by boat from Buenos Aires, Argentina.
In relation to its population, Uruguay receives the most tourists out of any country in South America. One reason for this is because it is home to the popular summertime destination, Punta Del Este, which is often referred to as the "Hamptons of South America." Other popular tourist attractions are the monthlong celebration of Carnival in February (the world's longest) and the charming Colonia Del Sacramento. A Unesco World Heritage site, Colonia Del Sacramento is one of the oldest towns in the region, famous for its cobblestone streets and colorful buildings. It is the perfect day trip for tourists in Buenos Aires, as it is just a one-hour boat ride away.
A classical music Duo, Aleksey Igudesman and Richard Hyung-ki Joo, produced a song purely dedicated to the greatness that is Uruguay, which became a viral sensation and was featured in a campaign by the Uruguayan Ministry of Tourism. In Spanish, they sing, "¡Uruguay es el mejor país!," which translates to "Uruguay is the best country!" You can watch the music video with English subtitles here.
You don't have to take the duo's word for why Uruguay is great though, as the country consistently ranks number 1 in the following indexes for Latin America:
Democracy

Transparency

Low corruption

Rule of law

Prosperity

GDP per capita

Income distribution

Quality of life
Lastly, Uruguay is a very peaceful and progressive country. In 2016, it was found as one of the only ten countries in the world that remains free of conflict. It was also the first country in South America to ban smoking indoors, legalize divorce, gay marriage and abortion, and the first in the world to completely legalize marijuana consumption (in order to mitigate the effects of the illegal drug trade). Furthermore, 95% of its power is supplied by renewable energy. Last but not least, according to the UN's Human Development Index, Uruguay ranks third in Latin America.
It is evident why, for Latin Americans and even US and European expatriates, Uruguay is one of the most desirable places to live.
A Favorable Place in LATAM for Test Engineers
Not only is Uruguay a desirable place to live, for professionals in the area of IT and especially, software testing, but it is also rife with opportunity. There are several factors that make this true.
Government Support for IT
The Uruguayan government has declared IT an official area of interest, and it has been working to promote and grow its IT industry with programs and tax incentives. Uruguay has designated 12 free-trade zones, where there are no transit, property, VAT, or net income taxes. The government embraces technology so much so that in 2009 it became the first country to provide every child in school with a laptop and today 99% of the population has access to broadband, ranking #1 in internet penetration in Latin America. It also boasts the fastest download speeds in the region.
Today, there are over 700 IT companies in the country and it is one of the top software exporters in Latin America. The Latin Business Chronicle ranked the country as number one in "Technology index in Latin America." International companies that have invested in offices in Uruguay include Microsoft, IBM, Globant, Verifone, Netsuite, Sabre Holdings, Tata Consultancy Services, and more.
Alejandro Ferrari, coordinator of global services at trade promotion agency Uruguay XXI, sums it all up in this statement about Uruguay, "A serious and reliable country, with important incentives, in particular for the development of software aimed at service exports, and where the standard and quality of life are also attractive for foreign talent."
Access to Testing Education
In Uruguay, all students have access to a free university education from the public university, Universidad de La República. There are several high-quality computer engineering programs in both the public and private universities that produce highly skilled software engineers and test engineers annually. Students often have several years of experience on the ground in their field of study before they even graduate.
Uruguay, in particular, has a software testing education program that knows no equivalent in other countries. CES, Centro de Ensayos de Software, is a collegiate program that offers three tiers of testing training programs:
Software Tester (Beginner)

Software Testing Professional (Intermediate)

Software Testing Leader (Advanced)
Here is an excerpt from a review of CES by TestingReflections.com:
"The Centro de Ensayos de Software (CES), a non-profit software testing laboratory in Uruguay, has recently launched a program that is certain to become the new 'gold standard' in professional development for software testers. The program, endorsed by the Universidad de la República (Uruguay), the Universidad Castilla La Mancha (Spain), and sanctioned by the Uruguayan IT Chamber (CUTI), is the most comprehensive, affordable, and publicly available training program for software testers on the market. Based on my market research and comprehensive review of the program, I have no reservation in rating it as market leading."
There is also a non-profit organization, Projecto Nahual, with a presence in Uruguay that is dedicated to helping the underprivileged learn technical skills in software testing. The organization provides mentorship programs and courses run by volunteers for students, with the mission of helping them to improve their lives with gainful employment.
Testing Events & Community
Uruguay is home to the largest testing conference in South America, TestingUY. The 4th annual edition takes place this May 15th and 16th in Montevideo. Abstracta is an organizer of the event which is expecting to draw 300 software QA professionals from around the world. We are very proud to announce that this year's keynote speaker is Michael Bolton, creator of the course, Rapid Software Testing, who will be visiting Uruguay for the very first time. We are greatly looking forward to welcoming him there. 
All throughout the year, there are several tech conferences and testing meetups in Uruguay. Just last month, Abstracta cofounder, Fabián Baptista, hosted a great Testing MeetUp workshop about Continuous Integration using Jenkins and Taurus at the Infragistics office in Montevideo.
Despite being a small country, software QA engineers in Uruguay have plenty of opportunities to learn from and network with others.
The Ideal Nearshore QE Center for the US
So, what does Uruguay's QA hub mean for US businesses?
Uruguay is the ideal QA nearshoring location because it:
Has a cultural affinity with the US (both cultures being western)

Enjoys a convenient time zone (1 hour ahead of New York)

Has a wealth of highly skilled, multilingual talent (English is compulsory for most students)

Offers affordable rates without sacrificing quality
If you are looking for the ideal partner for you, Abstracta is the most trusted name in software quality engineering in Uruguay. By helping organizations like Shutterfly, BBVA, and Verifone to automate test cases, run performance tests, and implement continuous testing, we have created an agile partnership model for seamlessly insourcing, outsourcing, and/or augmenting pre-existing QA teams. Contact us today to see how we can help your business.
On the other hand, as a growing company, we are always looking for software quality engineers to join our team. If you are a QA engineer in Uruguay and want to grow in your career while working on exciting projects, send us your resumé to [email protected].
---
Recommended for You
9 Reasons to Pick Uruguay as Your Nearshore Service Provider
Download our white paper: 
Tags In
Related Posts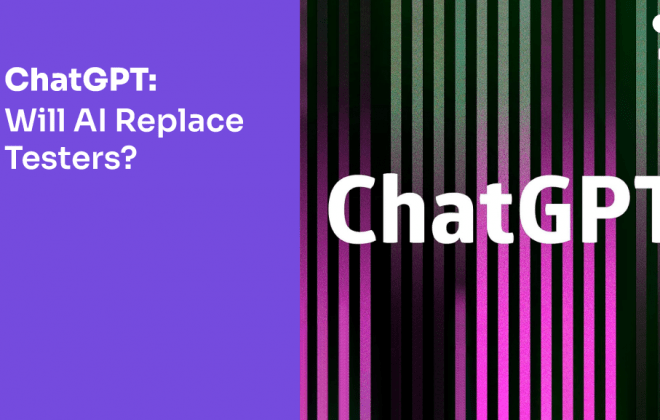 ChatGPT: Will AI Replace Testers?
Only a few weeks have passed since the platform went live, but it is already revolutionizing the way many people work. The purpose of this article is to explore the impact of this issue on software testing. We will examine a few ChatGPT possible uses…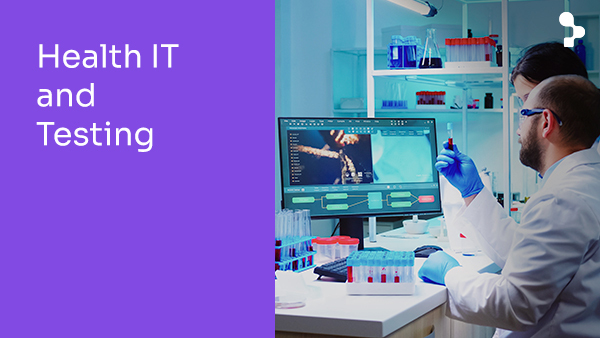 Search
Categories
Read the Ultimate Guide to Continuous Testing