Getting in the know on Linkedin (2020 update)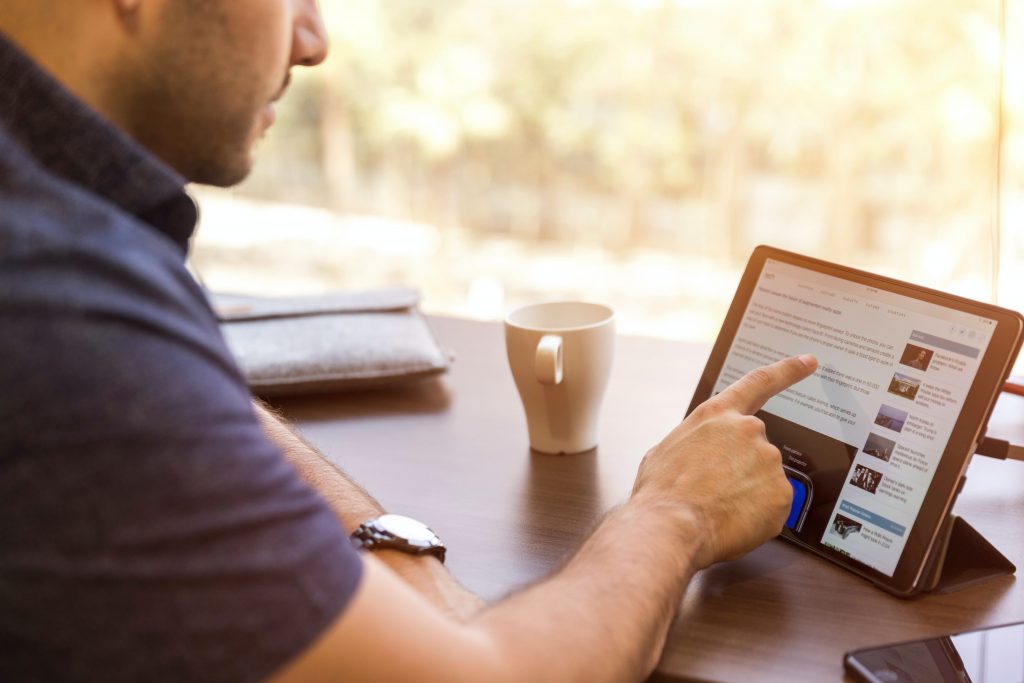 Are you a tester on Linkedin? We all know the benefits of having a well-maintained Linkedin profile: recruiters reach out to you, you can show off skills and achievements, display personal recommendations, network, etc.
But, did you know that Linkedin is also an amazing place to find great resources to learn from? In order to cut out the noise and find the best software testing content, we recommend these 21 groups and companies testers should follow on Linkedin to get the most out of it.
Groups Testers Should Join on Linkedin
General Testing Groups
QA & Testing Group
With about 120,000 members, there is always a great discussion to be found here! The goals of the group are to make it easy to reach out to other members of the testing community as well as accelerate one's career through referrals, and more! Members of the community often post about upcoming webinars, articles they've read, training opportunities, and more.
Agile Testing
With around 20,000 members, Agile Testing receives several great, new posts daily with how-to videos, podcasts, articles, and more all related to testing in agile development.
Software Testing and Quality Assurance Group
Similar to the QA & Testing Group, this is a general group devoted to testing but it is much smaller, with almost 30,000 members. According to the description, this group "Puts people in touch with other software testing professionals, to meet, discuss and share ideas within the software and system testing marketplace."
Performance Testing Groups
Gatling Performance Testing
If you're interested in the open source testing tool, Gatling, make sure to join this small, yet intimate group! The team behind Gatling also belongs to it, so it's a great way to get more involved with the Gatling community. There are new posts by members shared daily.
JMeter Testing
Stay up-to-date and find out what's new in the JMeter community. Apache JMeter is the industry standard for open source load testing. There's lots of great content posted in this group for JMeter users and also regarding the tools that integrate with it.
Application Performance Monitoring
Like its name suggests, the main focus of this group is application performance monitoring – standards, tools and products for developers, administrators and end users. As any performance engineer knows, it's important to know how to monitor your applications after testing them to make sure you don't have any performance issues in production!
Test Automation Groups
Selenium Webdriver
One of the top tools for test automation, this group is dedicated to discussing WebDriver and its features, flexibility, coding, and more. You'll find an endless amount of tutorials in this group and if you ask a question, you'll certainly receive responses from many WebDriver enthusiasts.
Test Automation
Another giant when it comes to Linkedin groups, Test Automation has over 100,000 members. You'll find content surrounding a wide range of tools like Selenium and Appium. If you're interested in test automation, we 100% recommend joining this group.
QA Test Automation
This group is also a great resource for anyone needing to find some answers to their test automation questions, job seekers, etc. and it's truly a global group, with posters from all over the world and many different languages.
Mobile Testing Groups
Mobile Test Automation
2,400 members strong, this group is all about automation of mobile handsets and mobile applications on various mobile platforms like Android, iOS, Blackberry(RIM), j2me, Brew, Brew MP and more. You'll find discussions on the tools and utilities which can play a handy role while testing mobile or mobile apps.
Mobile App Development: iOS, Android, Windows Developers
While this group is not limited to discussions on testing, it's a great source of info for anyone working on mobile apps, devs and testers included!
Company Pages Testers Should Follow on Linkedin
Apptim
Still in public beta, Apptim is a new, free tool for client-side mobile app performance testing, created by some of our fellow Abstractans. They've just launched a blog with useful articles for anyone working on a mobile development team, so make sure to follow them on Linkedin!
Ministry of Testing
Arguably the largest, most well-known testing community in the world is the Ministry of Testing. This community was created by Rosie Sherry with the aim of creating a space where testers can bounce ideas off one another and really come together. You can find fun competitions, events, insightful webinars, blog posts, forums, etc that help testers (junior and senior) improve their craft.
TechBeacon
TechBeacon is an initiative by HPE (Hewlett Packard Enterprise) whose mission is to publish content about all of the most important aspects of development including agile, DevOps, performance, security, etc. According to its Linkedin page, "TechBeacon is an exciting, fast-growing information hub for development, IT and security professionals seeking guidance to real business challenges." Instead of checking the site every day, a great way to stay up to date is by following TechBeacon on Linkedin.
SmartBear Software
SmartBear makes several tools to help businesses create high-quality software with a large amount of its portfolio dedicated to testing APIs. We're fans here of the SmartBear blog because it always publishes timely and relevant content which the company then shares to its Linkedin page.
BlazeMeter
One of our partners, BlazeMeter provides a tool that ensures the delivery of high-performance software by enabling DevOps teams to quickly and easily run open-source based performance tests against any mobile app, website or API at massive scale to validate performance at every stage of software delivery.
Its Linkedin company page is one of the best resources for finding useful webinars, blogs, infographics (read this one on how to pick the best open source load testing tool), etc. for improving your load testing skills and amplifying your performance testing knowledge with a variety of tools.
New Relic
The newest addition to our community of partners, New Relic is a software analytics company that makes sense of billions of metrics about millions of applications in real time. Its comprehensive SaaS-based solution provides a powerful interface for web and native mobile applications and consolidates the performance monitoring data for any chosen technology in your environment.
Why follow New Relic on Linkedin? New Relic posts great videos, articles, etc that anyone interested in keeping web system performance up will appreciate.
Techwell
A huge contributor to the online testing community, Techwell is a website that publishes exclusive content by some of the industry's greatest thought leaders on what's happening in the IT and software industry. Follow Techwell on Linkedin so new articles appear in your feed!
Testim
Testim is a tool that leverages machine learning for the authoring, execution and maintenance of automated test cases. They consistently publish helpful articles for users of their tool and also anyone who is interested in software quality. Just this year, they started to emphasize community and they've done a great job of hosting useful webinars. They've even launched a new Slack community where testers can engage with one another.
Read our Testim review for test automation!
Experitest
Experitest (another one of our corporate partners) is the world's leading provider of quality assurance tools for mobile DevOps, including manual testing, performance testing, load testing and monitoring for mobile applications. Experitest does a great job of posting content that testers enjoy, especially images with funny or inspirational quotes or fun facts that explain the need for testing.
Abstracta
Last but not least, I must say, it's a great idea for any tester to follow our own Linkedin page! We post our articles and webinars on wide span of topics from performance testing to test automation, mobile testing, agile development, and more.
And that concludes the list for today!
Do you enjoy using Linkedin to be a better tester? Or do you prefer hanging out on other social networks?
---
Recommended for You
The Ultimate List of 100 Software Testing Quotes
75 Best Software Testing Blogs
Tags In
Related Posts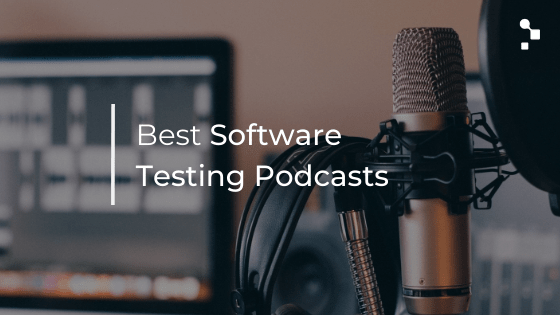 17 Best Software Testing Podcasts in 2021
Podcasts for and by software testers to download and listen to any time Podcasting has been around since 2004, but now in 2020, it's safe to say that we've entered the golden age for podcasting. According to Podcast Insights, there are over one million active…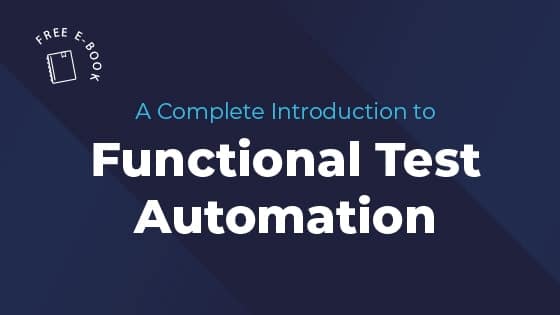 [Ebook] A Complete Introduction to Functional Test Automation
Everything you need to know before getting started with functional test automation Introduction to Functional Test Automation It is often said that "Automating chaos just gives faster chaos," and not only faster, but also (paraphrasing a Daft Punk song) harder, faster, stronger… chaos. Yet, seemingly everyone…
Search
Categories
Read the Ultimate Guide to Continuous Testing