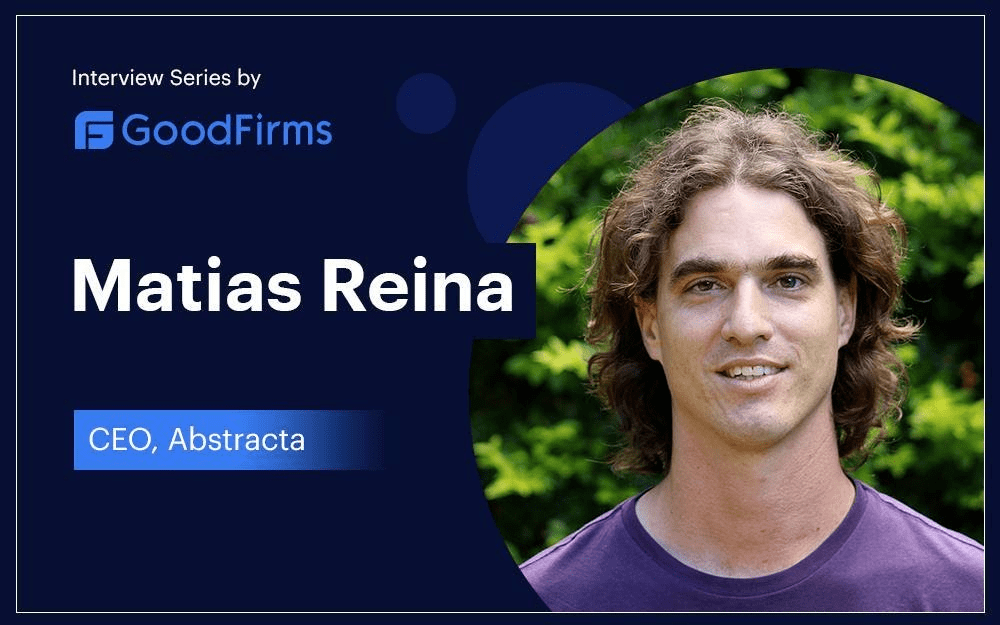 Incorporated in 2008 and based in San Francisco, California, Abstracta is a global leader in software testing focused on harnessing automation to enhance performance and reduce the time to market software applications.

With centers in Silicon Valley, Latin America, and the UK, Abstracta holds expertise in working with leading-edge proprietary and open source testing tools and generating specialized tools for financial, retail, healthcare, and technology organizations, including BBVA Financial Group, CA Technologies, and Shutterfly.

Abstracta's prosperity is based on the intense focus on human relationships, research, and development and the quality of the +100 testers who work closely with its clients, caring deeply about their success.
At Abstracta, the testers seamlessly integrate with clients' agile development team via daily, real-time collaboration using their preferred online communication and project management tools. Scattered throughout South America, the English-speaking testers work in the same time zone as clients do. The professionals are relentless in pursuing innovative ideas and solutions to provide the clients the best possible results.

The GoodFirms team approached Matias Reina, the CEO of Abstracta who unveiled the standard of work the testers' team does and also the idea behind starting the organization.

Abstracta sees software as a high-impact tool and that good quality software brings about a better quality of life. The group knows that technological innovation aims at solving life's problems, and the environment has a huge impact, making the world a better place.

Speaking of the idea behind Abstracta's inception, Matias cites that it was born out of the garage in Uruguay almost fifteen years ago with a vision to develop a test automation tool for software developed using the low code platform, GeneXus. Matias and his team were back then the "three amigos," with Federico Toledo and Fabian Baptista, with a mission to make testing better. Today, the tool, GXtest, has been widely embraced by the GeneXus community globally.

Discussing the company's business model, Matias mentions that Abstracta helps its clients when they are ready to add quality engineering talent to their team by building a custom software testing team with full-time employees working remotely from different fields.

For each client, the Tech Lead guides them with the test strategy and ensures best practices. Abstracta also has Client Success Managers whose aim is to make sure that the project and collaboration run smoothly, taking into account everyone's expectations and how well they are satisfied.

When it comes to the company's testing services, Matias elaborates that Abstracta helps clients fill their software quality assurance gaps by defining their unique software testing strategy and then builds their dedicated team to execute it over the long term. Clients will enjoy minimized risk and costs, as the team ultimately delivers superior user experiences that win in the marketplace.

The expert test team at Abstracta helps its clients in the following ways:

Find the right testing expertise that they are looking for.
Provide clients with clarity and visibility into what needs to be tested, what is being tested, and the results.
The team discovers critical bugs earlier in order to fix them efficiently and cost-effectively.
Abstracta's team implements smart testing practices and proven methodologies to facilitate clients' agile transformation.
The team provides maximum test coverage, efficiency, and ROI.
Thus, building a specific and actionable plan to control uncertainty, quality, and costs following a context-driven strategy endows Abstracta as one of the top software testing companies at GoodFirms.

The review and the scorecard obtained at GoodFirms reflect the potential of the testers at Abstracta.
Review:

Scorecard:

Matias further divulges that the testers are primarily based in Uruguay and Chile, so the time zone alignment is favorable for North American and European clients. Even before COVID-19, the team learned how to be efficient in remote work and collaboration.

Continuing further, Matias states that unlike the more prominent outsourcing and consulting firms with a wide breadth of IT service offerings, Abstracta is purely focused on software testing. The professionals believe that they can provide more excellent value by specializing in testing instead of trying to do everything for everyone. Abstracta is also tool agnostic, which means they will choose the best tools on the market for the context of the client, without preference.

Abstracta realized that the world needs more and better software testers. So, to help broaden the talent pool, they created Abstracta Academy, global meetup assemblages, and volunteer groups that promote training in testing. The benefit of this is that the organization attracts and develops some of the best talent, which means more passionate and engaged testers working with them. Abstracta managed to create a ready-to-go talent pool for quick onboarding and flexible ramp-up for the clients.

The test automation specialists will perform the appropriate automation solutions for clients' business to benefit from quality. Moreover, Abstracta's testing maturity assessment will help clients quickly identify their QA stands today and what they need to do to reach continuous testing through automation and enhancing the technology and processes.

Furthermore, the group creates custom frameworks for Selenium or Appium, providing clients with tailored solutions that can be maintained and used according to their needs.

Thus, helping clients drive continuous quality improvement in mobile development, eliminating bugs, and speeding up delivery endows Abstracta as one of the top automation testing companies at GoodFirms.

Its reviews on GoodFirms are the proof of quality testing services offered by Abstracta.


Concluding the interview, Matias reveals that Abstracta generally caters to businesses in the high tech, e-commerce, banking and financial services, and healthcare industries. But, the firm also has worked in transportation, education, and others. Lately, the Abstracta's testers have been working with more companies in the AI space.
According to Matias, the company has seen a high client retention rate because the team can adapt well to different work cultures, with state-of-the-art quality management systems (ISO 9001 certified), and place significant attention on customers' success. Another reason is that Abstracta has earned a reputation for being reliable as 40% of the employees have worked with the company for four years or more.

Want to learn more? Read Abstracta CEO, Matias Reina's, detailed interview published on GoodFirms.

About GoodFirms
Washington, D.C.-based GoodFirms is an innovative B2B Research and Reviews Company that extensively comb the market to find the testing services agencies amongst many other technology firms that offer the best services to their customers. GoodFirms' extensive research process ranks the companies, boosts their online reputation and helps service seekers pick the right technology partner that meets their business needs.
About the Author
Anna Stark is a staff writer with GoodFirms – a Washington D.C.-based B2B Research Company that bridges the gap between service seekers and service providers. Anna's current role includes gauging companies' performances and their key attributes and putting them into words. She firmly believes in the magic of words. She is always looking for new strategies and ideas that companies have gladly embraced and exclusively shines a light on those to make their identities shine brighter on GoodFirms and the World Wide Web.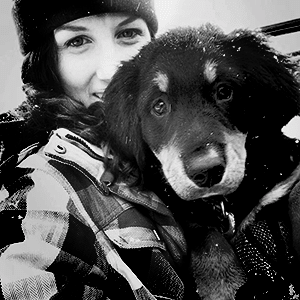 ---
Recommended for You
The Complete Beginner's Guide to Functional Test Automation
Getting Started with Outsourced Software Testing
Related Posts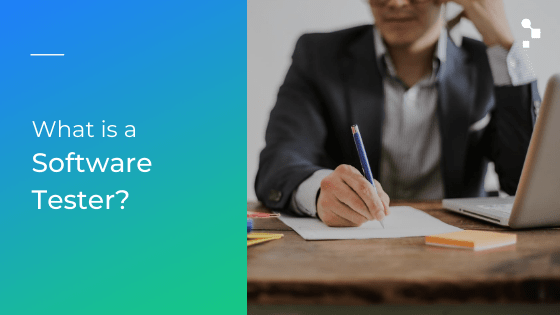 What is a Software Tester?
We asked testers, devs, and others what they think about testing… Here are some of their answers! First of all, why are we asking ourselves this question: What is a software tester? Well, it's September 9th, which means it's Software Tester Day! According to the…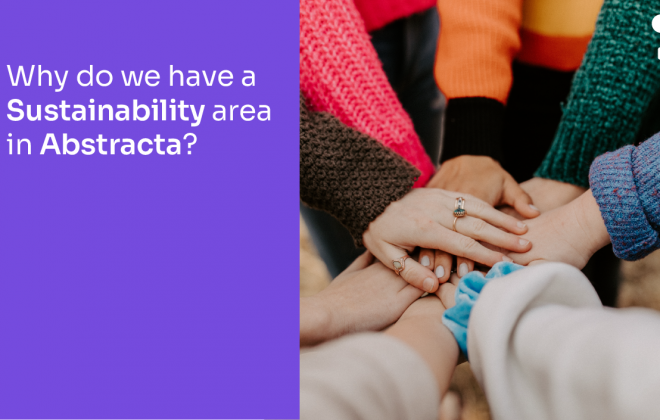 Why do we have a Sustainability area in Abstracta?
It is a key space to make Abstracta a sustainable and scalable company, seeking to generate a positive impact on society through the creation of quality technologies. Find out all about it in this article, with an interview with Laura Daguerre, Abstracta's Chief Sustainability Officer,…
Search
Categories
Read the Ultimate Guide to Continuous Testing