If you are determined to improve the quality of your software and ensure it meets the demands for extreme reliability, it's time to act.

There comes a point for any product or development team when it becomes painfully apparent that they need to have a well-thought-out software quality strategy in place.
Sadly, it occurs all too often only after customer support is flooded with tickets regarding bugs. Or when developers grow increasingly nervous that maybe the new feature they are working around the clock to release has broken another functionality in the system that used to work just fine.
Does this sound familiar to you? So it is time to partner with a software testing services company. Quality reduces costs, increases efficiency, and expands business. We believe in quality. Passionate testing creates engaging software!
The success of your business depends on many factors. But even the best marketing strategy combined with high levels of investment will not be enough if your product is not being properly tested on an ongoing basis.
By continuously testing your software, you will not only reduce risks and costs but increase customer retention. Taking continuous digital transformations to the next level for your company.
Also, cybersecurity threats are growing rapidly. In order to avoid being caught off guard by a malicious attack, it is crucial that you stay current with your security measures. Software testing services are vital for achieving that.
It doesn't matter if you are the CEO of the largest company in the United States: if your platforms don't perform as best as they could, consumers will probably look for alternatives.
Software testing services' purpose is to provide information about the product quality and risks, in order to allow stakeholders to make informed decisions. By doing so, testing also helps to increase confidence in the software product. Confidence that while using it, things won't break, or that bugs won't prevent them from successfully executing an action.
The value of software testers is in how they learn about the application's behavior in a variety of settings to expose any possible problems and report them back to the team.
It is important to remember that there is no such thing as perfect software. But with an appropriate testing strategy, you can reach your desired threshold for quality without breaking your budget.
Some Data
✔️According to Busines Wire, 88% of Americans have negative feelings about brands with poorly performing websites and mobile Apps. These negative feelings are associated with annoyance, frustration, distrust, and anger.
Tom Lounibos, SOASTA's CEO, outlined: "If companies want to remain competitive in the modern landscape, they need their web and mobile websites to engage the user and work as expected. Those that are creating a seamless and enjoyable online user experience are reaping the benefits."
People's first impression of your business is often by software platforms, which are always accessible and available, at any time of the day. Although people may have had an amazing first impression, they may choose other platforms if yours aren't working as expected.
It might seem like it would be very expensive to do software testing constantly, but it is the opposite. The later you find bugs, the more expensive it becomes. Testing can save you time and money, and it can even make your customers and employees happier.
What is really expensive are the software nonperformance and failures, and specifically their economic impacts!
✔️According to "The Cost of Poor Software Quality in the US" CISQ report 2020, the Total Cost of Poor Software Quality in the US was $2.08 trillion (T) in 2020. "The largest contributor to CPSQ is operational software failures. For 2020 we estimated that it is ~$1.56 T, a 22% growth over 2 years. But that could be underestimated given the meteoric rise in cybersecurity failures, and that many failures go unreported. The underlying cause is primarily unmitigated flaws in the software."
Digital platforms are increasingly central to people's lives in a globalized world that is almost completely interconnected. So, as you see, losses can be really huge.
Just like The Global Risk Report 2022 of the World Economic Forum outlined, "Growing dependency on digital systems, intensified by COVID-19, has altered societies. Over the last 18 months, industries have undergone rapid digitalization. Workers have shifted to remote working where possible, and platforms and devices facilitating this change have proliferated".
In the same vein, cybersecurity is constantly changing. So it is important to focus on this topic.
✔️Acording to the same report, "In 2020, malware and ransomware attacks increased by 358% and 435% respectively—and are outpacing societies' ability to effectively prevent or respond to them."
So don't put off until tomorrow what you can do today! Get the best results possible by partnering with a Software Testing Services company. Make sure your products are always performing to their maximum potential from the first moment.
As a rule, a bug found when a new version has already been delivered can be a pain in the neck. Why? The time you will lose to fix a bug that could have been fixed much earlier will undoubtedly increase your costs and lead to a delay in delivery and updates.

Why Not Leave Testing to Developers instead of partnering with A Software Testing Services Company?
The answer is really simple; developers are not testers. Software developers and software testers have two very important, yet distinct roles that don't always work well when conflated. Developers and the software development industry at large can agree that once you have the developers you need on your team, it's important to find the right tester with a high level of QA expertise to complement them.

Abstracta is a leading, pure-play and independent software testing services company founded in 2008 with offices in California and Latin America. We are proud to be ranked 1st by Clutch as one of the best software testing companies globally.
Contact us today to see how we can help your business!
Follow us on Linkedin, Facebook, Twitter, and Instagram to be part of our community!

Related Posts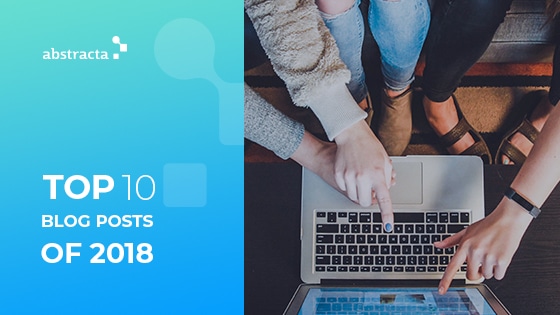 Our Top 10 Testing Blog Posts of 2018
2018 Rewind: The best of the Abstracta testing blog Time flies! 2018 was another big year for Abstracta, as it marked our tenth anniversary as an official group of testers, coworkers, and friends! We participated in several conferences globally, co-hosted webinars, obtained new clients as…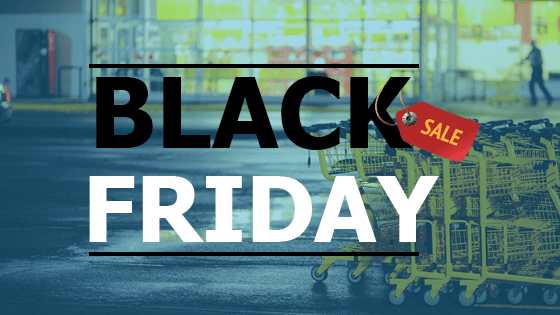 How to Optimize Website Speed for Black Friday
Is your website prepared for record breaking traffic and sales? Before you know it, it will be Black Friday and then, Cyber Monday. These consumer "holidays" bring about the race for shoppers to buy all of the coveted items on their shopping lists before they're…
Search
Categories
Read the Ultimate Guide to Continuous Testing