What's it like to start partnering with a software testing company? Why is it so important to strengthen ties with a software testing partner? How does it help to move forward and grow? All you need to know is in this article.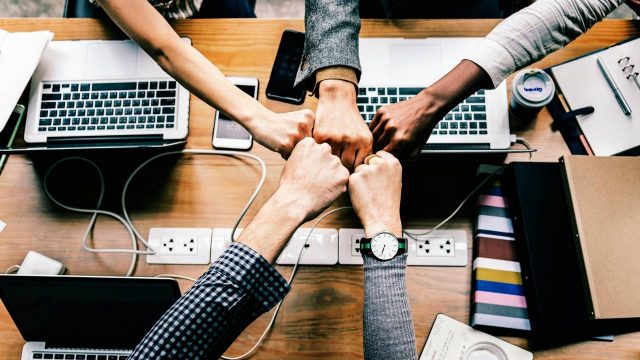 One of the best advantages that companies experience when having a quality partner in software testing for quality assurance is the ability to scale up and down the test team, according to your needs.
We already know that software quality and the focus on customer experience are the master keys for IT companies' growth looking to innovate in the current market, remain competitive, and scale their business.
Remaining Competitive and Scaling Your Business
In a context of increasing competition, with complex systems and more demanding customers, the standards are higher and higher, and choosing the best software testing partner for meeting your needs is key on your path.
Software testing is becoming more and more crucial every day for corporate sustainability and scalability. Every day, every second.
According to disclosed slow load times would be one of the main reasons visitors abandon checkout processes. But these are not just numbers. All this data has a major impact not only on the scalability of companies but also on their very permanence in the market.
Just to illustrate this, let's look at the following data. According to a CISQ publication, the cost of poor-quality software was at least $2.41 trillion in 2022 in the United States.
"The cost of finding and fixing bugs or errors is the largest single expense element in the whole software development lifecycle. Large systems have much higher defect potentials that are more difficult to remove than small systems due to size and complexity. The earliest you find the defects in the development's lifecycle, the cheapest the overall delivery will be", outlined the CISQ report.
So why not leave testing services to solid, well-trained teams to focus on the company's core challenges?
The Value of a Software Testing Partner
A Quality Partner can help you bridge the gap between testing and the software development process, giving developers faster feedback, while also reducing costs and business risks. And all this into a continuous feedback culture, which is key to success.
Undoubtedly, strengthening ties with a software testing partner lets companies increase the capacity of their teams by hiring specialized talented professionals from other companies, with proven success in software testing.
A seasoned software testing partner can help through functional and non-functional testing, including testing strategy, automated testing (also known as test automation, accessibility testing, performance testing, security, quality assurance services, managed testing services, and so on. Furthermore, it can help even with testing mobile, and web application testing, all this focusing on high-quality software.

Software testing professionals with new ways of doing things that could greatly benefit your global and specific objectives.

Not only is there flexibility with the ease of adding or subtracting team members, but also,they can also draw from the knowledge and various skill sets among the new people in testing services.
Of course, a mutual adaptation time will be necessary. That is why it is very important to establish close ties and processes at every step from the very beginning: from communication methods to operational work.
So not hurry up and take time to choose a software testing partner. In fact, making a good choice should be at the top of your priorities.
While we believe it's important to deliver software quickly without rushing it out the door, it's also important to find the right software testing partner for you to ensure long-term success.
Getting Started the Partnership with a Software Testing Company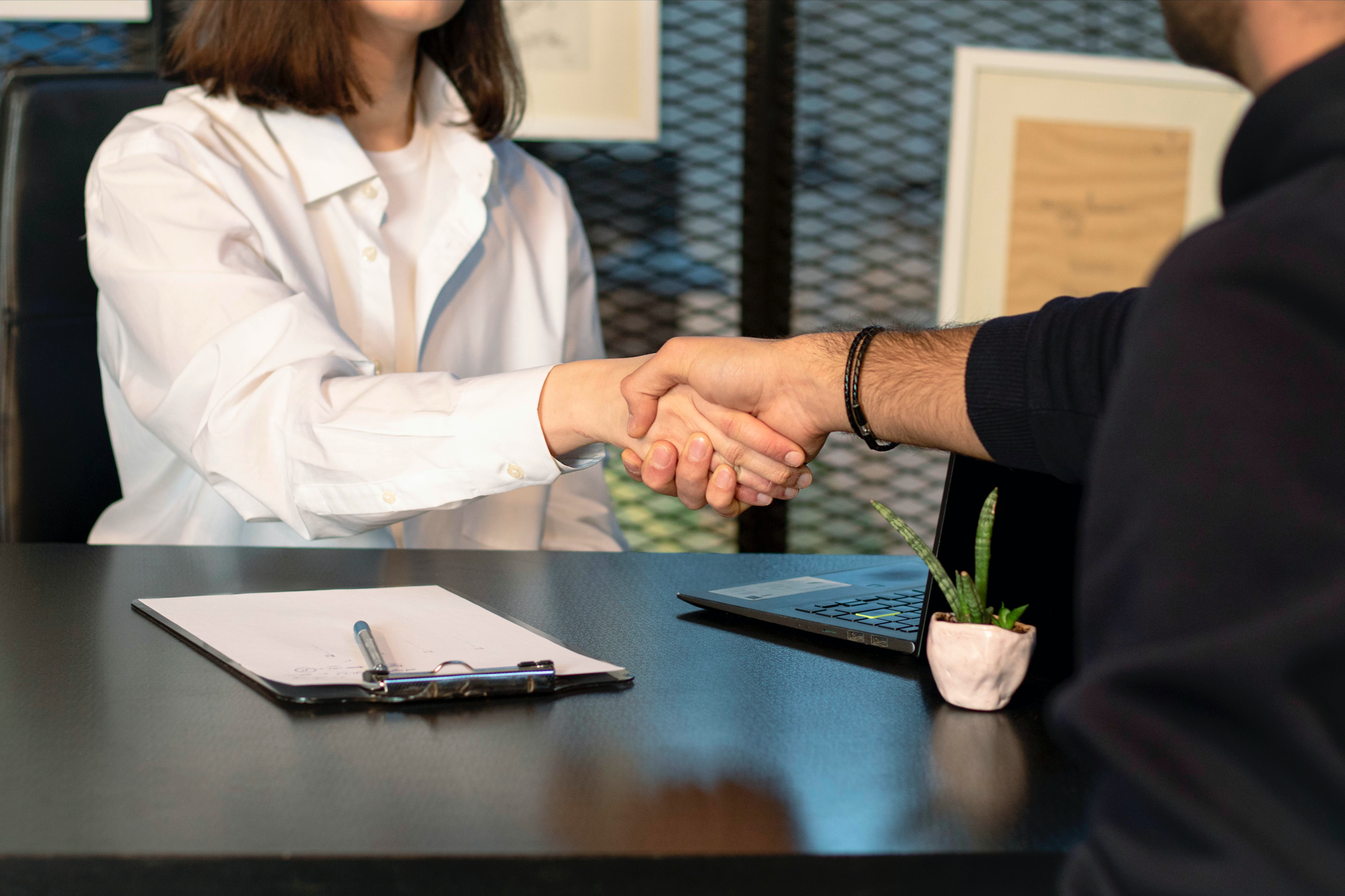 At Abstracta, we work daily with a handful of our clients, making sure that their needs are met and that our engineers are working well with them, being aligned as far as processes, communication, objectives, and so on.
We also meet with companies that are looking into finding a software testing partner for testing. Many times, they ask about what a relationship between us and them would look like and how we'd manage software testing.
There are two different scenarios when we start working with a new client.
The first of which is when the client may have some testers already but is looking to fill a specific need. For example, they need help with creating an automation framework for software testing or running functional or performance testing
In this case, we'll start by getting everything set up and running, integrating with their team and processes without losing any momentum. As the relationship grows, we make sure to take care of their specific needs while also providing an opportunity to identify other areas for future improvement.
The other scenario is in which the client is looking for more end-to-end testing solutions. They want to learn how to prioritize what to test and how. What tools to utilize Good practices and methodologies? And what kind of roles they should bring into the team?
We love this kind of opportunity because we are passionate about spreading our knowledge to help organizations create high-quality, reliable software, in the best way!
The Bottom Line
So, how do we help these types of clients? First, we want to understand their business context, what resources they currently have, what they want to achieve, etc.
After getting a good understanding of the client's goals and context, we carry out an initial assessment, with the goal of further understanding the inner workings of their technical activities and processes.
The initial assessment is based on our testing maturity model and methodology. The model is based on the experience we've obtained after almost 15 years of working for various startups to Fortune 500 companies like CA Technologies, Shutterfly, and Verifone.
It takes into account the best practices in quality assurance championed by industry leaders, synthesizing them with our own, to create a methodology that determines the proper actions that will bring about the best benefits for teams in the shortest time possible.
More specifically, it helps us have a notion of the level of maturity the team is at, and to determine what steps to follow in the pursuit of a continuous software testing process and continuous integration environment.
There are several quality engineering software areas and activities that can be carried out, that will help any organization to reach an efficient agile testing and CI scheme.
Our analysis focuses on reviewing the current status of these key areas:
The source code.
Environment and infrastructure.
Bugs and incident management.
Automated checks.
Usability testing.
After getting a sense of the client's management in these areas, we build an action plan to outline a software testing strategy with all of the necessary activities, from the highest priority to the least, and the types of tests to be carried out.
Software Testing Services Aims
According to the action plan, and the particular project, some of the aims of testing may include:
✔️ Finding potential problems with the system and its use. This can encompass programming errors; misunderstanding of the business logic; requirements according to specification documents or user expectations; and problems with the configuration or environment set-up, in any environment where testing is involved, such as testing, staging, and production.
✔️Starting testing activities as early as possible, reducing the probability of finding errors during systems integration, making them easier and less costly to solve.
✔️Detecting usability problems according to modern heuristics and verifying that the user interface is easy to use.
✔️Verifying response times and resource consumption according to the requirements and user expectations.
✔️Controlling security testing aspects of an application, and looking for potential vulnerabilities before they get exploited.
These objectives help to shift to a continuous feedback culture, where the information about all quality aspects is accessible in time and with confidence for any team member. For us, this is where the magic happens; when DevOps, Agile, CI/CD, and testing come together!
The next step we take is to assign a technical leader to be the main point of contact with the client and centralize communications. The technical leader will then assign a team based on the defined plan and put the strategy into place.
The types of tests to be carried out and technical complexity are taken into consideration to assign the most adequate resources to ensure successful delivery. If priorities change or new needs arise, the technical leader will adjust the assigned team accordingly.
Looking for Software Testing Companies? Make it a Success
Choosing the right software testing partner for you could be not so easy. If you are just starting to look for a software testing provider and want to make sure you make the right choice, we recommend having more than one discussion with the companies you are evaluating.
Make sure they share your vision, culture, preferred management style, and so on!
Have any questions about partnering with a software testing company? Check this other blog!
Abstracta's Testers Can Elevate Your Software Quality! Find out why in this article.
We are quality partners! Learn more about our solutions here and understand why we have received such praise. Contact us to discuss how we can help you grow your business.

Follow us on Linkedin & X to be part of our community!
Related Posts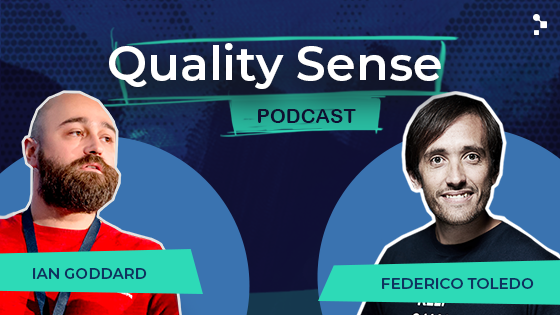 Quality Sense Podcast: Ian Goddard – Testing Virtual Reality Software
In this Quality Sense episode, host, Federico Toledo chats with Ian Goddard, a very experienced tester and public speaker in the UK. He's been working in software testing and automation for products related to broadcasting, video streaming, and most recently, virtual reality using your mobile…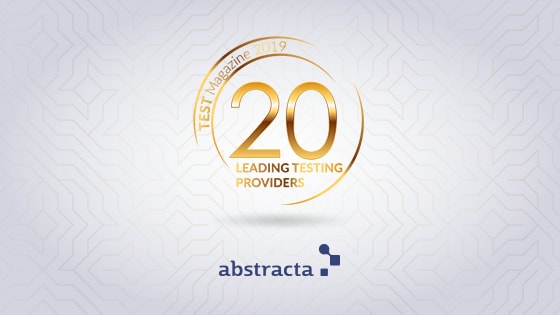 TEST Magazine Names Abstracta a Top Software Testing Provider in 2019
After experiencing high growth in 2019, Abstracta celebrates new industry award We're happy to announce that industry leading publication, TEST Magazine, has included Abstracta in its list of "20 Leading Software Testing Providers in 2019." This list has been published in the September edition of the magazine which shows…
Search
Categories
Read the Ultimate Guide to Continuous Testing