Would you like an inside look at Abstracta and how we achieve synergistic work and global cohesion? Let's take a closer look at each of our areas and see how they work together to keep things running smoothly and moving forward.
A large gear system is what Abstracta is all about. Each day, we work together to build Abstracta. That's why we focus not only on the proper performance of each person and area but also on the interactions between them.
Operations, Sustainability, Growth, Innovation, Culture, and Marketing are the main protagonists of this gear that turns and turns, with the necessary adjustments, to be able to continue and keep setting new horizons.
"Each area has a theme for which it is responsible. However, a major objective of each one of them is to show the others the importance of that theme, in order to promote it throughout the organization. That is why, no matter how many areas we have, we are all responsible for our growth, our operations, innovations, culture, people care, telling what we do, and sustainability," emphasized Abstracta's CEO, Matías Reina.
"We are responsible for pulling to keep moving forward!", he exclaimed.
"Our areas have to interact strategically with each other, not as 'suppliers' but in synergy and as a network, to seek to get closer to the common goals we have. We are a big gear: all our areas fit together. They have their own engines that move them and collaborate energetically with the rest of the gears. This coordinated work among all areas is key," he continued.
"For each team to collaborate effectively, there are two fundamental pillars: leadership and methodology. A few years ago, we decided to apply Google's well-known OKRs to maintain a sharp and aligned focus on our objectives," explained Fabian Baptista, Executive Director of Abstracta.
"The leaders of each area are responsible not only for guiding their teams toward objectives but also for fostering an environment of collaboration and respect. They are role models. They are constantly learning and adapting in order to effectively guide their teams in our core values: innovation, quality, trust, commitment, and excellence. These values are reflected in everything we do and set the course for us," he said.
"Whenever we see a milestone or an achievement by one of the areas or from a client, we feel it's our own because we contribute from our place. This is why we like to say we "co-build quality software," outlined Federico Toledo, Chief Operations Officer. "The achievements and well-being of each person on the team, as well as the interactions between our areas, are crucial for our path," he emphasized.
Coordinated Movement
What is the objective of each area, what are its greatest challenges, and what are its achievements? Here we tell you what each of our areas deals with, in the voice of their leaders.
✔️Operations
Chief Operations Officer: Alejandra Viglietti.
Objectives
The Operations area is responsible for everything related to the service provided by Abstracta to its clients from an execution standpoint. This work is crucial for the company's functioning and growth.
On one hand, when new opportunities arise, whether, with a new client or an existing client who needs a new assignment, we perform a vital task in matching the project requirements with the people who will carry it out.
We consider multiple variables to successfully complete each assignment. From the requirements and context of the projects to the growth opportunities for individuals, in which teams he has worked, their skills, personal needs, ambitions, and interests, among others.
Some of the needs this implies are:
✅ Fully understand the current and future needs of the client's project and team.
✅ Know the capabilities of our current team and the interests and potential of the people who are eligible for the project in question.
✅ Design the recruitment profile in case the right people are not available at the time.
✅ Consider combining profiles to form diverse and high-performing teams.
✅ Ensure that teams have the necessary resources for the execution of their projects.
✅ Provide the necessary training to best meet the challenge, through platforms like Abstracta Academy, our innovative platform where we not only offer courses to the IT community but also make them available for free to everyone who works at Abstracta.
✅ To become familiar with the evolution and processes of eventual hiring.
In short, Operations evaluates different scenarios in order to make the best possible decisions, with the support of the Growth, Sustainability, and People Care network.
Our work does not end with the realization of the assignments. In fact, it is only the beginning. After the assignments are made, and once the project has started, we carry out both a permanent accompaniment and advice for each client. And a follow-up of each project.

This way, we seek to provide the maximum possible value at all stages and make adjustments when necessary.
On this path, the role and participation of our leadership team is crucial, who are the articulating arm to make all this happen. And, of course, the testing and development team, who are the ones who make the magic happen, is key.
We place special focus on the people who work on the different projects. We do this to enhance their skills, promote their learning and growth, and guarantee the best possible experience for them.

Don't miss this article to learn more about how we empower our testing teams!
Challenges
One of our greatest challenges is to be able to distribute responsibilities clearly. Thus, everyone knows who to rely on at all times and in every need, both technically and in other aspects. In the same way, to avoid overexertion, to understand what each member of our team needs, and what their motivations and growth objectives are.
Making a match between this and what the client wants is fundamental in our work. But even more so to contribute to what they really need, beyond what they ask for, to accompany them in their success. In this sense, we work with attention to every detail, to make people feel comfortable with the assigned tasks and their leaders. And that our clients feel that they have the best team to work with.
Another great challenge is to anticipate future needs and to have the right people for the opportunities that may arise. With this, we seek to minimize customer waiting times and at the same time keep people motivated. All this in a market whose demand is greater than supply and has a very high turnover.
✔️Sustainability
Sustainability Leader: Ana Belén Rodríguez
Objectives
The main objective of the area is to ensure the financial sustainability of Abstracta and compliance with the UN Sustainable Development Goals to which we contribute.

We carry out different types of actions in search of building a sustainable, scalable company that contemplates the healthy growth of the company.

To achieve this, we are dedicated to promoting the continuous improvement of the processes that occur between the areas of the company. With this in mind, we implement an enterprise resource planning (ERP) system called Odoo. It is an integrated ERP software that allows us to establish clearly defined processes to integrate all areas and work collaboratively.
From Sustainability, we offer support for each area to define its own processes through Odoo, to be able to interact in an agile and efficient way both internally and with other areas. At the same time, we provide them with the tools to measure their own data.
Challenges
We have great challenges, both internal and external, which not only motivate us on a daily basis but also allow us to improve every day.
Our biggest internal challenge is to streamline the company's processes and professionalize the information shared on a continuous basis. Both internally within our team as well as in support of other areas of the company. As support to the rest of the areas, we always seek to generate synergy and work on our interactions, because that is what opens the door to co-create and move forward.
Externally, the challenges are becoming more profound every day. Global events, such as pandemics, wars, and financial crises, directly or indirectly impact our industry. We need to work with great dedication and agility in order to adapt and continue to grow in all contexts.
All of this is key to achieving sustainable and scalable growth of the company, which contemplates the interests of all parties.
✔️Growth
Chief Growth Officer: Lucía Lavagna.
Objectives
The main objective of the area is to grow Abstracta's business. This allows us to broaden the scope of our work with more organizations, generate new job opportunities for more people in our organization, and expand our reach to more markets.
On this path, we work to create opportunities to work with new companies; consolidate and expand relationships with our current clients; and create alliances with leading companies and individuals in our field.
To achieve this, we are dedicated to making Abstracta fully known, presenting our value proposition and experience, and building bridges between the challenges and needs that we face and the collective experience of Abstracta.
For all this, we are organized along the following lines of work: Sales and Customer Success.
Sales is dedicated to exploring opportunities with companies that come to Abstracta for the first time. As well as with people who come back to rely on our team but from new positions, in other organizations. It also connects with leading companies and individuals in our industry, in order to generate partnerships that allow us to complement our proposition and, in turn, reach more organizations.
Customer Success focuses on existing customers. Once the collaboration work has begun, it provides ongoing support to ensure that the service provided meets both the client's and our own expectations. It also seeks to accompany the new needs and objectives that arise over time.
Through the articulated work of the leadership team of each project with Customer Success, our customers have the support of a team that ensures the strategy and success of their project at all stages.
Challenges
One of our most significant challenges is that more companies get to know our services and choose us as quality partners, to continue expanding our network and community.
In the same vein, getting them to trust us and that we will be able to address their needs is always a challenge. As well as understanding their real business needs, even beyond what they tell us.
We are in constant contact with our clients. We work daily to correctly transmit their needs to the rest of the team, mainly to the operational area. We focus on the management of priorities, in order to be able to respond to each of their needs in a timely manner.
With the companies we already work with, we strive to make our value-added contribution visible at all stages of each project and to build long-term relationships.
✔️Innovation
Chief Innovation Officer: Roger Abelenda.
Objectives
Innovation is in charge of promoting and incorporating innovations in the different areas of the company. This allows us to improve the efficiency of internal processes and customer projects to provide greater value.
To achieve this, we are constantly researching new technologies and processes. We work together with the hubs, the different areas of the company, customers, and partners, in order to identify processes to improve and market trends.
The area is also in charge of defining, prioritizing, and executing initiatives for the development of new solutions. All this with an adequate evaluation of the existing ecosystem, and with the aim of helping to build quality software with speed. This way, we seek to consolidate Abstracta's brand as a leader in the area and enhance its entire ecosystem, including its spin-offs.
Furthermore, we provide solutions to Java developers to perform performance testing continuously with our JMeter Java DSL. This is helping to position Abstracta as an innovative brand and a benchmark in performance testing.
We have developed Wiresham, an open-source tool that seamlessly collaborates with mainframe testing and other environments. To further enhance internal processes and foster their formalization, we encourage the incorporation of an ERP system such as Odoo. Our team provides valuable assistance with implementation strategies and seamless integration with existing systems.

Each day, we diligently work to improve the company's infrastructure support processes and policies. Simultaneously, we actively explore and evaluate different alternative solutions to tackle daily challenges that arise.
Our collaborative efforts play a vital role in strengthening partnerships. Through the development of integrated solutions, articles, and webinars, we aim to foster mutual growth. We also implement proofs-of-concept and actively engage in discussions to generate innovative ideas that could lead to valuable spin-offs.
Challenges
Some of our greatest challenges are to keep ourselves updated on all emerging trends and technologies; prioritize the different ideas and initiatives to invest in where the most value can be added; and achieve optimal communication with the different areas.

All this in order to intervene at the appropriate times and provide the best possible solution to each problem.
✔️Culture
Chief Culture Officer: Vera Babat.

The main objective is to promote and sustain a culture of humanist values, focused on people and their quality of life. In this sense, the area is dedicated to building a culture of mutual care that has an impact on an abstract way of doing things.
We promote a deep value proposition, from its benefits to the work environment. We implement actions to achieve a workspace that ensures the integral well-being of all the people who make up the company.

To achieve this, we strive to create a space where we can express ourselves authentically. We focus on the integrity of the proposal of what Abstracta fully means. This means that the culture area is transversal to the areas, and seeks that all interactions with Abstracta are faithful and aligned with our purpose and pillars.
We have a "People Care" team that supports each individual's journey within Abstracta, from the hiring and onboarding processes to every other stage. They are dedicated to providing tools for both the professional and personal growth of the entire team and making processes transparent.
Furthermore, they establish networks to facilitate performance evaluations. The team does this through the use of a road map and a salary calculator, in order to offer competitive salaries and minimize gaps.
Challenges
In a society that often encourages the superficial, one of our greatest challenges is to get all of us at Abstracta aligned on depth, on values, and to generate agreements on how to achieve our goals.
This implies connecting from a place that is personal, from our vulnerability. Allowing ourselves the experience of opening up to other people, getting to know each other, supporting each other, and building bridges to understand what is important to each other.
A continual challenge is attracting individuals to work for our company who are not only talented but also truly resonate with Abstracta and make a real match, considering the values and work styles we promote.
Being part of building an organizational culture that seeks a healthy balance between the individual and the collective is what excites us most. We constantly seek new ways of doing things so that everyone can perceive the importance of their individual contribution while feeling part of something larger. That's why we say our culture is deeply humanistic.
We are inspired by the hope that the path we're forging isn't just for the benefit of those of us at Abstracta. We dream that it might serve as an inspiration to other organizations and the broader community.

✔️Marketing
Interim Chief Marketing Officer: Sofía Palamarchuk.
Objectives
The focus of Marketing is to achieve Abstracta's positioning in an industry in permanent movement and growth. To this end, the area is in charge of communicating what Abstracta is, expanding its presence in the market, and making its values, services, products, and initiatives known.
This involves a broad set of actions that we carry out collaboratively and in support of all areas of the company, seeking to ensure that messages reach our different audiences across all our platforms. Appropriately, respectfully, and in a way that reflects our culture, and at the right time.
Broadly speaking, we have identified four main audiences for Abstracta: Customers and potential customers, IT community, talented people who could be a good match to work at Abstracta, and Abstracta Team.
When we get our audiences to know us, grow, and receive our messages, we are fulfilling our main objective: by mentioning Abstracta, people know who we are, what we do, and why we do it.
Challenges
The biggest challenge lies in constant innovation, in an industry in constant movement. With this in mind, we should have a clear idea of Abstracta's most important messages: we are leaders in software quality, we are focused on people, we are passionate about innovation, and what drives us most is to impact the betterment of our communities.
On this path, we need to iterate our messages in different formats and address our various audiences through different communication channels and in different circumstances.
To do so, we need continuous updating on the latest trends as well as to be able to give space to creativity. All this in the quest to maintain a sustained growth of our audiences without losing sight of what we are communicating and our value contribution.
Global Cohesion
In this large gear system, global cohesion, and synergistic work is fundamental. We have leaders at both global and local levels who share their perspectives on how to face challenges in order to work collaboratively.
Currently, we are present in three countries: Uruguay, Chile, and The United States. Each country also has its own local gears, which are synchronized with Abstracta Global but with a local focus, and a strong commitment in this sense.
"My role is to help is to help this gear work efficiently, and to help it adapt to new realities that arise," explained Matias Reina.
"My biggest challenge is adapting to the different moments and changes we experience, as well as helping each person within the company adapt. I'm referring to changes that arise in the industry, in society, internally within the company, in our positioning, and in our maturity. A daily challenge is also to analyze the impact we can have in the future and to project. Helping team members communicate better and always see the forest instead of the tree," he emphasized.
In the same vein, the CEO of Abstracta Chile, Mauricio Rojas Lagos, said, "We travel daily along a path as challenging as it is exciting in an industry of high impact on our society. Being able to work synergistically among so many areas and with so many people is both a privilege and a great responsibility. The unique challenges we face in Chile require deep adaptation and understanding of local conditions, without losing sight of Abstracta's global vision and objectives."
"The integration and collaboration with colleagues from Uruguay, the United States, and Chile allow us to combine the best of all worlds. We apply our local experiences and benefit from the strengths and resources of a global network. This cohesion and synchronization are undoubtedly one of our greatest challenges and achievements as a company," Matías concluded.
In need of a performance testing partner? Abstracta is one of the most trusted companies in software quality engineering.
Learn more about our solutions, and contact us to discuss how we can help you grow your business.
Tags In
Related Posts
Hot

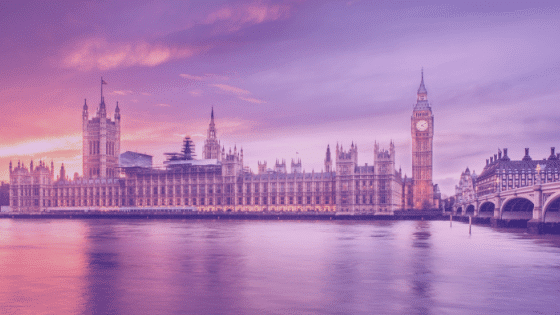 From the Americas to the United Kingdom, Abstracta Opens Office in London
Press Release — SAN FRANCISCO, Feb. 14, 2019 — Abstracta, Uruguay's premier software testing and quality engineering company, announced the opening of a new office in London which will strengthen the company's partnerships with businesses in the technology, telecommunications, healthcare, and financial sectors within the United…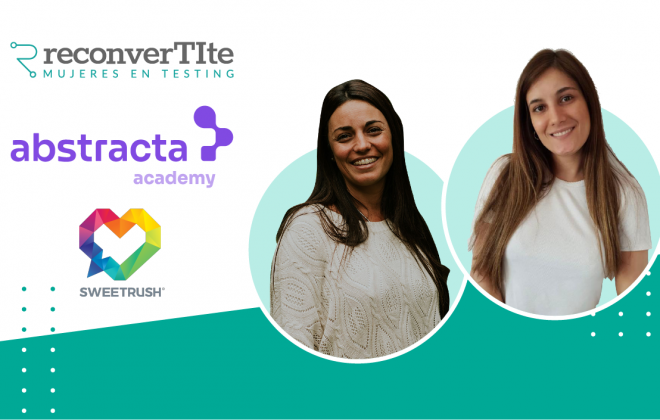 Women's stories of overcoming challenges in Uruguay
Hand in hand with Abstracta, these two professionals embarked on a labor reconversion to get ahead. Their stories illustrate the importance and transcendence of initiatives such as ReconverTIte and Abstracta Academy. And help us to continue strengthening these bridges to contribute the community development. By…
Search
Categories
Read the Ultimate Guide to Continuous Testing